Before the cookbook author reigned as Twitter supreme and the singer had a trophy case rivaling a top-tier professional sports team, Teigen starred as Legend's love interest in the 2007 music video for his song "Stereo."
The connection on set was so strong that their relationship kicked off right then and there.
"I closed the deal the first night," Teigen said Monday on "Watch What Happens Live with Andy Cohen." "It's fine!"
She added: "We were on a music video set all day together and then I went to one of his shows and then … yeah …"
Teigen has since appeared in a handful of Legend's music videos, including "All Of Me" and "Love Me Now," which also features a cameo from the couple's daughter, Luna Simone. In May, they welcomed their second child, a baby boy named Miles Theodore.
But their road to coupledom wasn't exactly a straight shot after their music-video romance. The "Lip Sync Battle" host revealed she gave Legend some space after their first hookup.
"The worst thing you can do is try to lock someone like that down early on, then have them think, 'There's so much more out there,'" she told Cosmopolitan back in 2014. "I played it cool for a long time. Never once did I ask, 'What are we?' Marriage was never my goal, because I've never been very traditional. I was just happy to be with him."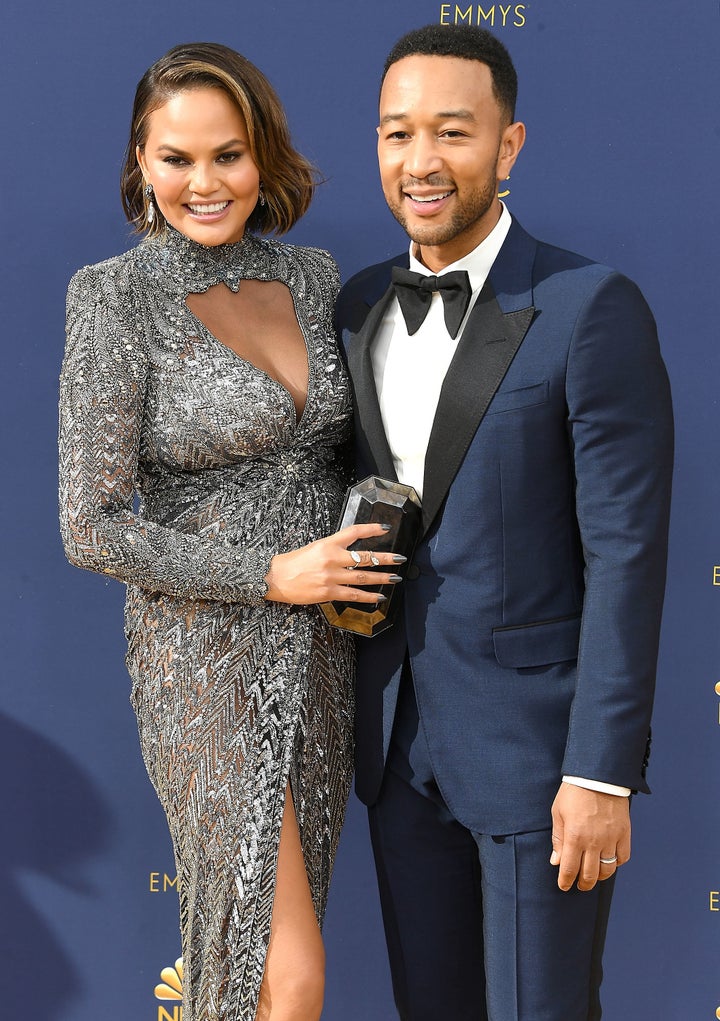 Early in their relationship, which survived a mini-breakup that Legend said he now regrets, the two frequently talked over the phone.
"I fell in love with her over the phone because she is good with those 140 characters," Legend said in 2016. At the beginning of the relationship, he added, "we were texting a lot, and I started to see her sense of humor. We would talk on the phone, and I started to fall in love with how engaging and witty and funny she is."
And after about four years of dating, the two finally made it official, with Legend proposing to Teigen during a vacation to the Maldives. The rest was #CoupleGoals history.
As for their sex life nowadays, Teigen revealed on the late-night talk show that things are considerably less exciting.
When asked if the pair did anything "freaky" after Legend secured the much-coveted EGOT earlier this month, the supermodel admitted that they did something even more satisfying.
"We didn't do anything," she said. "I had lost my voice. I had to go tape an episode of 'Lip Sync Battle' and then we had In-N-Out. … I don't want to be like, 'We're so relatable!' But yeah, we didn't do anything."
Before You Go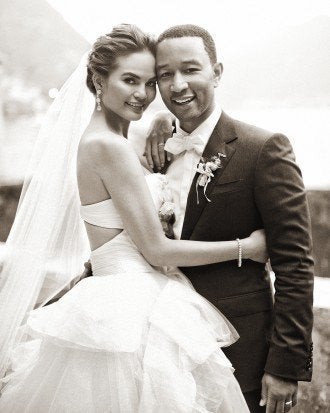 Chrissy Teigen and John Legend's Wedding
Popular in the Community