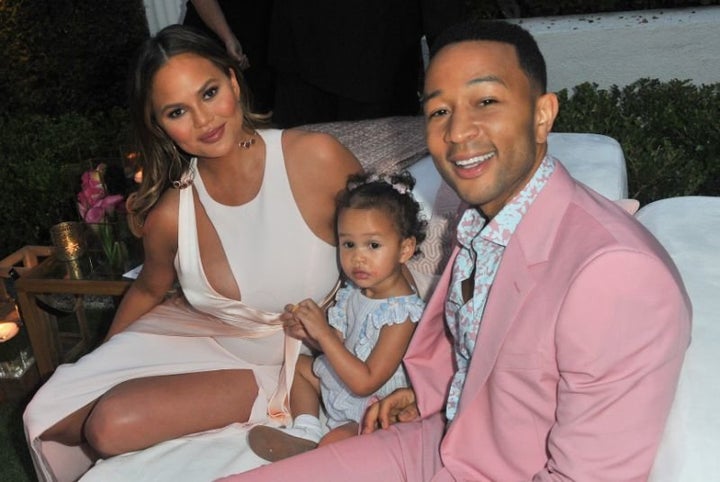 The model and cookbook author tweeted on Sunday about her stress over traveling with 2-year-old daughter Luna and newborn son Miles, who is only 2 months old, on a long-haul flight. The good news: The family made it through the flight. The bad news: They're not done.
While Luna Legend is already a seasoned traveler, having joined dad John Legend for tour dates in Asia this year, Miles is a newbie. And who would blame either of them — or Teigen, for that matter — for shedding tears over the experience?
Teigen's flustered tweets gained a lot of sympathy from fellow moms offering their own travel tips, and fans sharing supportive comments like "you got this" and "you are ninja-level brave." One commenter also (perhaps not-so-helpfully) mentioned the time Teigen and Legend flew four hours, only to have their plane turn around and head back to Los Angeles for another pointless four-hour journey. What a time to bring that up.
The mom of two didn't disclose where her brood is headed, but the family's travel plans have been in the works for a while. In June, Teigen shared a hilarious clip of Legend using a clever hack to get Luna's passport photos taken.
Godspeed, Legends. And if all else fails: ear plugs.
More from Yahoo Lifestyle: