"My dad is this big Norwegian-American guy, and I'm built more like him... I can't eat whatever I want all the time, but I don't deny myself either. I'll have a great meal and then say to myself that I can't eat like that tomorrow. I eat pretty normally unless I'm getting ready for a bathing suit photo shoot, and I've been getting into juices for that -- things like kale and apple, not those disgusting cleanses with the cayenne and the maple syrup. I did that once and was staring at a cracker, and then I finally ate it and felt terrible about it! That's no way to live."
Preach, Chrissy. In fact, back in October 2012, the Sports Illustrated swimsuit model took to her food blog, SoDelushious.com, to explain her recent 10-day juice cleanse, admitting, "It's honestly not something I push and advocate for..."
Would I EVER do a 10-day juice cleanse if I didn't have to be in a bikini... sometimes only half a bikini... in highly circulated magazines? Holy shit, NO. I love my body. Well, I love my in-clothes body. Loving your bikini bod is a whole other ball game. And getting in a bikini when you just completed 3 weeks of not just eating but FEASTING every single day is a little daunting to say the least.
She added, "Am I doing it to slim that area down? Fuck yeah. Anyone who says they are juicing 'to rid the body of toxins' is either a fucking liar or they love raw veg juice to levels that I don't really care to understand."
Whether or not swimsuit modeling should require meeting such intense body standards is another issue to debate. But you've got to appreciate Chrissy for reminding us non-models that living up to fashion's body ideals should be reserved for the professionals. Unless you pose in a bikini for a living, there is simply no need to worry about your "bikini body."
PHOTO: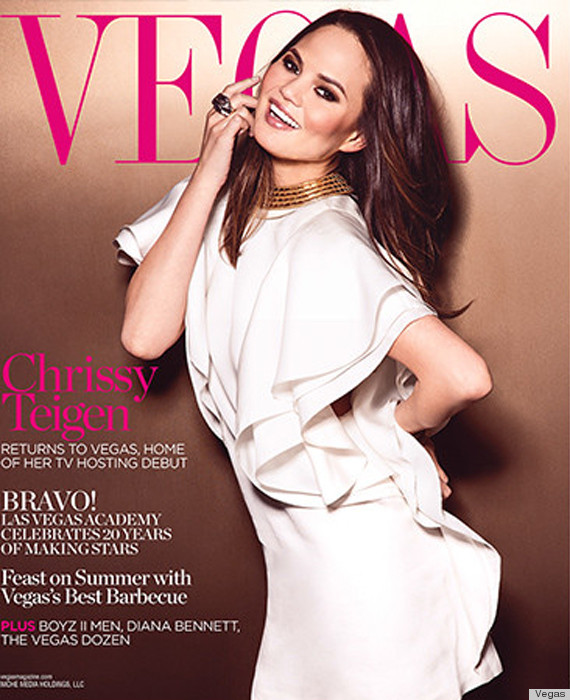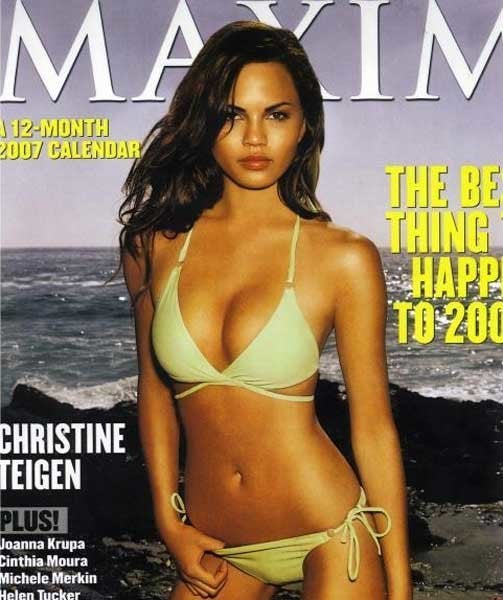 Indulge In Our Chrissy Teigen Obsession
Popular in the Community