Model Chrissy Teigen just made a North Carolina woman's dreams come true by paying off her tuition to beauty school.
Mercedes Edney of Charlotte had started an online fundraiser last month to raise $5,995 for esthetician school. She had raised about $300 by Friday, when Teigen stepped in and paid off the rest, NBC News reports.
In 2012, Edney founded Ixora Botanical Beauty, using her chemical engineering background and knowledge of family traditions to create natural skincare products. On her YouCaring crowdfunding page, Edney wrote that she wanted to "further my skin care knowledge by getting my license in esthetics" but financial aid and scholarships weren't available.
"I've seen this be your passion for such a long time now," Teigen wrote in a note with her donation. "So excited to see you fulfill your dream!"
She also said she was "really excited" for Edney on Twitter.
Edney tweeted that when she first saw the huge amount of money come in, she initially thought it was a glitch, and talked about the financial struggles she'd faced since launching her business.
And she said that if she ever met Teigen, she'd give her "the biggest hug on earth."
We have a feeling that will probably happen sometime soon.
Before You Go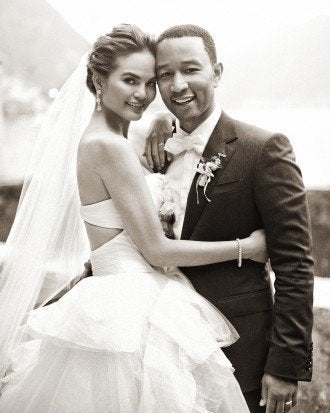 Chrissy Teigen and John Legend
Popular in the Community