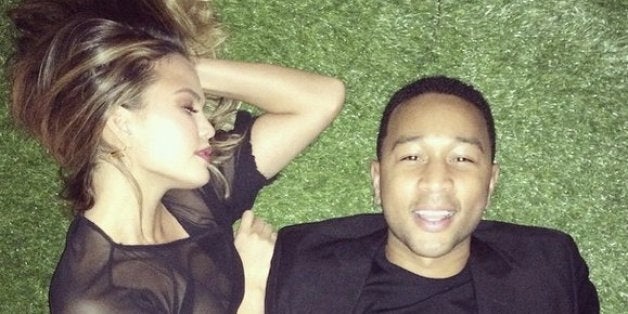 The year's most beautiful sheer-blouse, eyes-closed, on-the-grass photo definitely goes to supermodel Chrissy Teigen. But what she didn't realize at the time of posting it to Instagram was that her nipple was just as prominent as the face of her husband, John Legend.
The 28-year-old, who made her debut in Sports Illustrated's annual Swimsuit Issue in 2010, doesn't seem to care. "A nipple is a nipple is a nipple. They are all the same," she laughed to The Huffington Post over a glass of rosé after the Variety Power of Women Luncheon in Beverly Hills, California on Friday.
Reflecting on the room full of impressively powerful women being honored for their philanthropy at the lunch -- including Jane Fonda, Reese Witherspoon, Viola Davis and Jennifer Lopez -- Teigen couldn't help but feel inspired. "My eyes were watering most of the ceremony. Coming to these events makes me feel so lazy," she confessed.
Her greatest inspiration --like many women, she noted -- is her own mother. "A good mommy is so important, because that's your heart and soul. There's a bond between a daughter and a mom." But the bond between Teigen and her mother sounds like it also includes a healthy dose of laughter.
Sighing that her mom is the first to retweet anything, including rumors about her own daughter, Teigen revealed that she never got a ton of advice growing up. "They really let me be me all the time, which I think is its own kind of advice," she said. "They trusted me and I grew into this very outspoken person. But my mom is my biggest cheerleader. She created this."
In fact, the nip slip isn't the first time Teigen has bared skin on Instagram. Through fits of laughter, she told HuffPost Entertainment that her mother was actually the one who snapped the naked spray tan pic that got her in the most trouble online. "She is hysterical. She just sits there with wine and giggles. We always had a very naked-friendly household."
All kinds of female empowerment were the theme at the Variety luncheon, and Teigen says she identifies with being a feminist. In fact, she loves the label. "People have sorely messed up the definition of feminism. It isn't saying this is wrong and this is right. It's having the power to do whatever the fuck you want. It's about having your own beliefs and staying true to them."
With the rising tide of men declaring themselves as feminists too, she interjected that Legend is definitely part of the club. "He's a bigger feminist than I am! He actually teaches me a lot about the way women should be perceived."
Attributing this quality, in part, to the driven and accomplished women he has always surrounded himself with, Teigen remembered her own feelings of self-doubt when she was only 21 and they had just started dating. "I was so intimidated just at how brilliant and driven they were. I felt like such an idiot."
She would come home from their group dinners together and cry, she said. "But he would always explain to me that there are so many different ways to be a strong woman."
Before You Go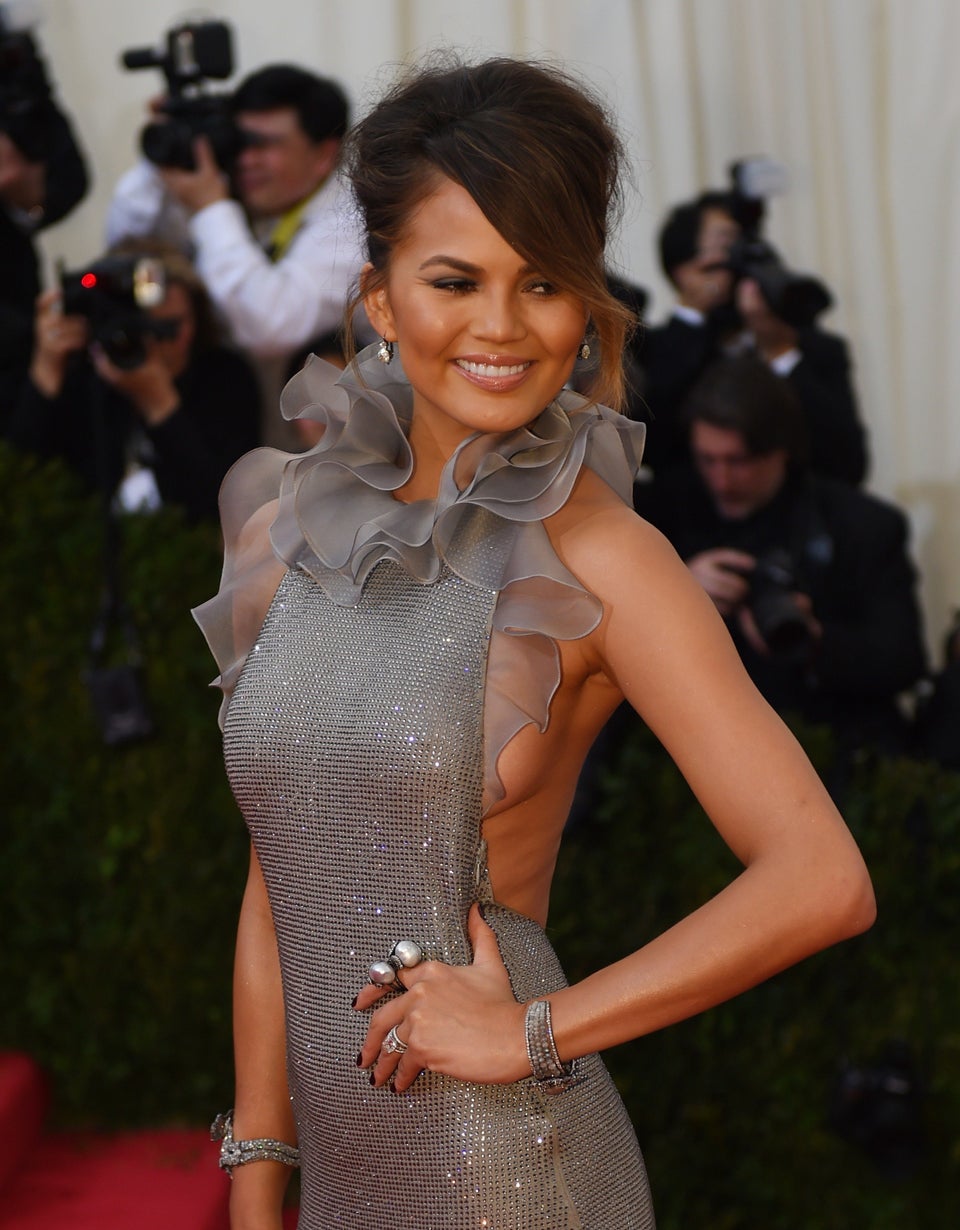 Chrissy Teigen
Popular in the Community