The supermodel stepped out to attend Lady Gaga's birthday party in Los Angeles Saturday night wearing exceptionally high-waisted pants, what looks like a lace bralette and a long black overcoat.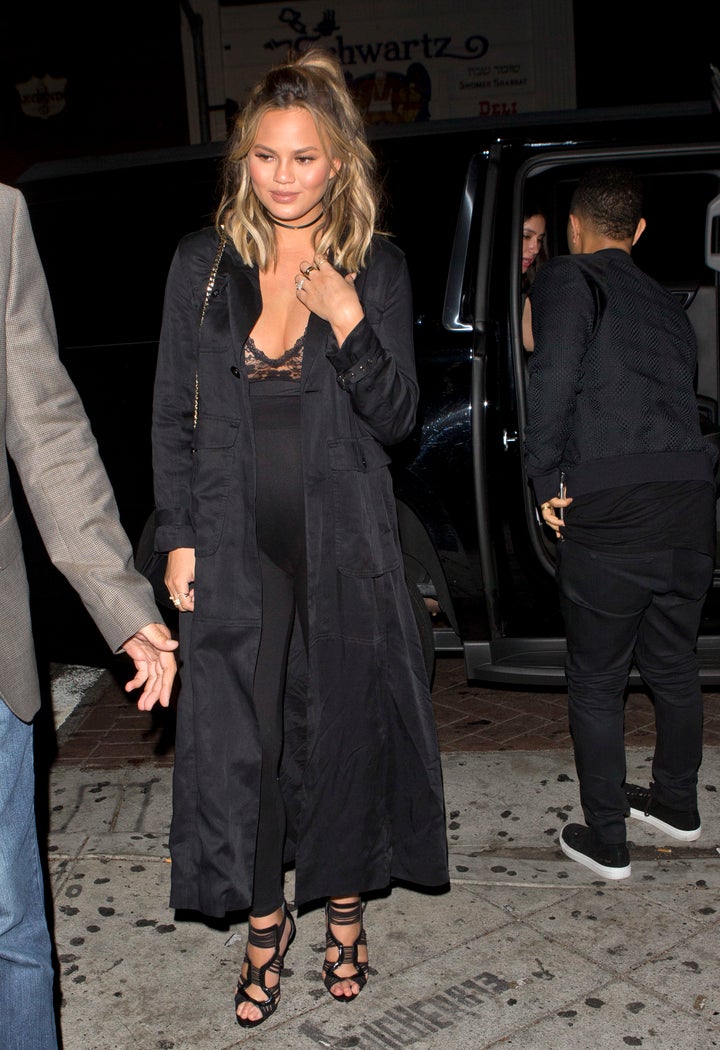 Matching her black-clad husband John Legend, Teigen combined three of her favorite trends: high-waisted bottoms, all-black outfits and just the right amount of sheer. Add to that the very '90s-inspired hair and choker and you have what just might be our favorite look yet.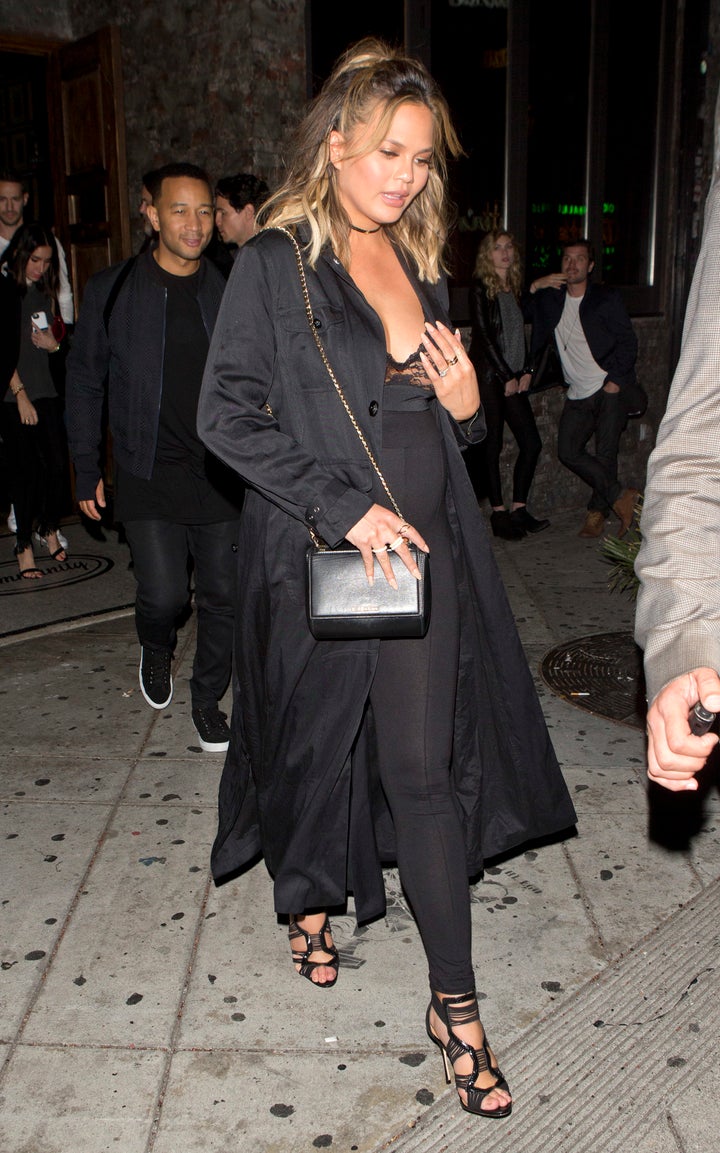 Sigh. That baby is already way cooler than us and she isn't even born yet.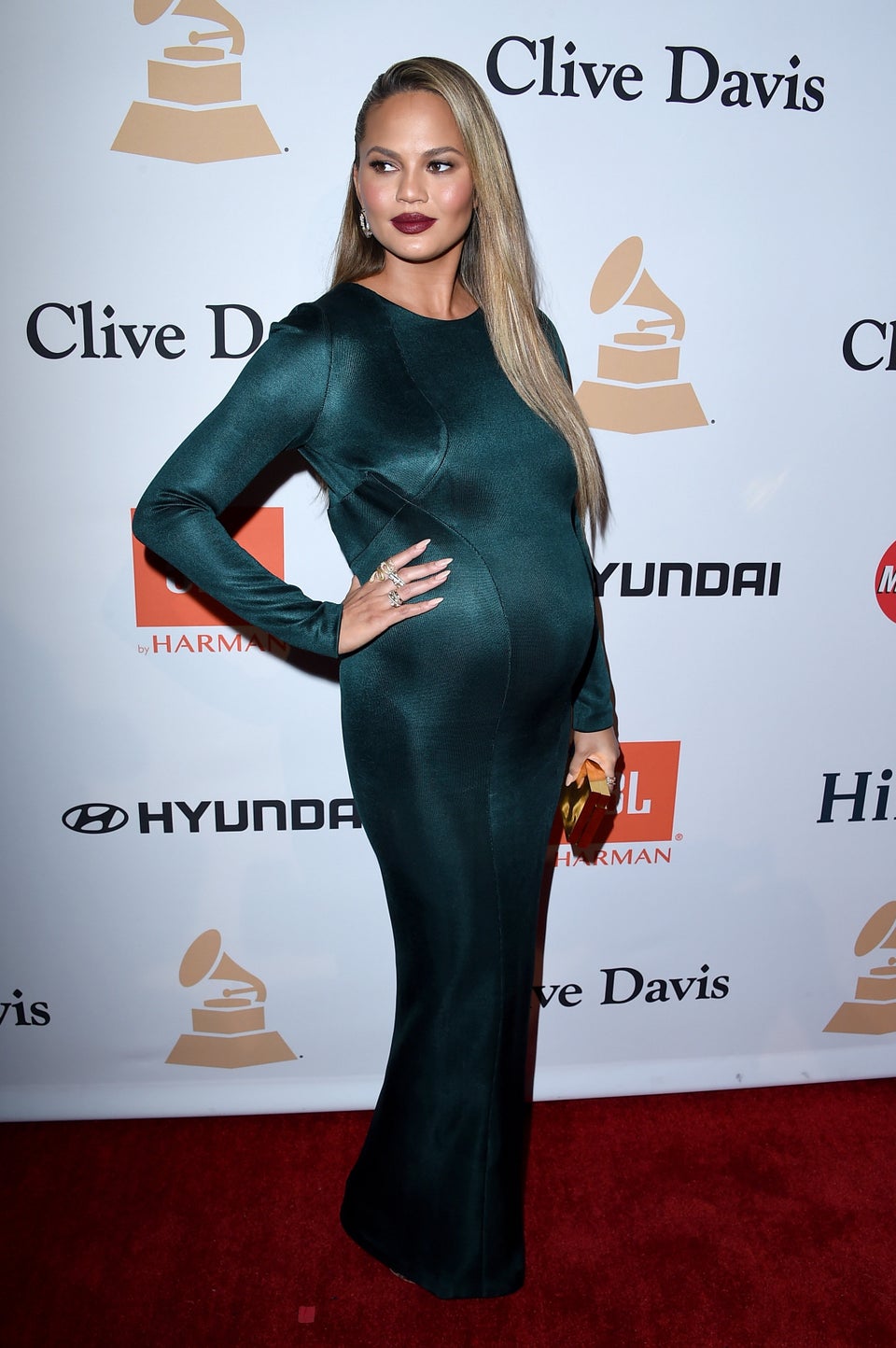 Chrissy Teigen Pregnancy Style