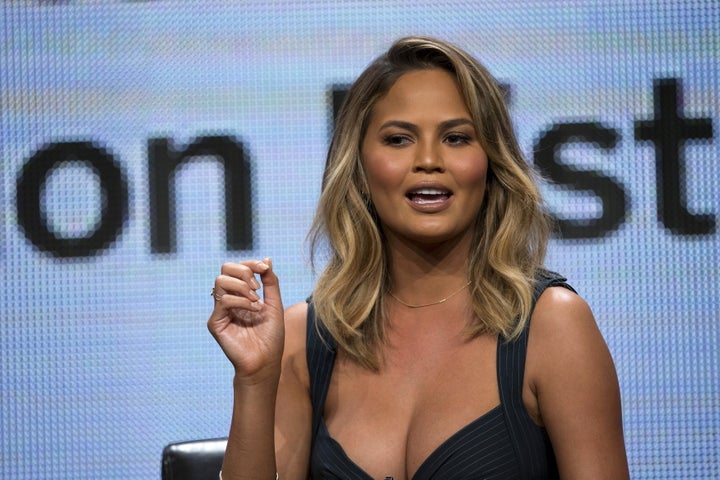 Once the palace tweeted the news, news outlets quickly picked it up and prepared for the arrival of her third royal baby with the Duke of Cambridge.
Teigen, of course, perfectly encapsulated just how odd it was that the whole world was on "vagina watch," as she called it.
"Guys. It is time. For. VAGINA WATCH, 2018 (how WEIRD would this be???)" she wrote.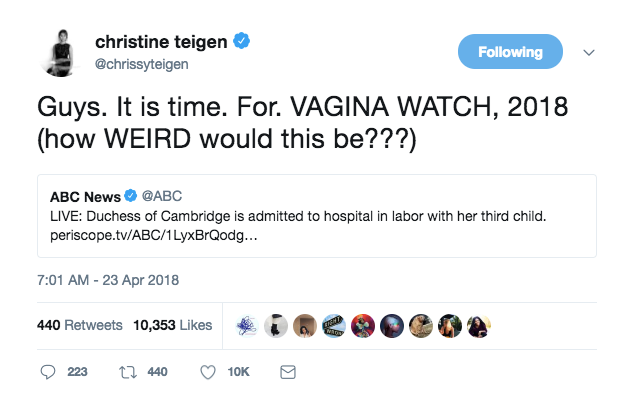 Kensington Palace made the same announcements for the former Kate Middleton's previous two pregnancies ― tweeting out when she was in labor and again when she'd given birth to Prince George and Princess Charlotte.
Here is the tweet from George's birth in 2013:
And the one for Charlotte's birth in 2015:
The third royal baby was born Monday morning and weighed 8 pounds, 7 ounces. According to the Palace, "Her Royal Highness and her child are both doing well."
Teigen is on her own "baby watch," as the supermodel and her husband, John Legend, are expecting their second child, who will also be a boy.
Before You Go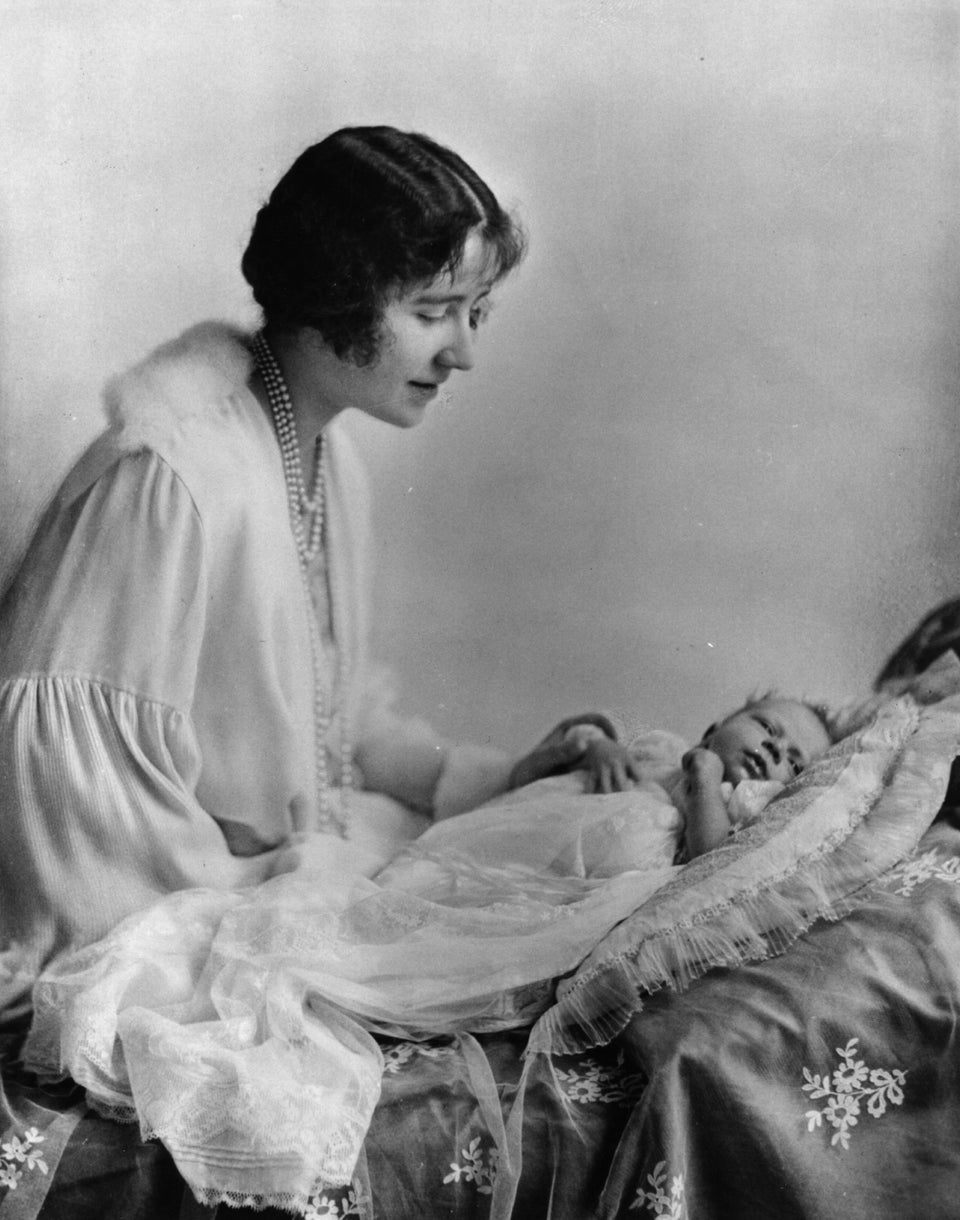 British Royal Babies Through The Years
Popular in the Community