This is not your average dog walking attire. But then, Chrissy Teigen is not your average dog walker.
The supermodel stepped out in New York City Monday, giving Kim Kardashian West's maternity style a run for its money. The gray, form-fitting dress, green overcoat and strappy tan sandals were the perfect match for the unseasonably warm weather.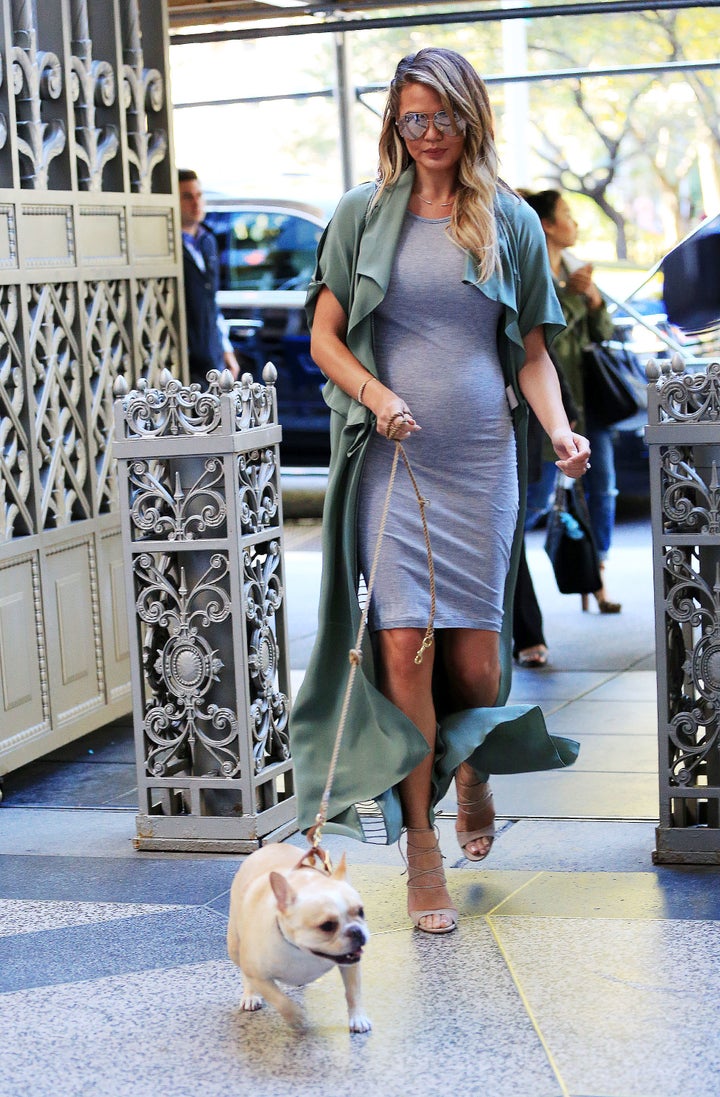 Fans of the hilarious supermodel have been following her pregnancy closely on social media, where she recently welcomed her "new thighs," adding that they "appeared out of nowhere but I'm not mad at it!
If these first few pregnancy looks are an indication of what's to come, there are sure to be some epic (and LOL-worthy) moments in the months ahead.