Chrissy Teigen's pregnancy is the sartorial gift that keeps on giving. We've watched with awe as the mom-to-be continuously steps out in looks that put other, even equally fashionable celebs to shame.
She's worn sheer and she's worn cropped, but on Sunday, the supermodel put these trends together, wrapped up in an oversized camel blazer bow.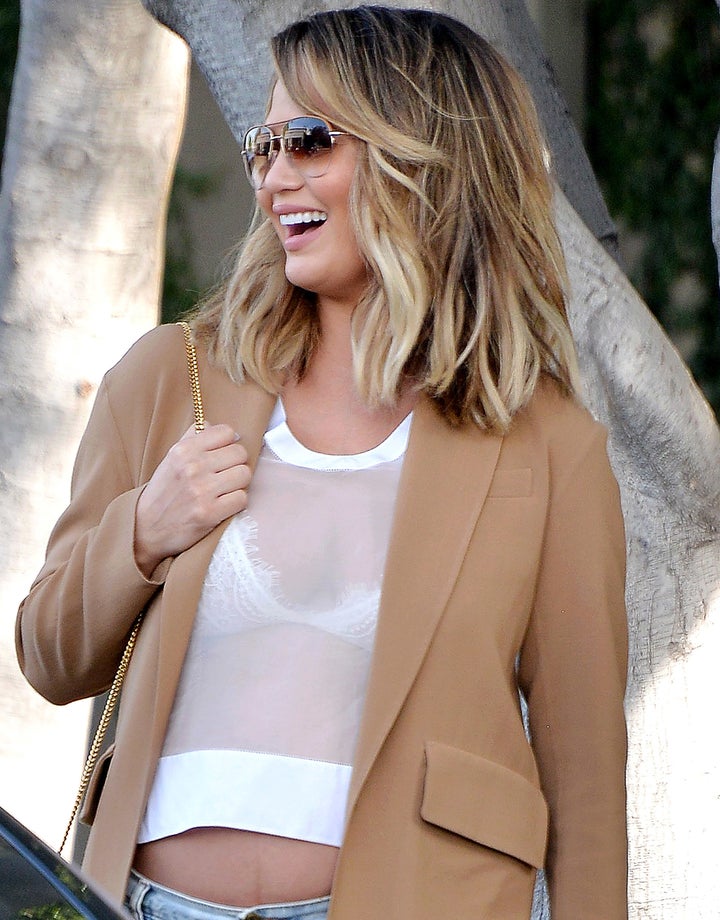 Letting her midriff peek out of a sheer white crop top and exposing a white, lace bra underneath, Teigen also wore a pair of ripped jeans and strappy heels.
It's not a look for the faint of heart, but then, most things she does are not for the faint of heart.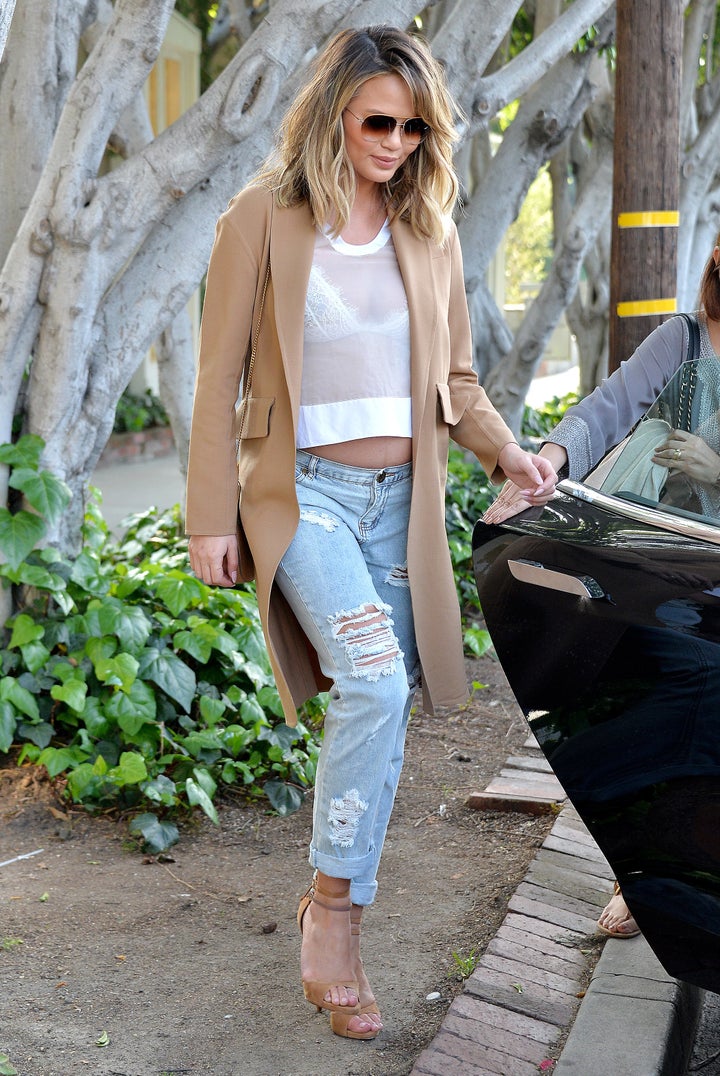 Teigen also showed off a new, shorter 'do that debuted on Instagram last week, playfully calling it the "khloe-rosie, side of chrissy khlosey."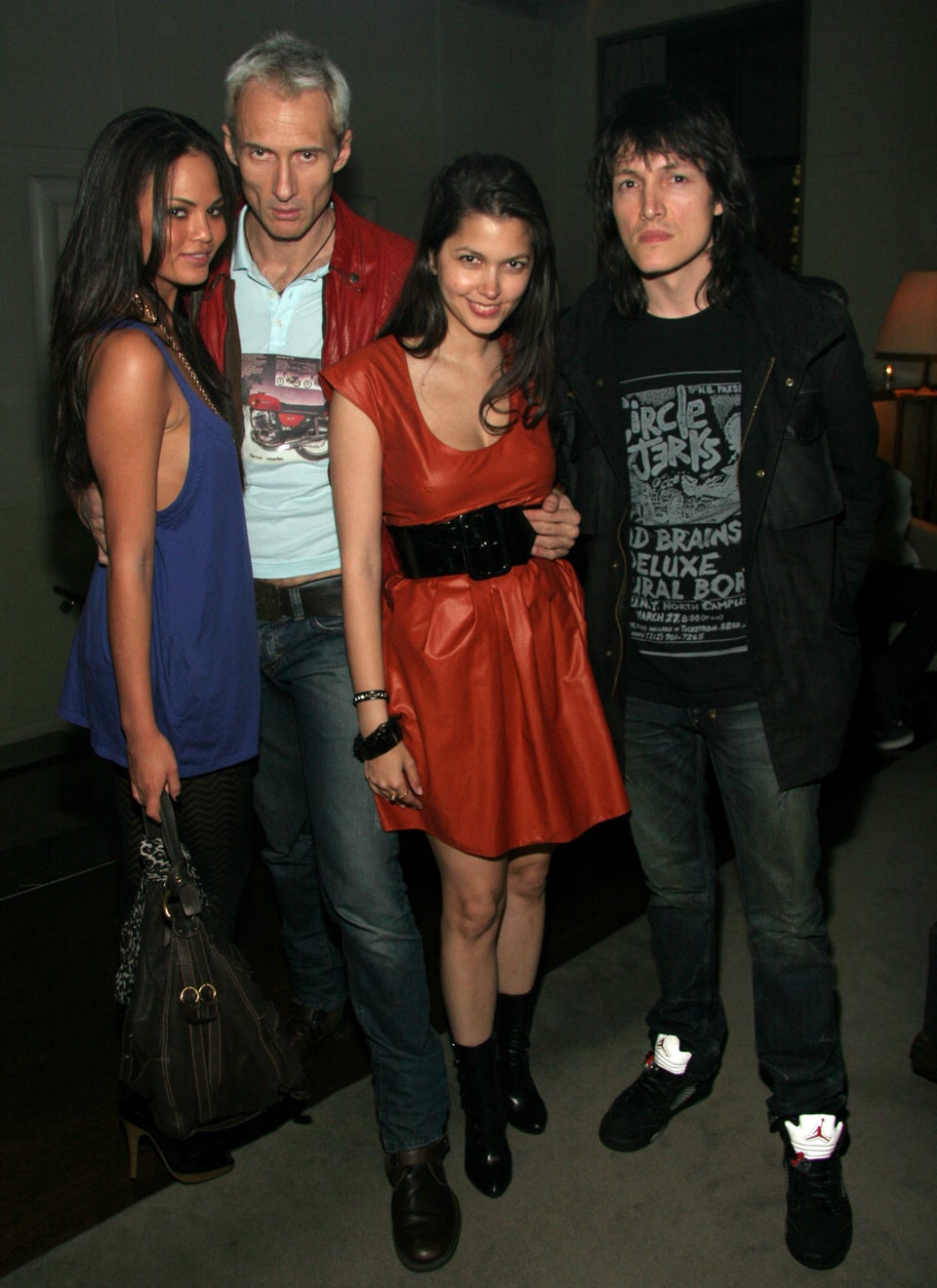 Chrissy Teigen's Style Evolution