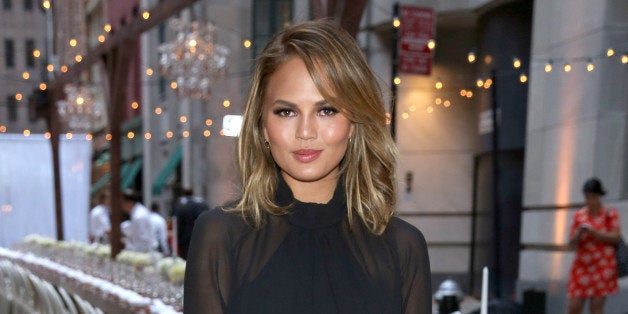 There's no denying that Chrissy Teigen loves food. She updates her blog, So Delushious, and her Instagram account with the numerous recipes she's cooking and the meals she's ordering out.
It's also never been a secret that she loves to drink. So when she paired up with Stella Artois to star in an online documentary series named "The Butcher, The Baker, The Belgian Beer Maker," which celebrates creative culinary artists, it seemed like a natural fit. Teigen takes viewers to Belgium to explore the original Stella Artois brewery and spend time with Stella Artois' brewmaster, experiencing the centuries-old brewing process.
We spoke to Teigen at Stella's Belgian National Day Celebration, where the short-form series launched. It'll appear on the Stella Artois YouTube channel beginning July 28.
What was the best thing you ate while you were visiting Belgium to tour the Stella Artois brewing factory?
The mussels. I thought my favorite mussels came from Frank on 2nd Ave. between 5th St. and 6th St. [in New York]. Then I went to Belgium and had their mussels and frites. Oh my God, it was just heaven. Obviously fries are delicious and mussels are delicious, but putting them together and finally getting to experience that combo? We went out to this big seafood dinner and their seafood is no frills. When you get a seafood platter in Belgium it's just seafood in its most natural state. You know it's all from the sea, but you taste the ocean which is what you want to taste. It's scary because I feel like if I brought my husband [John Legend] he would say, "Where are all the sauces?!" which is so American. You can tell the difference between scallops and clams and mussels whereas in the U.S. you can't really tell that difference in the seafood.
What did you, the soup master, learn from the brewmaster in Belgium?
The brewmaster was wonderful. The soup master here, she drinks a lot, she cooks, and she has a good time. I can oversalt something and it's still going to be great or I can decide to add some other element to a recipe or add chili flakes, but the brewmaster can't do that. There's such a science behind it. I took away that I could never be a brewmaster.
What drew you to working with Stella Artois?
I think Stella is beautiful. In Belgium they really and truly appreciate beer. They appreciate the taste of it. It's not something they suck down like we do here. I'm not going to sh*t on any beers, but here, we don't think about it like that. We're just pounding back drinks. Whereas in Belgium you appreciate the taste and quality. For me, that's always been what I love about cooking. I love appreciating every single ingredient that goes into it, so much so that it might take you five or six hours to create a meal. Their beer is the same. We went to a brewery that was so gorgeous that people get married there. I doubt you're going to see that happening at many factories in the U.S. They really take pride in it.
What's your ideal situation to kick back and enjoy a cold one?
Anything, literally. It doesn't take much. Of course I love a pairing. There's something about fish and chips -- actually it's just a fact: fish and chips go fantastic with beer. Fried food in general goes perfectly with beer. If I'm ever able to just sit down, watch television -- whether I'm watching my favorite TV shows or any kind of sports game that I'm pretending to care about -- and I can drink beer and eat fish and chips with tartar sauce that's the best. And I learned how to do the perfect pour so now I'm very bitchy with beer. I'm a beer bitch now.
Do you have any recipes that include beer?
Beer-battered onion rings. I'm not scared of them. I use a lot of alcohol in a lot of my recipes, but usually not beer. The thing about alcohol is it doesn't necessarily enhance the flavor but it's just a cool thing to do. But beer actually enhances the flavors. I've got to expand more.
What's your death row meal?
John's fried chicken and my mother's scalloped potatoes. Everyone loves scalloped potatoes, but my mom's are special because they have no cheese and they're not the scalloped potatoes you'd expect. They're very creamy and have a ton of garlic and it's woven with bacon and chunks of ham. The recipe only calls for potatoes, diced onion, milk, onion powder, bacon and ham. Those are truly the only other ingredients in it, and it's so good.
Do you remember the first time you had beer?
I mean in high school everybody was drinking beer of course, but me, I waited. I didn't drink beer in high school and then I totally made up for it from 18 to 25. Listen, I'm Asian. We love a Heineken. Even being in Thailand, my mom was always like, "Listen, there are only five beers we drink here." I wish I could say the first beer I had was as classy and refined as Stella.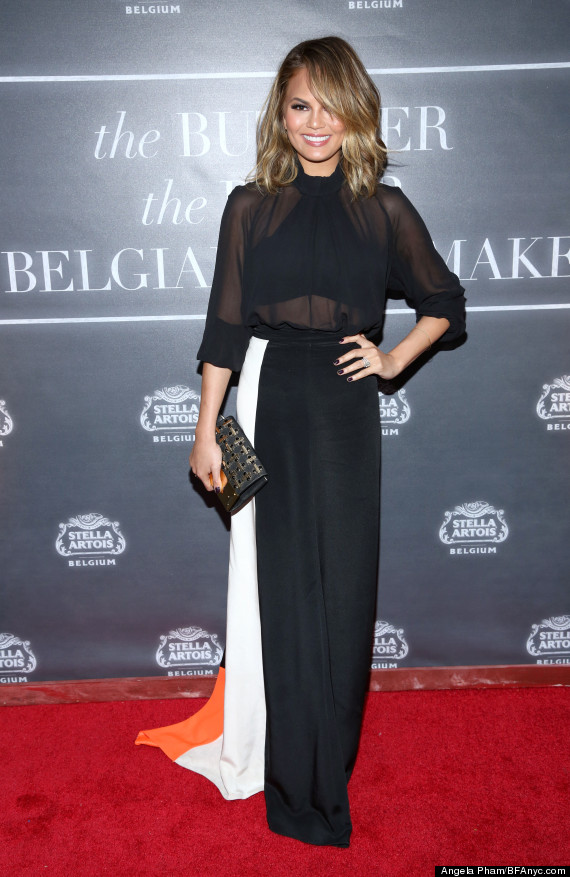 Popular in the Community