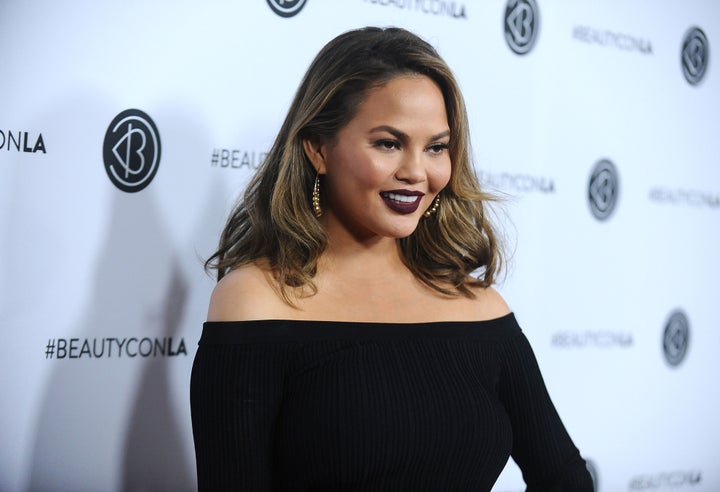 Speaking to Today about the mean comments she often gets on social media, the model and television personality said, "It gets to me every time."
Teigen and her husband, John Legends, have a 1-year-old daughter named Luna. During her interview, the mom cited a recent example of shaming that involved Luna's love for jelly shoes.
"She's obsessed with jelly shoes and every time I put them on her, I get a million people saying, 'Those have chemicals in them,'" she said. "It's just so much. I don't want to have to look at a photo for 20 minutes before I post it."
Teigen said she got her first dose of mom shaming before Luna was even born.
"You realize you're going to get it no matter what, and it started when I was pregnant," she said. "If I seem like I don't care, I definitely care."
"I feel like pregnancy is the time for them to warm you up to the shaming that's about to come because they really go in on you," she told Today.
The shaming certainly did not slow down after her daughter arrived. The week after Luna was born, Teigen was criticized for going out to dinner with her husband, John Legend ― who responded with a perfect message to shamers.
The vitriol intensified. In October, she was criticized for the way she was holding Luna in a paparazzi photo. She's also been shamed for the amount of clothing Luna wears and the baby's appearance of apathy.
After the baby-holding controversy, Teigen tweeted a strong message to her critics: "Photos are literally split-seconds moments in time that evolve. I despise mommy shamers. I am a proud shamer of mommy shamers."
"I read a lot of mommy blogs where we don't take ourselves too seriously and that really helps," she explained. "It makes you realize that the moms that are the most angry or crazy about their cause, they just happen to be the loudest. But, they're not the majority."
Read the rest of Teigen's thoughts on mom shaming and her anxiety around traveling with Luna on Today.