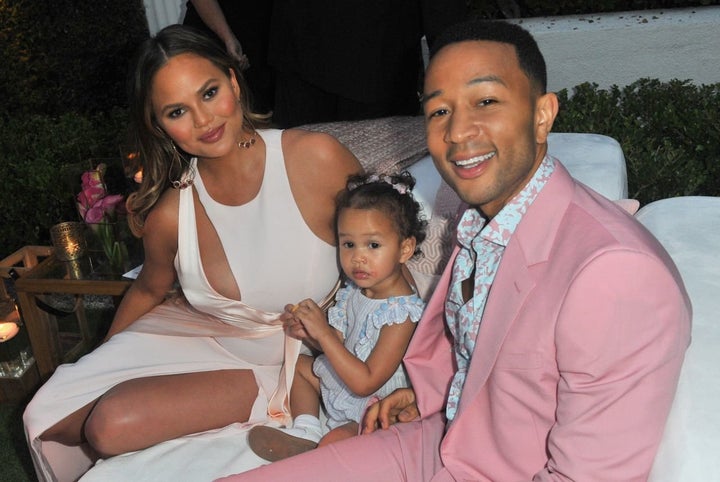 Chrissy Teigen just posted an important message about IVF, and we got a cute photo of baby Miles, too.
On Tuesday, the model and Cravings author Instagrammed a photo of newborn Miles, who she shares with husband John Legend, with the caption, "Hey dudes."
The pic made a splash, but one fan got personal by asking, "I know IVF was used for Luna, was it used for baby brother also?" Teigen and Legend have been honest about using in vitro fertilization to conceive 2-year-old daughter Luna, a process Teigen called a "miracle" back in April.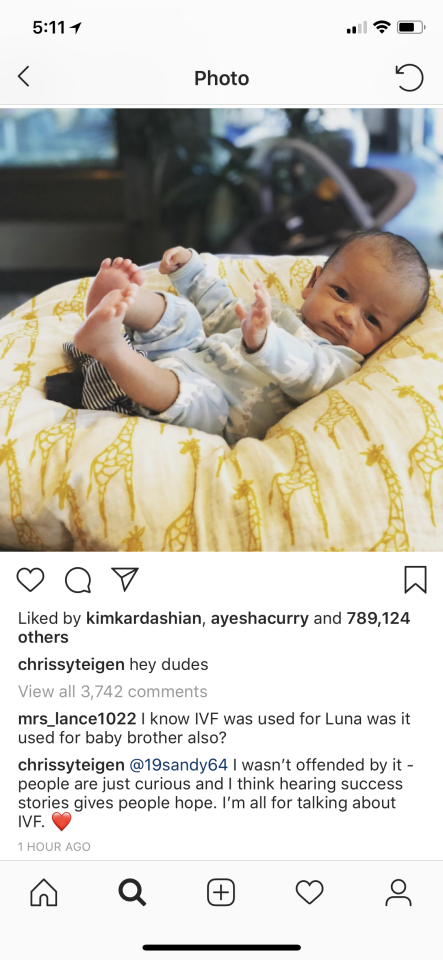 Unfazed by the question, Teigen replied, "Yep, he was on ice a smidge longer. Science and the human body are beautiful." She added, "I wasn't offended by it – people are just curious and I think hearing success stories gives people hope. I'm all for talking about IVF."
Commenters jumped in: "As an IVF baby I think it's really good to talk about! My parents went through the process before there was much success. They had to walk through protesters at the clinic calling the process unnatural! We should be proud that science has helped so many lives!"
A hopeful mother-to-be added: "Thank you so much for being open about IVF. I am on day 5 of injections and your posts about your sweet babies are totally keeping me positive."
Another commenter discussed the importance of having such a conversation: "Normalizing the conversation around infertility and IVF is so important to lessen the stigma many people, especially women, face."
In April, Teigen, who has also been forthright about her battle with postpartum depression, described her IVF experience to The Cut, saying, "Ours didn't work the first time, and it was devastating. You realize that a lot of it is luck, and you can't blame things on yourself. It's so easy to try to figure out what you might have done 'wrong' and do the opposite the next time. The first round I did of IVF when it didn't work, I remember thinking, 'Oh, I was on my feet too much, and that's why.' You just look for anything to blame, especially yourself. I think hearing stories is just really important. You realize there's no right way to do it or right way to react."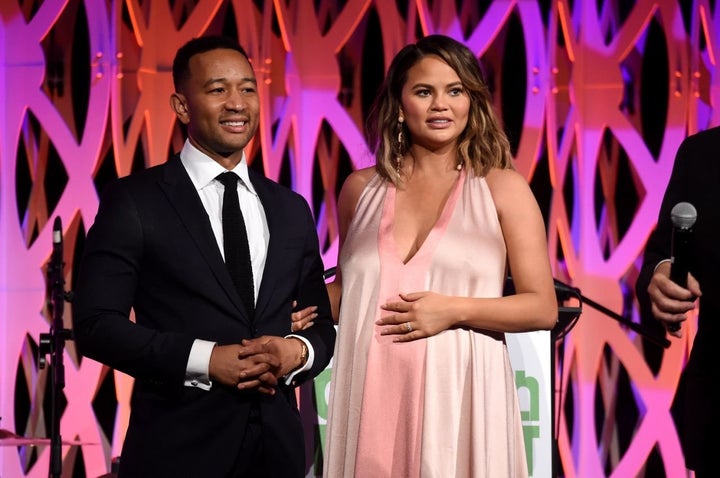 Roughly 6 percent of married women between the ages of 15 and 44 have trouble conceiving after trying for one year, per data published by the Centers for Disease Control. Additionally, 12 percent of women (married or not) experience challenges getting pregnant or carrying a full-term pregnancy.
Infertility takes a toll on couples — according to Harvard Medical School, a study of 200 couples found that 50 percent of women and 15 percent of men called infertility "the most upsetting experience of their lives;" another of nearly 500 women found that those infertile felt "as anxious or depressed as those diagnosed with cancer, hypertension, or recovering from a heart attack." Women with infertility have also reported feeling isolated and shameful, per CNN, and hesitant to share their feelings, to avoid judgemental comments or embarrassment.
Still, opening up can help: a University of Iowa study found that while infertile women don't receive adequate emotional care, "in almost all cases, women want more support than they are getting."
More from Yahoo Lifestyle:
Support HuffPost
A No-B.S. Guide To Life
Related
Popular in the Community