She may seem goofy, but when it comes to modeling, Chrissy Teigen is a total professional. She can keep her cool in the craziest of situations... even when showered with candy.
When the sweet people at Skittles found out the Sports Illustrated model and self-proclaimed "Padma of Snacks" is a fan of their candy, they cooked up a salty little prank. On Thursday, Chrissy showed up for a fake swimsuit shoot at an NYC studio, and she got a surprise midway through: hundreds of pounds of Skittles from what she expected to be a typical waterfall.
Believe it or not, Chrissy, a now-notorious advocate against underwear, did not go commando below her swimwear: "Now that people know, I'm afraid people are going to start trying to look," Chrissy told us, "so now I have to wear underwear. It's a bummer."
Don't cry for Chrissy just yet, though -- the model won't wear underwear to her impending wedding to John Legend: "I don't want to be uncomfortable on my wedding day," she said.
Watch Chrissy get surprised by the Skittlestorm in the video above. The prank was like a dream come true for Chrissy, who confessed she hopes she gets pelted with Skittles instead of the traditional rice at her upcoming nuptials.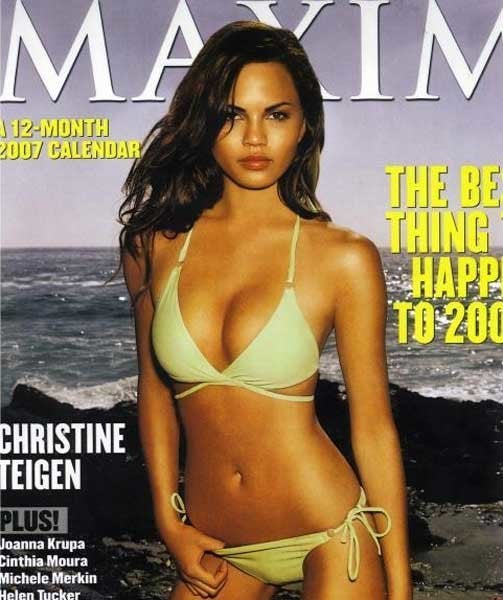 Indulge In Our Chrissy Teigen Obsession