Our favorite social-media-sweetheart/ supermodel Chrissy Teigen has had a pretty huge year. Not only did she land a cover of Cosmopolitan and become the face of Aquafina, she also scored what is easily one of the most coveted gigs in the industry -- the cover of Sports Illustrated Swimsuit Issue. And even though she was predicted to be the cover star way before its February reveal, what readers didn't know was she would be one of three gorgeous ladies to grace the glossy, marking the first cover with more than one person on it since 1994.
But before you start to think that Teigen was disappointed in the mag's decision to shoot her with fellow models Lily Aldridge and Nina Agdal, think again. The gorgeous gal stopped by HuffPost Live on Thursday and nipped those rumors in the bud. She explained: "Everyone is like 'Are you so upset you had to share the cover?' And really, not at all. There couldn't have been two other people that I would want to touch butts with," adding, "sometimes there is beef, but not with us."
She also opened up about the most difficult part of being in her industry, especially because she truly opens her life up to both fans and critics alike:
"Being a swimsuit model that talks so much on Twitter, everyone thinks that I could definitely pull back, and that you kind of open yourself up to all the criticism. How can you complain about people critiquing your body when you're like LOOK AT MY BODY!"
Teigen's candidness and honesty only make her more beautiful, if you ask us. Check out the clip above, and to see the entire interview, head over to HuffPost Live.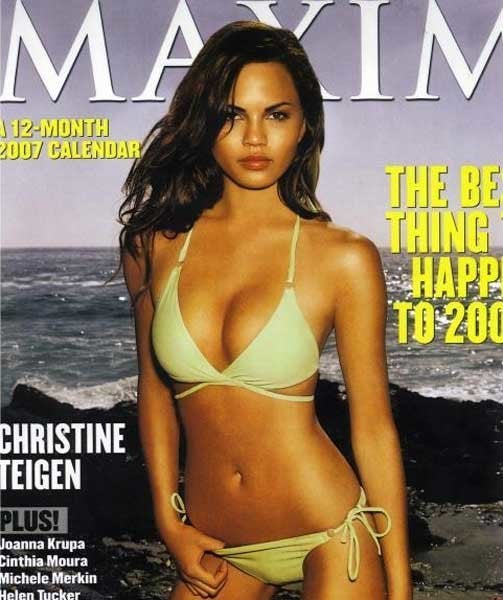 Indulge In Our Chrissy Teigen Obsession