Chrissy Teigen, we recently learned, never wears underwear. Like, ever.
The Sports Illustrated model told the hosts of E!'s "Fashion Police" as much when visiting the set on Friday, claiming she wasn't even wearing undies onstage while they were taping. "I should have tested this..." Chrissy said, with her legs crossed, to a stunned Joan Rivers. "I didn't realize sitting would be this bad."
So why doesn't she do undergarments? "I just don't like it," Teigen explained, keeping her legs firmly together.
But what about when you get your period, Joan asked quizzically.
Chrissy has a clever solution for that. Watch the ridiculous video above to see Joan Rivers, the queen of shocking comments, be shocked into silence by Chrissy's rules for living sans panties.
OK, so sometimes she wears underwear: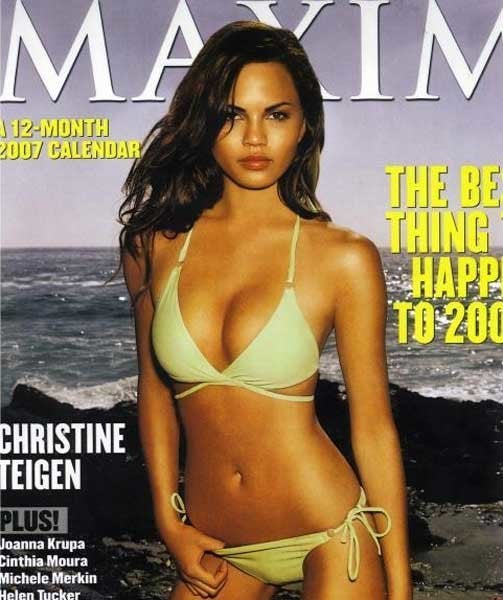 Indulge In Our Chrissy Teigen Obsession
Related