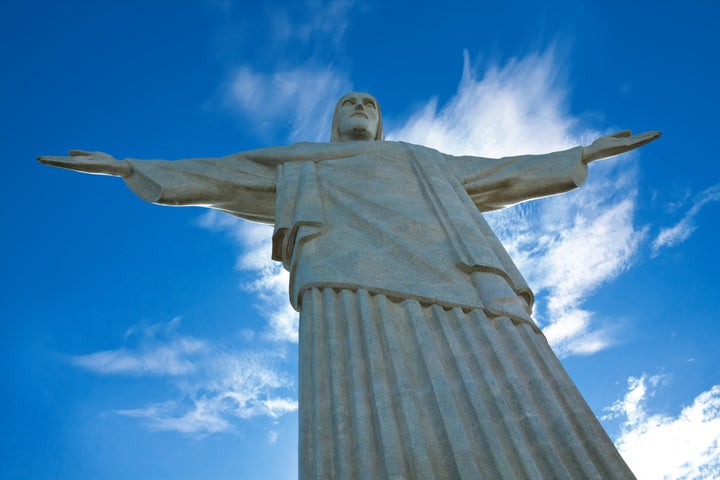 The "Second Advent," as it is sometimes called, is a divine event that is said to mark the end of the world as we know it -- a time in the future when Christ will return to Earth to judge both the living and deceased.
According to a 2010 Pew Research Center survey, resurfaced by the think tank last week in anticipation of Easter Sunday, nearly half of U.S. Christians believe that Christ will "definitely" (27 percent) or "probably" (20 percent) return to Earth in or before the year 2050. Conversely, 38 percent believe that Christ will definitely or probably not return within the next four decades.
(Story continues below)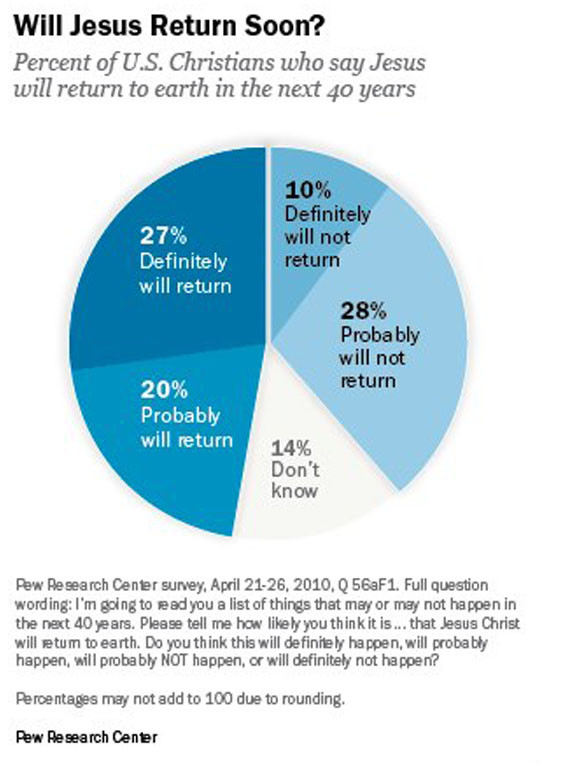 In related news, a recent Rasmussen report has revealed that 64 percent of American adults -- Christians and non-Christians alike -- believe that Jesus Christ really did rise from the dead, as described in the Bible. Only 19 percent of the 1,000 adults surveyed in the 2013 poll completely rejected this central Christian belief in the resurrection.
Are you surprised by these numbers? Tell us below.
Related
Popular in the Community