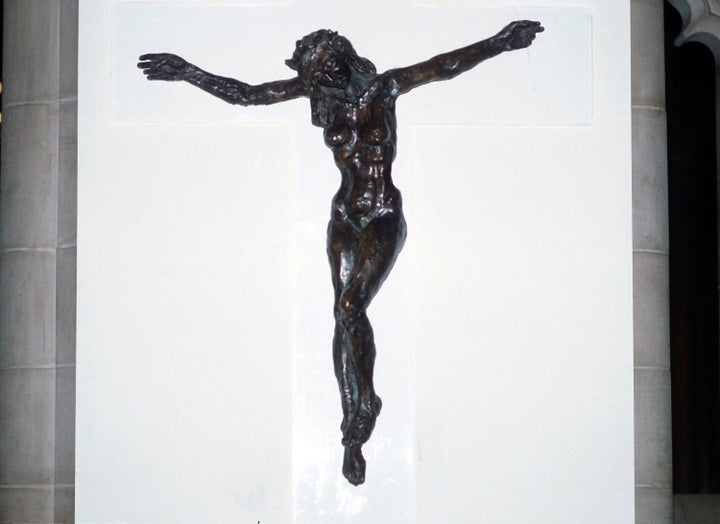 The 4-foot, 250-pound figure hung in New York's Cathedral Church of St. John the Divine ― although, thanks to the Bishop's commentary and a barrage of hate mail, only briefly. Due to the aggressive backlash, the sculpture was promptly packed up and shipped out soon after its arrival.
Over 30 years after the sculpture's unsanctimonious removal, "Christa" is making her grand return.
The statue, which only took three days to complete, was then cast in bronze resin, and later, again with a heavier bronze. Sandys, who at the time was friendly with the dean of the Cathedral Church, Very Rev. James Park Morton, asked if he was interested in mounting the sculpture, almost as a dare. He accepted.
Although Sandys did not intend the work to be specifically in conversation with the women's liberation or women's rights movements of the 1970s, she knew the piece spoke directly to women in a way that religion often did not. "I wanted to portray the suffering of women," she said in an interview with Nettie Reynolds.
She continued to describe how, although the work is undoubtably feminist, she hopes to appeal to both men and women in her equalizing portrayal of suffering.
"In the past there were matriarchs in many societies and religions, and gender was not always a factor," Sandys told Reynolds in 2015. "Today women are finding their way to take their place in the Christian church and in society in general. Most women of my generation have been stamped with the idea of Man's superiority over Woman, which is hard to throw off without seeming aggressive. I hope that 'Christa' continues to reveal the journey of suffering that we all have in common."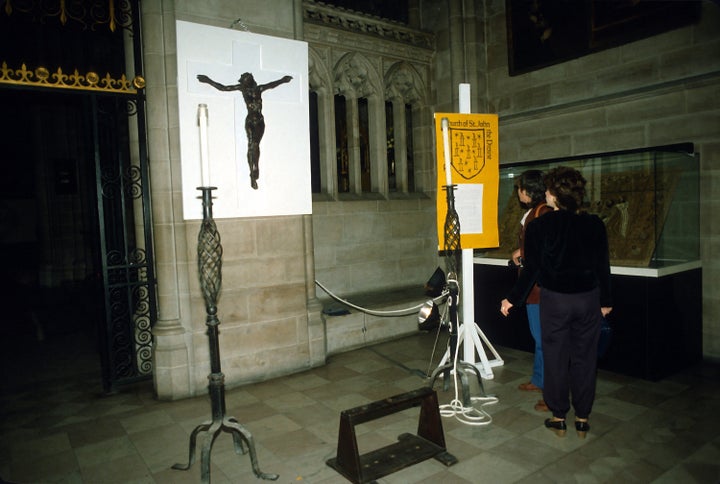 It's not difficult to predict that "Christa" would have caused some extreme backlash, especially given the fact that it was mounted in a devotional space, as opposed to an art gallery. Aside from being, well, a woman, the sculpture is bare-breasted, which to some dissenters translated to "sexualized."
Thankfully, a lot has changed in terms of women's rights since "Christa" was first displayed in 1984. The same cathedral where the contentious piece once hung is now exhibiting the image of feminine divinity once again, along with the work of 21 other contemporary artists, as part of a show called "The Christa Project: Manifesting Divine Bodies."
The exhibition will focus on the image of Christ, and how it is manifested through various symbols, artworks and rituals, expanding upon established and often exclusive traditions to visualize the divine light that lives within people of all genders, races, ethnicities, sexual orientations and abilities.
"In an evolving, growing, learning church," Andrew M. L. Dietsche, the bishop of the Episcopal Diocese of New York, wrote in a booklet accompanying the exhibition, "we may be ready to see 'Christa' not only as a work of art but as an object of devotion, over our altar, with all of the challenges that may come with that for many visitors to the cathedral, or indeed, perhaps for all of us."
The inspired exhibition comes just months after the revival of the 1970s feminist exhibition "The Sister Chapel," which too featured daring depictions of women as divine entities. Hopefully, "The Christa Project" is interpreted not just as an inventive and engaging novelty, but a necessary step toward democratizing symbolism and representation in religious spaces that serve men and women both.
Related
Before You Go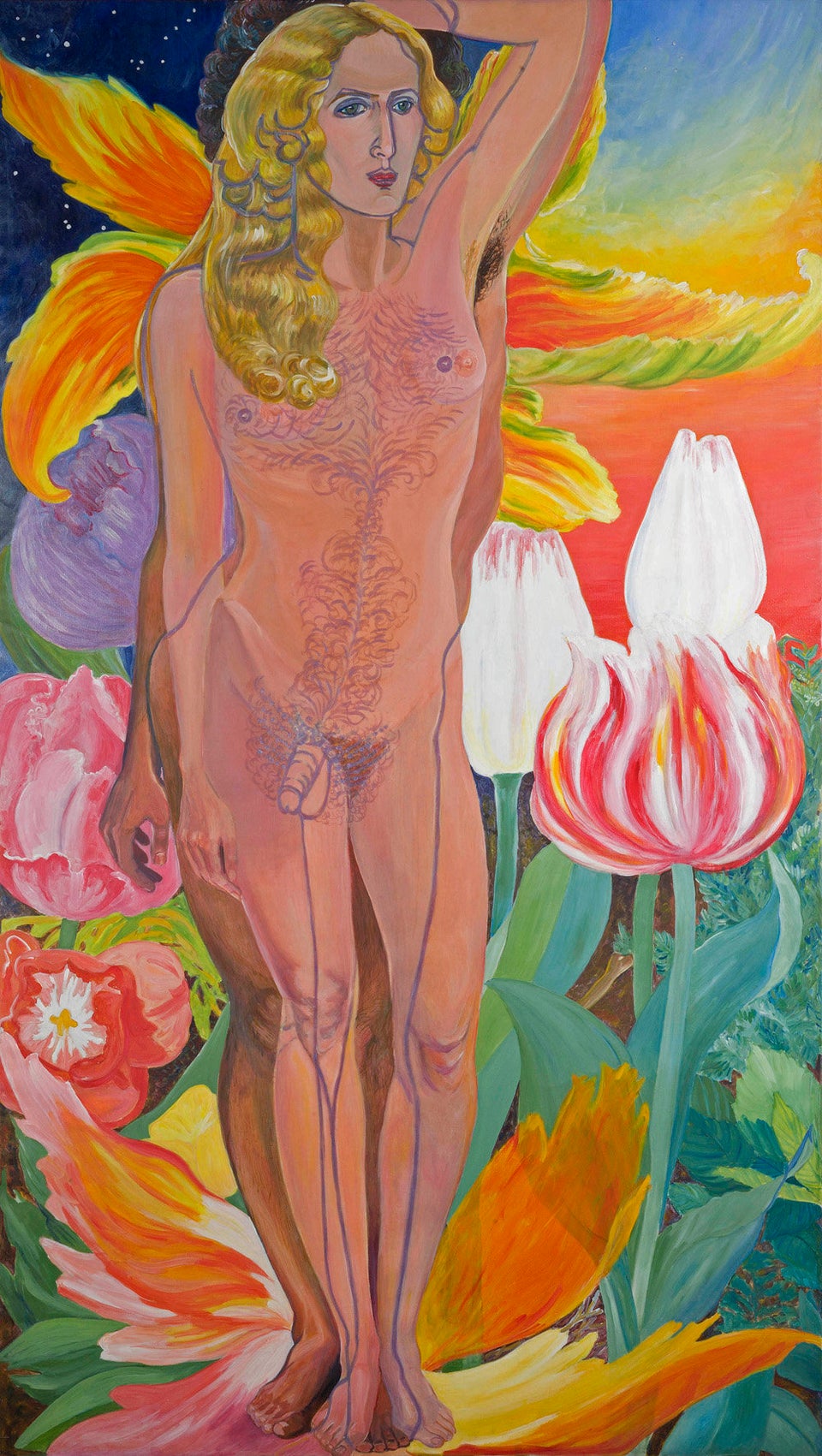 Women Church
Popular in the Community