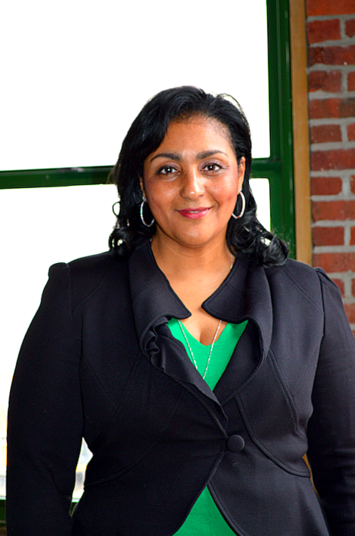 P.K. Subban, Serge Ibaka, and Vernon Davis may be professional athletes, but they all donate a larger portion of their celebrity to charitable causes, according to Christa Jones, Vice President and Managing Direct for Celebrities for Charity Foundation.
"We do a lot of good because there are a lot of athletes and celebrities that want to give to the communities they work in and personal charities that have affected their families, or them personally," says Jones, who shifted her career focus after she found her passion working with celebrities and athletes involved in charitable giving.
After working in academia for 21 years, including Harvard, Endicott College, and Brandeis University, Jones says it was time to try a new path.
Figuring out what she wanted to do, Jones moved to CFC, known nationally for its top-notch commitment to their clients. It turns out the job was a perfect match for Jones, a season ticket holder for the Celtics that goes back 16 years.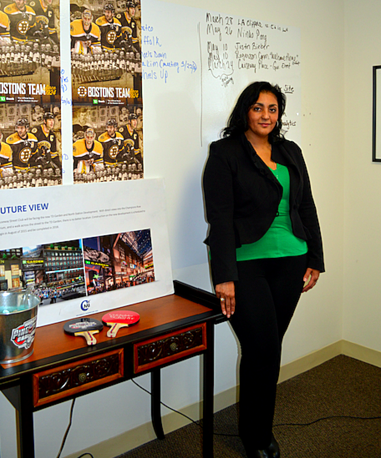 "I've always loved sports. It's always been in my heart to do something like that and I find that it makes me more fit, because you're around athletes and you're more physical because you're always running somewhere. If you follow me on social media you'll see that I'm at numerous games and events, and it's fun," says Jones who admits to always cheering for the underdog team.
According to Jones, CFC has given away $21 million since its inception 20 years ago. The majority of the money comes through CFC's net raffle, and how it works is that when a celebrity wants to donate to a specific charity they give out a certain amount of raffles.
"For instance Ben Affleck was filming his movie two months ago in Boston and was supporting an event that was taking place in Boston," says Jones. "And what he did was he issued a raffle to let two fans be extras in his movie, and he would direct them. So everyone goes to the CFC site for a chance to win that opportunity."
Raffles start at $2, and for $10 fans will get five raffles for a chance to win a featured event on the site, including Justin Bieber or Adele concert.
"Some of our raffles go to the six figures and it does a lot for charities. Another way we donate to charity is we have a lot of memorabilia that we donate--signed hockey pucks, t-shirts, photos," says Jones, adding that a Super Bowl ring has been raffled in the past to raise money to combat sexual abuse.
"Before I was in this role I just thought athletes were too busy and they won't give their time," says Jones. "But the people we work with are all great and really want to help a charity they're passionate about."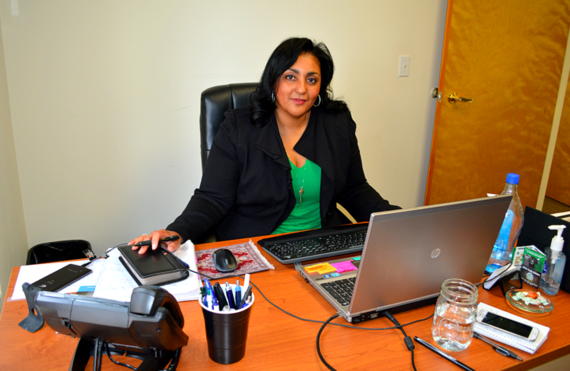 Jones' passion for helping underserved communities goes back to her time working at Endicott College. "When I was at Endicott, we opened a site in downtown Boston for students who wouldn't be able to afford to go to the Beverly college," says Jones. "I also sit on the Boston CDC Board of Directors and we do a lot of urban development and community development- -we try to go into a community and leave it better than we found it."
It is wonderful that celebrities have the power to make us aware of causes that need our support, says Jones, and with all the new athletes and celebrities coming into Boston, "It creates more energy for things to happen. CFC has a great future."
Popular in the Community