One man in his late 20s charged with murder
Three others in custody
Alleged gunman posted Islamophobic and white nationalist manifesto online
A mass shooting at two mosques in Christchurch, New Zealand, on Friday left at least 49 people dead and the city on lockdown for hours.
"It is clear that this can now only be described as a terrorist attack," Prime Minister Jacinda Ardern said at a news conference. "From what we know, it does appear to have been well planned. ... These are people who I would describe as having extremist views that have absolutely no place in New Zealand and in fact have no place in the world."
Ardern said that the country had raised its threat level to high following the attacks, which began just before 3 p.m. local time.
"At the Deans Avenue mosque, we now know that 41 people have lost their lives," New Zealand Police Commissioner Mike Bush said at a press conference at 9 p.m. local time. "And at the Linwood mosque, seven have lost their lives. Of the 40 people who have been treated at Christchurch Hospital, one has now passed."
He described the attack as "a well-planned event."
Four people were taken into custody. Bush said one man in his late 20s has been charged with murder and will appear in Christchurch court Saturday morning. The police were still working to determine if and how the other three were involved.
Asked whether any of the those arrested had been on any security watch lists, Bush said no agencies had any information on these people.
Bush, who called the shooting a "very serious and grave situation," said authorities had safely disarmed an improvised explosive device that had been placed on a vehicle and were working to neutralize a second.
He praised local police for "some absolute acts of bravery" to help apprehend the suspects.
Radio NZ reported that hundreds of people were praying at one of the mosques when the shooting took place.
Witness Len Peneha told The Associated Press she saw a man dressed in black enter the Masjid Al Noor mosque and heard dozens of shots, which sent people running.
"I saw dead people everywhere," Peneha said.
Ardern said it "was clear that this is one of New Zealand's darkest days." She issued "the strongest possible condemnation of the ideology of the people who did this" and praised New Zealand's diversity and compassion on Friday evening.
"You may have chosen us, but we utterly reject and condemn you," she said.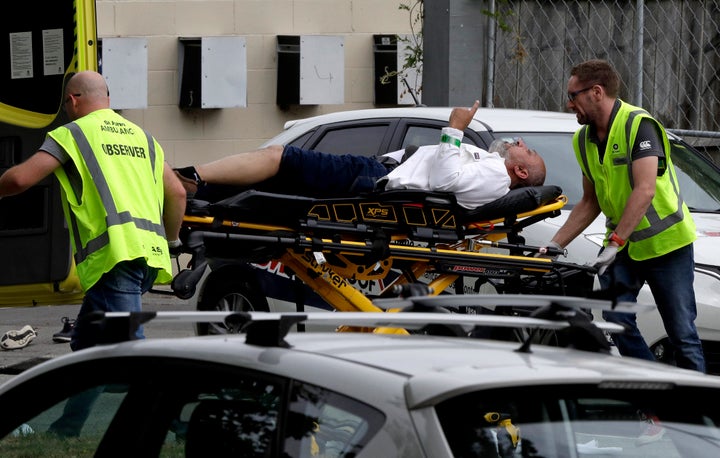 "Clearly what has happened here is an extraordinary and unprecedented act of violence," Ardern said at a news conference, noting that many of those affected may have been migrants. "It has occurred in a place where people should have been expressing their religious freedom, where they should have been safe. They were not today."
"They are us," Ardern continued, referring to immigrants. "The person who perpetrated this violence against us is not. They have no place in New Zealand."
The White House issued a statement condemning the attack. "Our thoughts and prayers are with the victims and their families. We stand in solidarity with the people of New Zealand and their government against this vicious act of hate," press secretary Sarah Sanders wrote.
U.S. President Donald Trump tweeted a response Friday morning. "My warmest sympathy and best wishes goes out to the people of New Zealand after the horrible massacre in the Mosques," he wrote. "The U.S. stands by New Zealand for anything we can do. God bless all!"
Fridays are the busiest day of the week for Muslims, who attend Friday prayers, also known as Jummah. Similar to Sunday Mass, worshippers gather around noontime for the midday prayer, which is composed of a sermon followed by a congregational prayer.
A Facebook account with the same name as the alleged shooter appears to have livestreamed the attack. The video, filmed from a first-person view and seen by a HuffPost editor, begins with a man saying "Let's get this party started." He drives a car for nearly six minutes, then gets out.
The shooter enters a mosque and a man greets him, saying, "Hello brother." The shooter guns that man down and then fires at a large number of people, sometimes at close range. After about six minutes, he drives to another location.
"There wasn't even time to aim, there were so many targets," he says.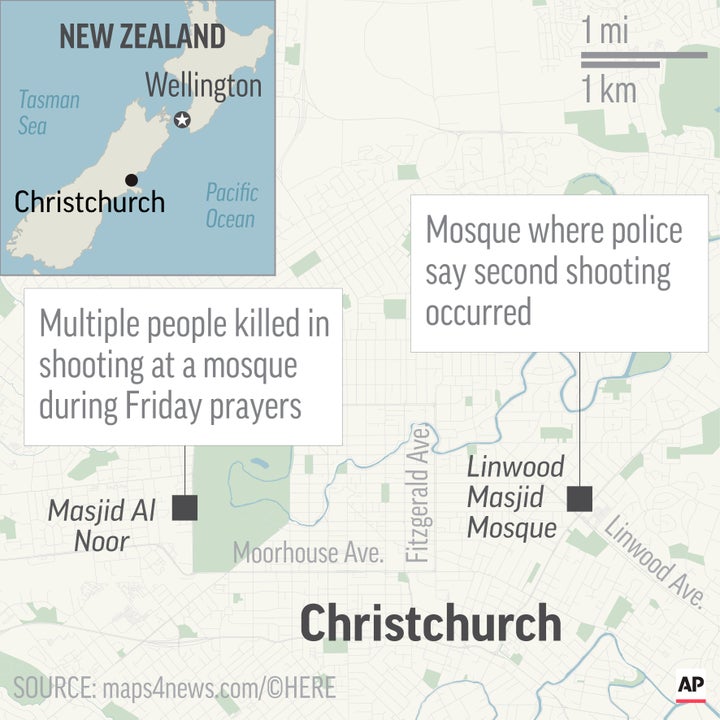 A Twitter account using the same name as that of the Facebook account posted a lengthy manifesto shortly before the attack, suggesting the shooter was motivated by white supremacy and extremism in the U.S. In the document, also posted on forum 8chan and linked to the Facebook page, the author repeatedly indulges Islamophobic tropes and frequently references white nationalist talking points. He identified himself as a 28-year-old Australian national.
Because of its disturbing and graphic content, HuffPost will not publish or link to the video. The footage quickly spread on social media, and New Zealand officials said they were working with technology companies to remove the videos from the internet.
Bush said the footage "shouldn't be in the public domain and we're doing everything we can to remove it."
Several social media platforms said they had already taken down any video or accounts related to an alleged shooter.
Mia Garlick, a spokesperson at Facebook New Zealand, told BuzzFeed that the social network had also removed the suspected shooter's account and video. The platform is "removing any praise or support for the crime and the shooter or shooters as soon as we are aware," she said.
Reddit and YouTube took similar action.
Reddit said it was working to remove links related to the video as it became aware of them.
"I could never believe that something like this would happen in the city of Christchurch, but actually I would never believe that this would happen in New Zealand," Christchurch Mayor Lianne Dalziel said in a video message posted to the Christchurch City Council Facebook page. It was the first mass shooting in New Zealand in more than a decade. "It looks as if simply the worst has happened. We need to pull together and get through this situation."
Scott Brown, the U.S. ambassador to New Zealand and Samoa, tweeted:
Police have established a website and phone number (0800 115 019) for people seeking information on anyone missing in the attack.
This article has been updated to include the latest casualty toll and statements from Trump and the White House.
Rowaida Abdelaziz, Whitney Snyder, Carla Baranauckas and Liza Hearon contributed to this report.
Related
Before You Go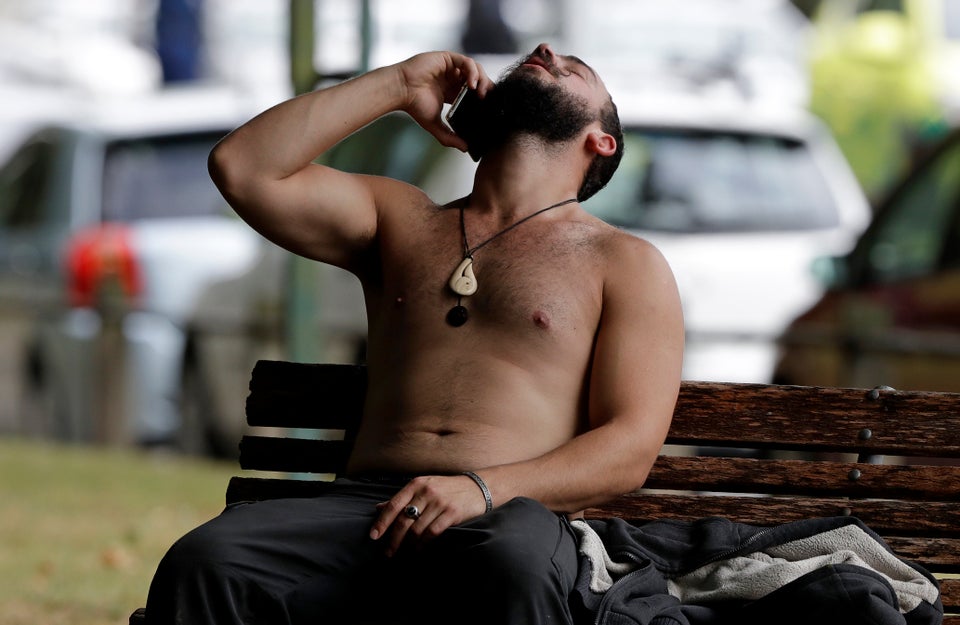 New Zealand Mass Shootings
Popular in the Community