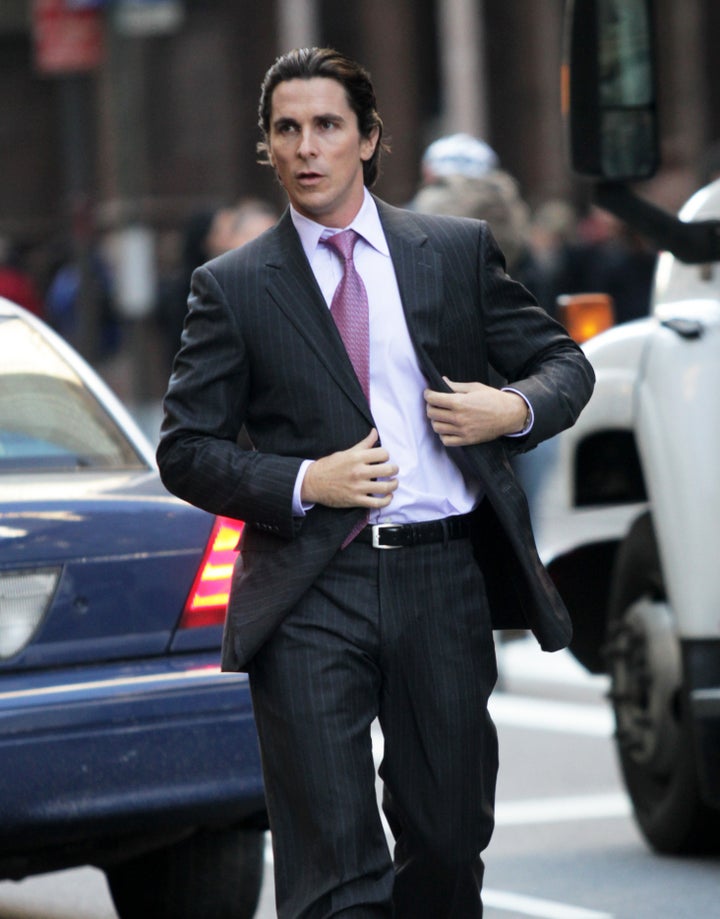 Christian Bale is hanging up his cape.
The man who took the Caped Crusader to new heights says that with the epic, multi-continental "Dark Knight Rises" shoot all done and dusted, what will be his and Christopher Nolan's third time handling Batman will also be their last.
"I wrapped a few days ago so that will be the last time I'm taking that cowl [Batman hood] off," the Oscar-winner told the Philippine Daily Inquirer. "I believe that the whole production wrapped yesterday, so it's all done. Everything's finished. It's me and Chris - that will be the end of that Batman era."
The era began in 2005, with the sorely-needed franchise reboot, "Batman Begins." That was well reviewed and financially successful, with a $372 million worldwide take, but truly was just an appetizer for 2008's "The Dark Knight," which featured an Oscar-winning performance from Heath Ledger and earned over $1 billion around the globe.
The Nolan-Bale iteration of the series will go out with a bang, adding stars Anne Hathaway, Joseph Gordon-Levitt and Tom Hardy to a cast that also returns Gary Oldman, Michael Caine and Morgan Freeman. Nolan recently hinted towards his and Bale's conclusion when he revealed that "The Dark Knight Rises," "is all about finishing Batman and Bruce Wayne's story," and takes place eight years after "The Dark Knight." The film will feature an older and more physically challenged Batman, which will cause serious problems when it comes to facing off against the Tom Hardy-portrayed villain, Bane.
Bale's statements add a certainty to a finish he seemed more tentative about this time last year, when he told E! Online, "The thing is that this will be, I believe, unless Chris says different, this will be the last time I'm playing Batman."
Popular in the Community