According to the monitor, the Christian fighter, a member of the minority Assyrian community, found the jihadist in the local village of Tal Shamiram.

"He took him prisoner and when he found out he was a member of [the Islamic State], the Assyrian fighter beheaded him in revenge for abuses committed by the group in the region," Observatory chief Rami Abdel Rahman said.
On Saturday, Islamic State fighters launched an assault on the largely Kurdish city of Hasakah in response.
Control of Hasakah, the capital city of the province of the same name, is split between Kurdish forces and the regime of Syrian President Bashar Assad.
Before You Go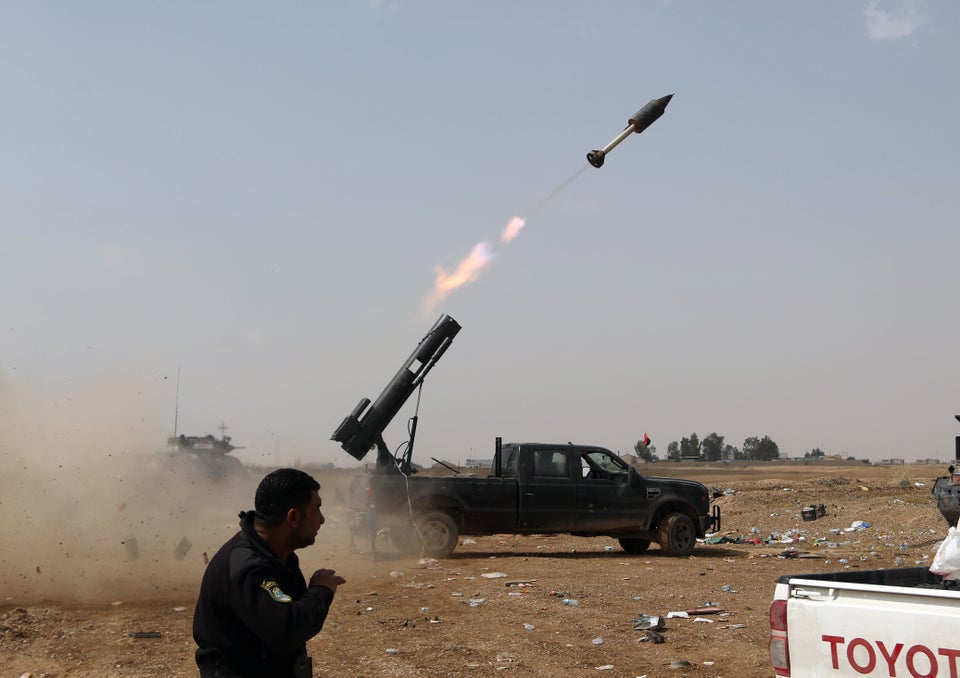 Fighting In Iraq
Popular in the Community