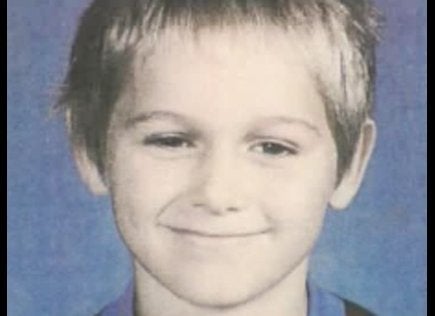 A judge has apparently issued a gag order in the case of Christian Choate's alleged murder, as a press conference on the case was cancelled Thursday afternoon.
The Indiana Department of Child Services had been planning on speaking to the media about the case, but they were ushered into the chambers of Lake County, Indiana Judge Diane Boswell, where they met with several attorneys involved in the case.
The Northwest Indiana Times reports that the judge issued an order that "prevents officials from discussing anything relating to Christian's death or the pending criminal case against his father and stepmother."
Riley Choate, his father, and Kimberly Kubina, his stepmother, face charges of murder, battery, neglect of a dependent, confinement, obstruction of justice, moving a body from a death scene and failure to notify authorities of a dead body. They have pleaded not guilty to all the charges, the Post-Tribune reports.
Authorities allege that Christian spent most of the last year of his life locked in a dog cage, with little food and drink and rarely allowed to leave. He also allegedly suffered savage beatings at the hands of his father. One such beating, on a night in April of 2009, left him unconscious, investigators say; his father allegedly took his limp body and locked it back in the cage. The next morning, his sister Christina found him dead.
Last week, DCS revealed that Christian had written a series of letters while locked in the cage, saying that he "wanted to die" and responding to prompts from his stepmother like "Why do you want to play with your peter?" and "Why do you still want to see your mom?"
Allegations of abuse against Choate and Kubina date back as early as 1999, according to DCS documents.
Popular in the Community