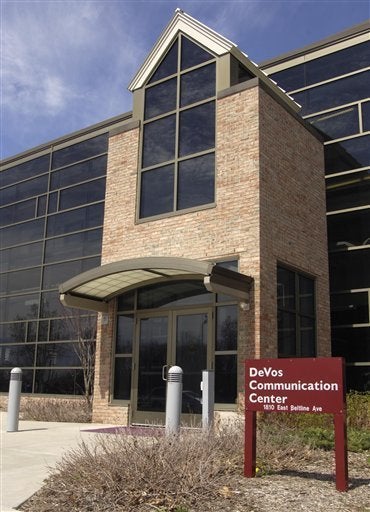 When Bob and Sandra Bowden were scouting colleges for their daughter Jennifer in the 1980s, they found that the pickings were slim. "My husband and I were looking for a Christian college with a studio art program, and it was like looking for a needle in a haystack," Ms. Bowden recalled. The couple wanted a church-affiliated college -- "because we have a Christian home," they said -- although the studio art program was their daughter's choice. Although the options that fulfilled both requirements were limited, the family eventually chose Calvin College in Grand Rapids, Mich.
Since the 1980s, however, the situation has changed dramatically. A fifth of the 105 members of the U.S. Council for Christian Colleges and Universities now have studio art degree programs -- double the number on offer in the 1990s. One of the reasons for this increase is the 70-percent growth in enrollment at Christian institutions since 1990, outstripping the 15- to 20-percent jump in other parts of the university sector. As with the Bowden family, there is evidence that parents are encouraging their children to attend Christian colleges, while students themselves are choosing to study art in increasing numbers. The surge in enrollment has left church-based institutions engaged in a delicate balancing act: training young artists -- with all that that traditionally entails in terms of the freedom to challenge any and all authority -- in an environment that puts religion above all else.
So are their programs comparable to those offered by secular institutions? One obvious difference is the attitude to the use of models in life-drawing classes. "Calvin College doesn't use nude models," said David Diephouse, chairman of the institution's art department. It is a touchy subject. By omitting traditional life drawing, some argue that Christian college students are missing out on a central tenet of traditional art training.
There are also differences in the criteria for hiring faculty. At church-based institutions, most, if not all, of the teaching staff have a Christian background, and some schools require academics to adhere to specific religious beliefs and ethical standards outside work. For instance, Biola University in California is an evangelical institution that requires prospective staff and faculty to attest on their job applications that they hold to the prophecies of "premillennial dispensationalism," an interpretation of certain books in the Old and New Testaments that suggests how the world will end. Employees of Wheaton College in Illinois must sign a statement agreeing to eschew "sexual relations outside the bounds of marriage between a man and woman."
Another key difference between Christian and secular art training are the school critiques. As Jim Zingarelli, chair of the art department at Gordon College in Massachusetts, said, "We are always asking, 'How does your Christian faith inform your work? Are you debasing or speaking of the beauty of the human form?'" Paintings of nudes may or may not be acceptable, but the art has to be religiously correct. Whether a burgeoning cohort of students at these institutions will push for greater artistic freedom remains to be seen.
Popular in the Community