Flood survivors in Baton Rouge were sure happy to meat this couple.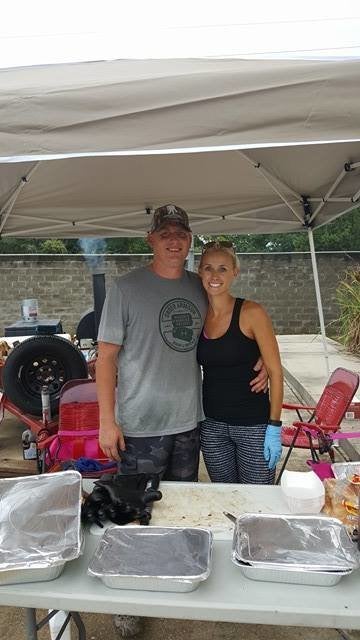 "I love the Lord, my family, helping others and barbecuing," Christian, 35, told The Huffington Post.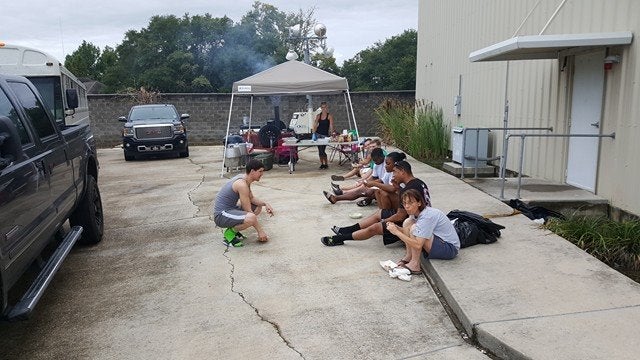 Dornhorst and his wife, who live across the Mississippi River from Baton Rouge, then went to a local Sam's Club and bought their first round of supplies. He spent $850 buying chicken thighs, sausage, hotdogs and brisket, Dornhorst told HuffPost. The couple then seasoned the meat, hitched a smoker onto their truck and eventually ended up at Celtic Media Centre, which is being used as a shelter for people who were evacuated and displaced due to the floods.
When you hand someone a serving tray of food, it's like handing them a hug, smile and handshake all at once.

Christian Dornhorst
The Washington Post reports that Dornhorst served food all day Monday, cooking the chicken and sausage on small grills as 108 pounds of brisket sat in the smoker until 7 p.m.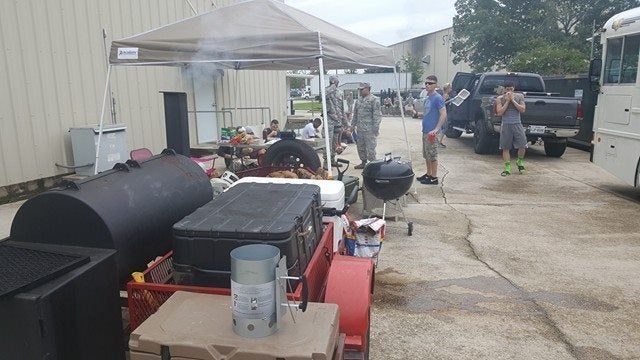 "[Barbecue] brings people together. It gives you time to talk, the smell fills the air," Dornhorst told HuffPost. "It's a way to show everyone you are cooking for how much you care about them and how much they mean to you."
The brisket was gone 20 minutes after it was ready.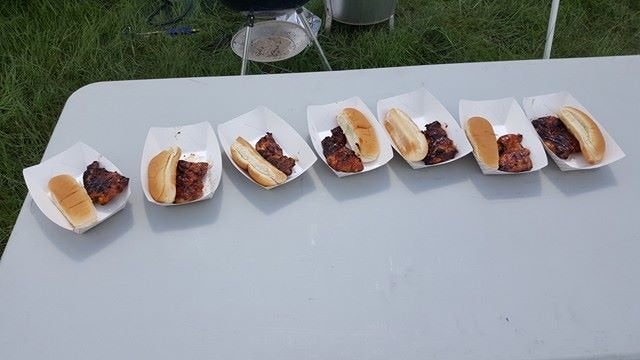 "When you hand someone a serving tray of food, it's like handing them a hug, a smile and handshake all at once," he told HuffPost. "It's a way to say, 'I've been there before,' and 'We're gonna make it through this' without saying a word."
The next day, Dornhorst, who is an Army veteran, and Amanda returned to the Media Centre with an additional $990 worth of grub to serve to Army and Air Force personnel and police officers who were at the shelter for disaster relief purposes.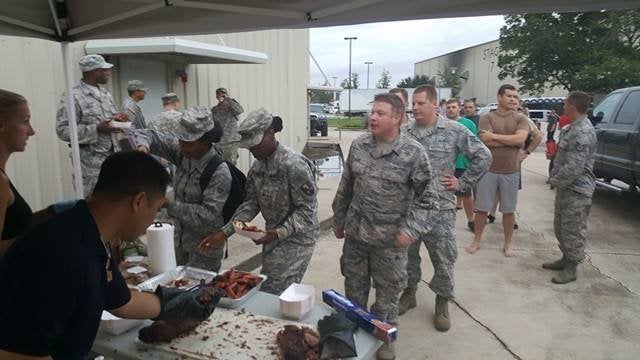 Dornhorst told HuffPost that his employer has offered to reimburse him for the money he spent helping those affected by the natural disaster.
He also noted that he wasn't alone in his efforts and that other volunteers bearing food like chicken soup and jambalaya were at the shelter as well.
"I didn't do this to draw attention to myself," he said. "I have already received more than is warranted for this small gesture."
REAL LIFE. REAL NEWS. REAL VOICES.
Help us tell more of the stories that matter from voices that too often remain unheard.
BEFORE YOU GO
PHOTO GALLERY
Deadly Louisiana Flooding Photos