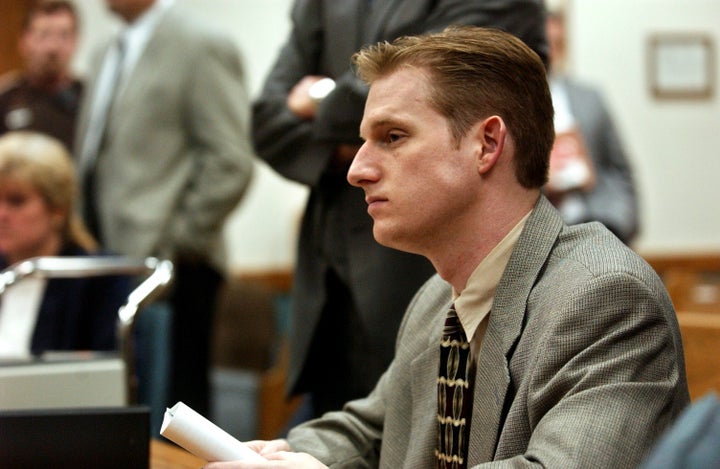 A death row inmate in Oregon is campaigning to be allowed to donate his organs after he is executed.
During his trial, Longo denied the charges against him, but last month he admitted his guilt in a letter to the New York Times.
In the letter, Longo said:
I don't expect to leave this prison alive. I am seeking nothing but the right to determine what happens to my body once the state has carried out its sentence.

If I donated all of my organs today, I could clear nearly 1 percent of my state's organ waiting list. I am 37 years old and healthy; throwing my organs away after I am executed is nothing but a waste.
Though there is no law against prisoners donating their organs, the issue at hand, according to Fox 12 Oregon, is that executions in the state are carried out using a three-drug lethal injection process that destroys organs. Longo wants Oregon to turn to a one-drug solution so his organs can be saved and used for others.
While there are those arguing both for and against Longo's plan, the Oregon Department of corrections appears to have made up its mind.
According to Oregon's KPTV, Prison officials don't want inmates to think that they might be able to sell their body parts for cash. The Department of Corrections also told MSNBC they are not going to negotiate with a death row inmate about their appeals because such a proposal has been denounced as "morally reprehensible" by organ donation officials and medical ethicists.
Longo, who now says that he believes the death sentence is just, claims that donating his organs would allow him to do some good. Whether the public and the authorities agree with him however, remains to be seen.
Popular in the Community