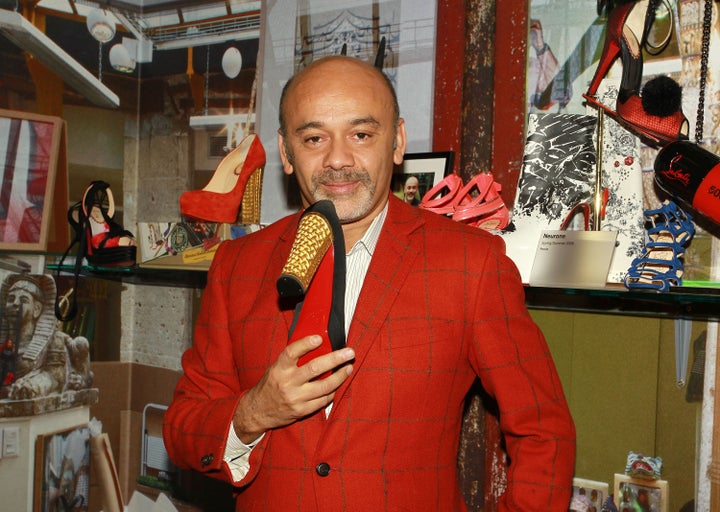 Look out, all you red sole lovers: you're about to get an extra dose of Louboutin in your life.
According to WWD, Christian Louboutin Beauté will include "multiple, unspecified classifications," meaning anything from lipstick and eyeshadow to nail polish. No matter what the product, we're guessing Louboutin's signature red, the defining hue of his brand, will pop up throughout the collection.
As for the feel of the new collection, expect sexy and strong, just like the stilettos. "Beauty products also have to do with empowering women," Louboutin told WWD, as he strives for his footwear to do.
But despite his jam-packed schedule, beauty would seem to be the next step. Wildly popular designers such as Tom Ford and Marc Jacobs, whose names carry strong customer appeal, have both ventured into the beauty sector in the past year.
We're guessing beauty products emblazoned with the Christian Louboutin name will sell like gangbusters. What girl wouldn't want a bit of Louboutin red for her lips?
Related