Eric Reid, a Christian athlete with the San Francisco 49ers, is calling out the hypocrisy of Christians who have denounced NFL players for protesting police brutality and systemic racism.
Reid, one of the first to join his then-teammate Colin Kaepernick in kneeling during the national anthem last year, cited the Bible to make his point.
"I do see some hypocrisy with the people that call themselves Christians," Reid, 25, told The Associated Press in an interview released Monday. "If you know Jesus, he went into the house of God and turned over the tables and was angry and said they made the house of God into a marketplace so I would say this is something that He would do."
Reid was referring to a story that appears in multiple books of the New Testament. The passages tell of Christ entering the Temple in Jerusalem and driving out the merchants and money changers. In the Gospel of John, he's described as fashioning a "whip of cords" to drive out the animals in the Temple, and turning over the money changers' tables.
It's one of the few passages in the Gospels where Jesus demonstrates righteous anger and fury. Christians have varying interpretations of the passage, but many take it as an act of social protest ― a revolutionary warning against those who would take advantage of the poor and oppressed.
Reid said that his faith moved him to take a knee during the national anthem to protest police killings of unarmed black Americans.
"The Bible talks very explicitly in Proverbs about being the voice of the voiceless and speaking up for the vulnerable," Reid told GQ in a feature on Kaepernick published this week. "Another verse is: 'Faith without works is dead.' I guess selfishly I'm trying to get to heaven."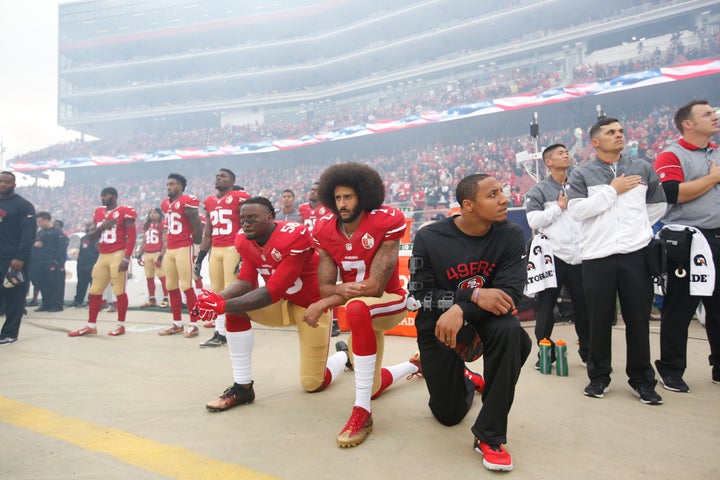 Reid had previously told the AP that faith is "the foundation of why we started doing this." Kaepernick, for his part, has spoken at length about the role faith plays in his life. Religion and political advocacy are not mutually exclusive: It's possible for a devout Christian to see Jesus not only as a spiritual savior and a healer, but also as a great liberator who came to earth to proclaim good news to the poor and set the captive free.
But Benjamin Watson, a player for the Baltimore Ravens who has been standing during the anthem, told the AP that the athletes involved in the movement aren't traitors. They just "want this country to be better on some things."
"We talk about what Jesus would do. Let's think about that," he said. "If you listen or think about the subject matter that players and people are concerned about, you could not as someone who reads Scripture turn a blind eye to it."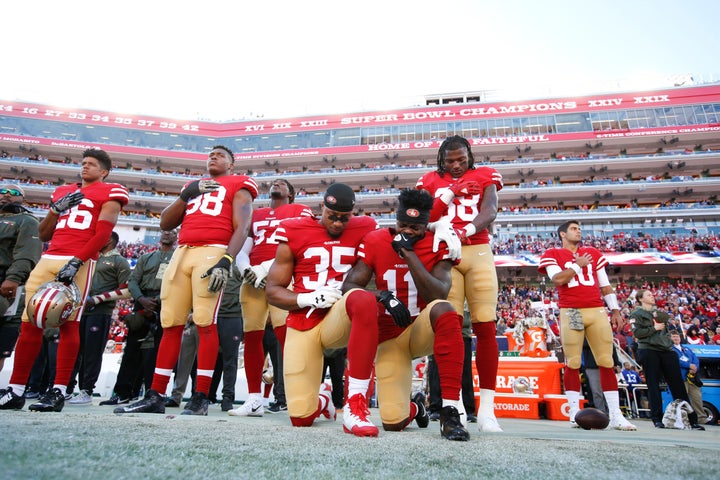 Over Veterans Day weekend, Reid was one of three NFL players who took a knee during the national anthem before a 49ers game. He said his faith continues to drive him today.
"We have to speak up for those who can't do it for themselves," Reid said. "I feel like the past year before we started protesting, the Lord has prepped me for this moment."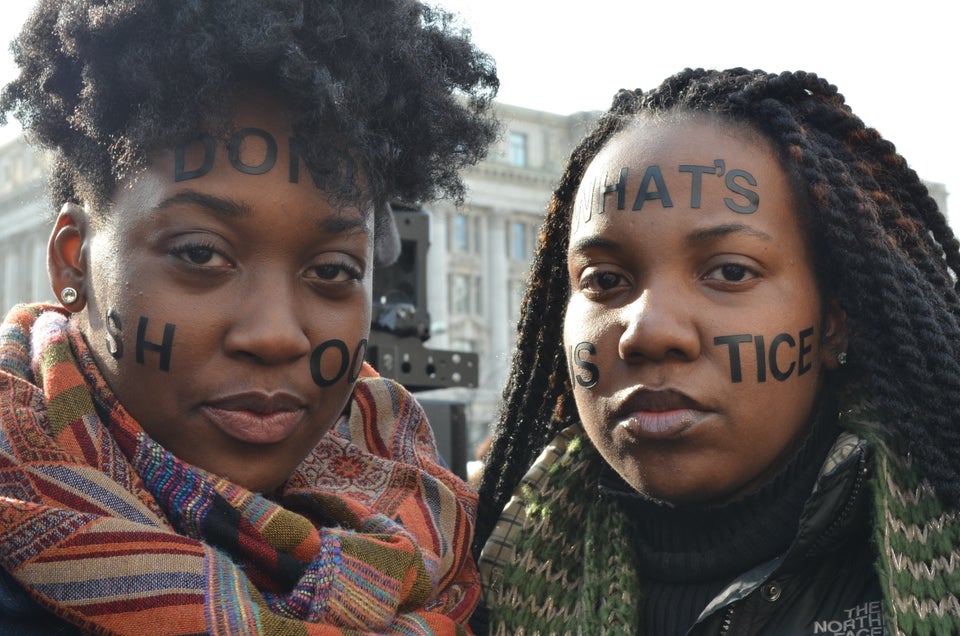 "Black Lives Matter" March