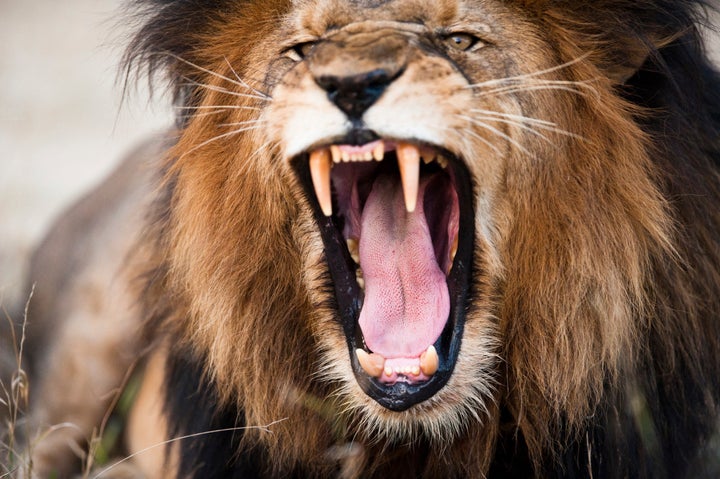 UPDATE: March 11 -- Park officials in South Africa are disputing media reports that a self-styled Christian prophet charged at lions in Kruger National Park.
The Daily Post reported on Sunday that the prophet, identified as Alec Ndiwane, believed that God would intervene if he challenged the animals to a fight. The Post suggested that Ndiwane escaped the encounter with an injury to his rear end. 
But according to Africa Check, a website that fact-checks claims made in African media, the incident may have never taken place. Kruger National Park spokesman William Mabasa called the story a hoax.
"The Kruger National Park is not aware of any such incident taking place anywhere in the park. It would have been reported to us if any of our rangers had taken part in this incident as reported," Mabasa told Africa Check.
A self-styled Christian prophet reportedly tried to prove himself by charging lions at Kruger National Park in South Africa, under the belief that God would intervene. 
Instead of being prevented from attacking Alec Ndiwane, one of the lions tore a piece out of his rear end. 
Ndiwane is expected to recover. 
According to South Africa's Daily Post newspaper, Ndiwane and members of his church were recently driving by a pack of lions eating an impala. Ndiwane went into a trance, began speaking in tongues, jumped out of the vehicle and ran towards the pack.
Ndiwane quickly high-tailed it back to the vehicle, but before he could reach safety, one of the lions swatted at him with a clawed paw and slashed his butt.
"I do not know what came over me," Ndiwane told the Daily Post. "I thought the Lord wanted to use me to show his power over animals. Is it not we were given dominion over all creatures of the earth."
The newspaper reported that Ndiwane feared he would lose his left buttock, but emergency surgery saved his rear end. 
Calling all HuffPost superfans!
Sign up for membership to become a founding member and help shape HuffPost's next chapter
BEFORE YOU GO