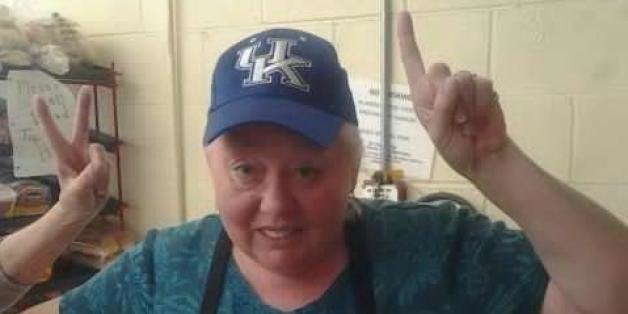 Some say faith can move mountains. According to one North Carolina restaurant owner, it can help pay the bills, too.
Dana Parris, owner of Gaston County's Just Cookin diner, says her restaurant's languishing bottom line has tripled ever since she stopped charging her customers a set price -- instead asking them to simply pay what they think the meal is worth.
Parris said the unconventional business plan was her way of putting God in control.
"According to Business 101, this makes no sense," the 52-year-old told the Huffington Post. "But when I finally said 'Yes' to God, there have been blessings around every corner."
Parris managed a fast food restaurant before opening a restaurant in the small town of Dallas two years ago. The chef poured her heart and soul into the diner, glad that she finally had a place where she could serve up her home-cooked favorites.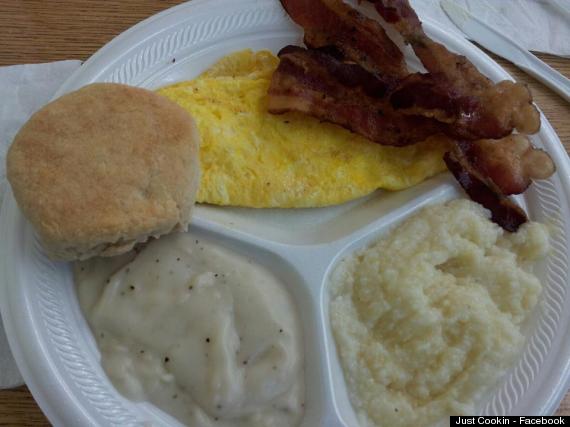 She has a few regulars, but became anxious as sales started slowing down over the summer. She worried about the problem constantly and asked God to help her out.
When God finally spoke to her, it wasn't the answer Parris was expecting.
"God just said, 'Why don't you just let me do it?'" Parris remembered. "It's easy to talk the talk, but I'd given God control of everything except the cash register."
Parris said she struggled over the decision for some time before going ahead with a "name your price" plan. The promotion was supposed to last one week. After her revenue tripled, she said she's going to continue taking this leap of faith.
Most customers are still paying the full price for her food. Some generous souls have paid extra, while others have offered to cover strangers' meals.
"Everyone's getting in the spirit and it's been amazing," Parris said.
Her new pricing plan has attracted a fair share of critics who complain that she's using religion to promote her business.
Another North Carolina restaurant, Mary's Gourmet Diner, tried instituting a "prayer discount" for customers who prayed before eating their meals. The diner's owner Mary Haglund dropped the discount after receiving a complaint from Wisconsin-based Freedom From Religion Foundation. The atheist organization's lawyers said that the manager's discount discriminated against non-believers.
Parris has no qualms about admitting that she runs a "God-filled" business. She has a prayer and praise book in the store, where customers can write down prayer requests. And she gives everyone a "God bless you" before they walk out of her doors.
Jerry Scruggs, a regular at breakfast, says he's worried people will take advantage of Parris' generosity. But he admires the owner's bravery.
"I think it's great to see someone test their faith, putting everything on the line, showing a little bit of trust," Scruggs told the Gaston Gazette.
More than the uptick in revenue, putting God in control has given Parris an overwhelming sense of peace.
"This is not courage," Parris said. "This is just faith."
Before You Go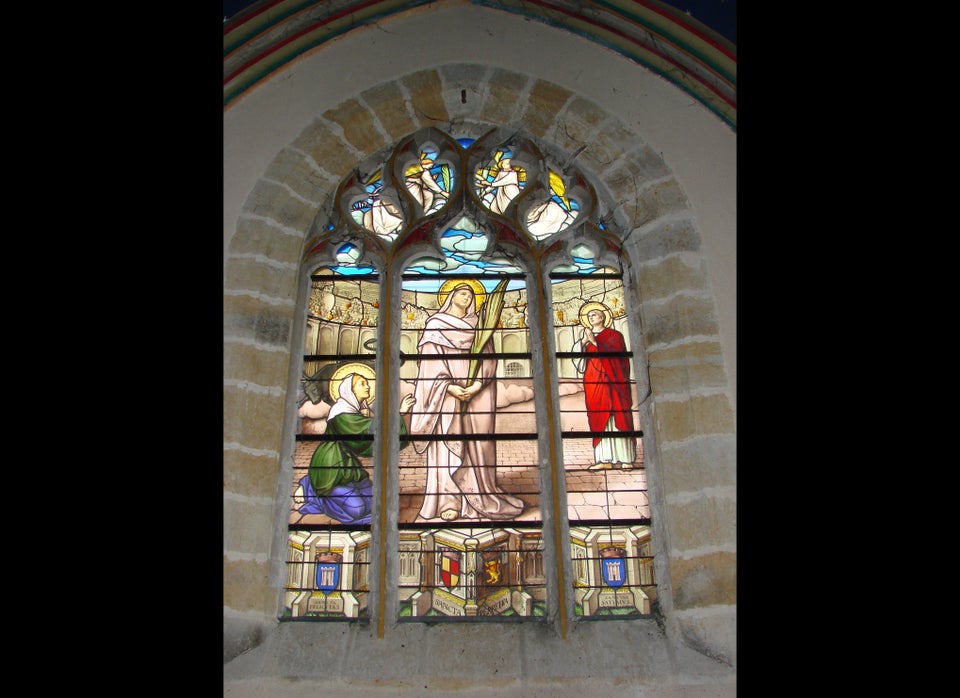 Christian Women You Should Know