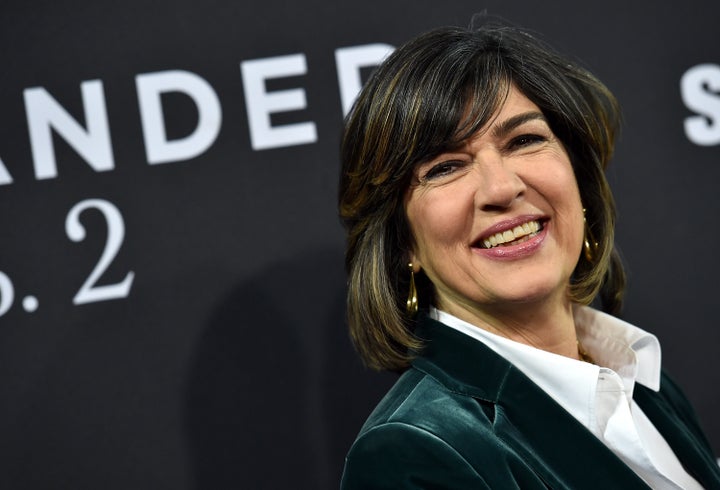 PBS has announced a replacement program for Charlie Rose's eponymous interview show.
The public broadcaster announced Monday evening that the time slot would be filled by broadcasts of Christiane Amanpour's current affairs program, "Amanpour," which currently airs on CNN International. The show "will be presented on an interim basis" nationwide beginning Dec. 4 and will continue to air on CNN.
"Christiane Amanpour is a fearless and uncompromising journalist," Neal Shapiro, president of New York's PBS affiliate, said in a statement. "We are pleased to welcome her to the PBS system and are gratified to offer this thorough and responsible news program to viewers nationwide."
The network said it is still working on plans for a second public affairs program to follow Amanpour's slot.
News of the interim programming comes just two weeks after Rose's longtime show, "Charlie Rose," was canceled by PBS after multiple women accused him of sexual harassment. CBS also fired the host from his duties at the network's show "This Morning."
The scandal began after eight women told The Washington Post that Rose allegedly made unwanted sexual advances toward them, including groping them and making lewd phone calls between the 1990s and 2011. More women, including a reporter at HuffPost, came forward to detail Rose's tactics of intimidation and harassment after the report was published.
Rose issued a statement last month apologizing for some of his actions, but said he did "not believe that all of these allegations are accurate."
"It is essential that these women know I hear them and that I deeply apologize for my inappropriate behavior. I am greatly embarrassed," Rose wrote in a statement posted to Twitter. "I have behaved insensitively at times, and I accept responsibility for that, though I do not believe that all of these allegations are accurate. I always felt that I was pursuing shared feelings, even though I now realize I was mistaken."
Calling all HuffPost superfans!
Sign up for membership to become a founding member and help shape HuffPost's next chapter