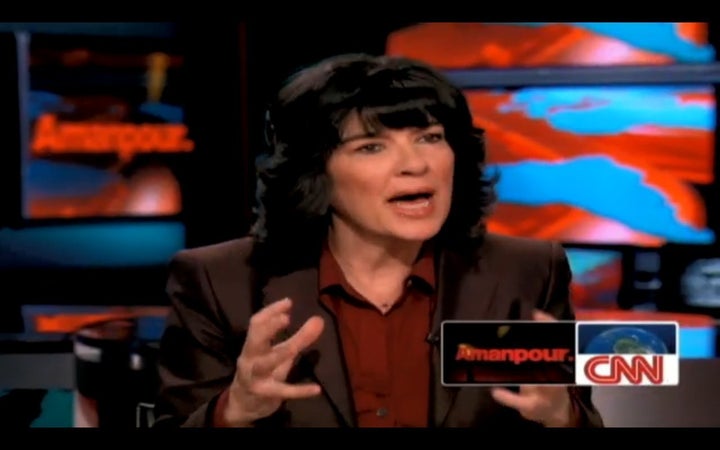 Christiane Amanpour has been offered the job hosting ABC News' "This Week," FishbowlDC reports.
Amanpour is said to have told her CNN colleagues about the offer, and is said to be "50-50" on whether she would accept it.
It was reported earlier this month that ABC was considering Amanpour for the Sunday morning job, vacated when George Stephanopoulos joined "Good Morning America."
Amanpour is one of the external candidates ABC considered for the job; internally, Jake Tapper and Terry Moran have been among the names considered for the position.
FishBowlDC reports that Amanpour would make "This Week" more internationally-focused and less about domestic politics; she is also said to want to remain based in NY as opposed to Washington, where "This Week" is currently produced, and to travel for the show as appropriate.
If she accepts, Amanpour will be the only female hosting a network Sunday morning public affairs show; Candy Crowley recently became anchor at CNN's "State of the Union."
Amanpour currently hosts a daily show on CNN International and a Sunday global affairs program, "Amanpour," on CNN.
Popular in the Community