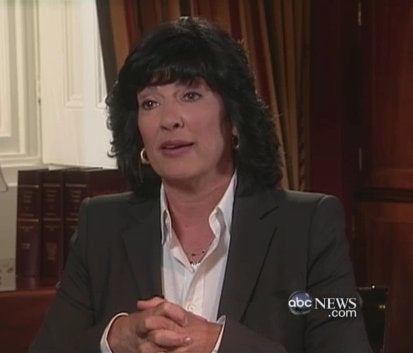 UPDATE, 8/3: ABC has responded to Tom Shales' attack on Christiane Amanpour. A spokesman for the network spoke to Salon Tuesday, calling Shales' claim that Amanpour was honoring the Taliban "utterly fabricated." The spokesman said that Amanpour took the language for her "In Memoriam" segment from the church service she attends every weekend.
ORIGINAL POST:
Christiane Amanpour's hotly anticipated debut as host of ABC's "This Week" got mixed reviews from television critics.
The most negative review came from Tom Shales of The Washington Post. Shales had previously savaged ABC's choice of Amanpour when it was announced in March, and his review on Monday suggested that he has not changed his mind about her suitability for the Sunday morning role.
Shales wrote that Amanpour "proved that she's miscast" for the job, "her highly touted global orientation coming across as inappropriate and contrived on a broadcast that for three decades has dealt primarily with domestic politics, policies and culture." He even suggested that she was honoring the Taliban when she paid tribute to "all of those who died in war" in the previous week, and not just to American soldiers. "Did she mean to suggest that our mourning extend to members of the Taliban?" he wrote.
Also skeptical was Aaron Barnhart, critic for the Kansas City Star, who appeared on "Reliable Sources" shortly after the "This Week" broadcast had ended. He said that, while Amanpour's interviews--with Speaker of the House Nancy Pelosi and Defense Secretary Robert Gates--were fine, the roundtable discussion that followed was not as assured. "She seemed a little less ready for the new environment she was thrown into there," he told host Howard Kurtz.
Mediaite's Glynnis MacNicol wondered what all the fuss was about. "Other than her presence it was difficult to find anything else about the show that was different," she wrote. "In fact it was hard not to get the sense that Amanpour was merely filling in for [Jake] Tapper," who filled in as interim-host of "This Week" before Amanpour's debut.
Elsewhere, reviews were more positive. The New York Times' Alessandra Stanley wrote that Amanpour was a "noticeable, and even striking, change" from past Sunday news show hosts, because she was "more direct and challenging" than her counterparts, such as NBC's David Gregory. While Shales blasted Amanpour's lack of Washington experience, Stanley said it could prove an asset, because America "is sick of its elected officials" and will like someone who approaches them from an outsider perspective.
The Los Angeles Times' Robert Lloyd was also positive about Amanpour's debut. While he said that Amanpour "did not exactly break down the walls" in her interviews with Pelosi and Gates, he did write that he saw "something fresh about her. She's a star, but naturally or tactically, not an insider."
How do you think Amanpour did? Judge for yourself by watching the clips below:
Christiane Amanpour interviews Nancy Pelosi:
Christiane Amanpour interviews Robert Gates (Part 1):
Christiane Amanpour interviews Robert Gates (Part 2):
"This Week" Roundtable:
Popular in the Community