Christiane Amanpour and Wolf Blitzer had a tense moment on CNN Monday as the two journalists sparred over how to portray the facts of the political situation in Ukraine.
Blitzer was concluding a segment with Amanpour and guest Stephen Cohen, who blamed Ukraine violence on a "right-wing nationalist movement."
Blitzer set Amanpour off when he told viewers, "You heard Vitaly Churkin, the Russian ambassador to the U.N. Security Council, saying earlier today that at fault for all of this are what he called fascists and anti-Semites in Ukraine right now ..."
"You know, you've got to be really careful by putting that across as a fact," Amanpour said.
"That's what Vitaly Churkin said," Blitzer replied.
"He may have done," Amanpour said. "Are you telling me, are you saying that the entire pro-European ..."
"Of course not," Blitzer defended, explaining that he was presenting what Churkin had said.
"Right, and we have to be very careful," Amanpour cautioned.
Blitzer tried to interject, offering to play Churkin's comments again.
"I heard it," Amanpour said. "We just as a network have to be really careful not to lump the entire pro-European Ukrainians into, which some may well be, nationalistic and extremist" groups.
"We're not, I'm not," Blitzer insisted.
CORRECTION: The guest in the interview was Stephen F. Cohen, a professor at NYU and Princeton. He is not a scholar at the Brookings Institution, as the article originally stated.
Before You Go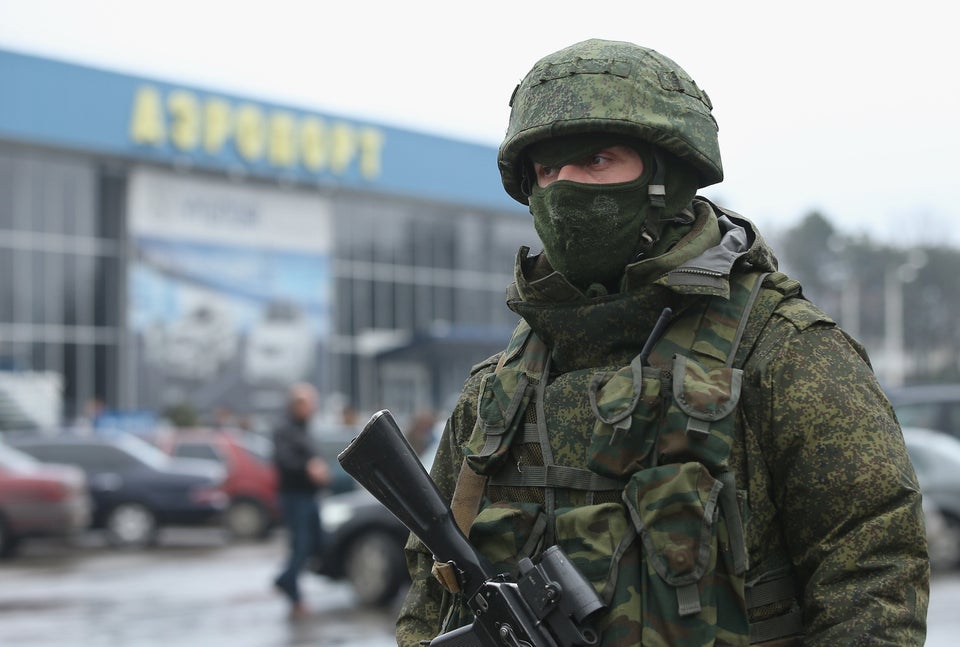 Ukraine Demonstrations In The Crimea Region
Popular in the Community