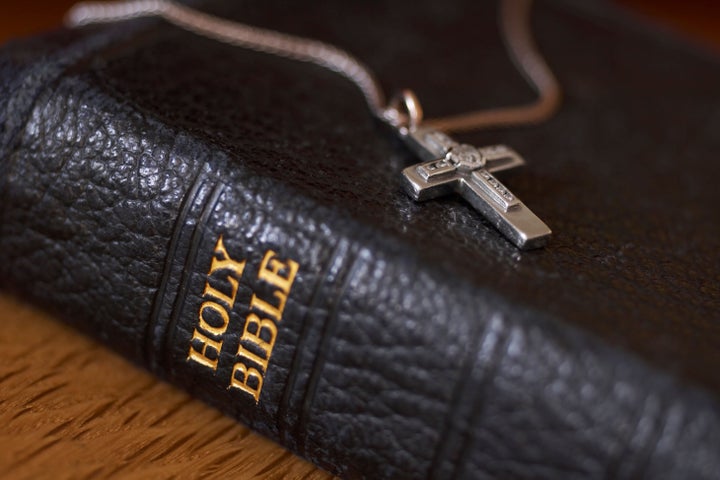 The antebellum preacher was the greatest single factor in determining the destiny of the enslaved community. - Howard Thurman
"The blues help you get out of the bed in the morning. You get up knowing you ain't alone. There's something else in the world...this be an empty world without the Blues. I take that emptiness and try to fill it up with something." - "Ma Rainey's Black Bottom" by August Wilson
The Blues aesthetic described by August Wilson's character, Ma Rainey, symbolizes the spiritual impulse vibrating through my life. The creative lens of the African American Church colored my spiritual worldview. I have witnessed the western divisions of sacred and secular under the weight of the "Blues and Gospel" motif of the African American Church experience. "I take that emptiness and try to fill it up with the" eternal virtues rooted in Christ. The sounds of John Coltrane's saxophone, James Baldwin's prose, Zora Neale Hurston's "folk-ways", Fannie Lou Hamer's grassroots prophetic political rhetoric, Martin Luther King Jr.'s democratic Christian witness, Howard Thurman's southern inspired spiritual mysticism, the urban-blues centered post-modern beats of J. Dilla and Madlib and the poetic honey dipped voice of Jill Scott are the chords composing the song of my spiritual journey.
My father and mother are children of the south and products of the rich religious heritage of the African American Church. Dr. Otis Moss, Jr., my father, mentor and pastor, is Pastor Emeritus of the Olivet Institutional Baptist Church in Cleveland, OH. Growing up, Olivet resonated with a unique ecumenical community in the Baptist tradition but not bound by Baptist parochial restraints, southern patterns of rhythmic speech and prophetic Christian witness drawn from the Old Testament prophets. Having two parents as veterans of the civil rights movement created a theological synergy of love and liberation. This cultural and religious narrative cultivated my spiritual formation and theological understanding.
The Christ of the prophetic wing of the Black Church stands as a Savior and liberator rooted in love and healing. Liberation, revolution or social justice is nothing but empty rhetoric if love is not added to the equation.
The progressive wing of America shudders at the idea of engaging a concept that cannot be empirically defined. The conservative community abandons the challenge of love because of theological implications. Simultaneously the theme of love has been jettisoned from prophetic doctrine in favor of edicts, with little or no flexibility.# I believe the African American Church has bumped against this idea more frequently because of her unique history; politically forced to experience America from the underside and engage the love ethic of Christ as a community scorned by a society claiming democratic ideals.
This may sound strange, but the cultural motif of Jazz and the theological weight of Jesus' love ethic anchor my spirituality. My cultural theology illuminates my view of the church - a dynamic living organism empowered by the Holy Spirit.
The African American Church combines the Africanized faith of my ancestors with the democratic optimism demonstrated by the folk philosophy of the Jazz aesthetic. This new democratic aesthetic brought forth by Jazz, was born in the crucible of southern pain and frontier optimism, nurtured by the "informed church's call and response"' and the democratic ideals of Jazz music.
The cultural motif of Jazz and the Spiritual weight of love illuminate my view of the church -- a dynamic living organism empowered by the Holy Spirit.
I did not realize I was Baptist until college. My home church was ecumenical. I thought most if not all Black people shared a single narrative of faith, but different liturgical tastes. Interfaith days at Olivet Institutional Baptist Church included our Jewish and Muslim sisters and brothers sharing the pulpit with guest Christian ministers from the UMC, AME, AME Zion, Church of God, Church of God in Christ, UCC, ABC, Anglican, Reformed, and Catholic traditions to collectively work on community development and anti violence programs.
I witnessed different styles of preaching and worship, but heard a commonality of service, justice and compassion from all our guests. As a child, I thought the "White Church" was the different denomination because worship with my European brothers was radically different from my ecumenical partners in the Black Church tradition. In college, I realized growing up in an ecumenical Black Church was not the norm. Those on the "left" and those on the "right" made strong lines of demarcation. Students in predominantly White denominations were "joked on" for not being "Black enough" and students in Black denominations were teased for lacking "substance and couth." I witnessed these denominational wars and wondered how could descendents of enslaved Africans be involved in an argument about European Protestant history?
I believe denominations represent history and culture; when history and culture are married, history and Divine activity merge. This question of culture and history is different for people of African descent since the historical side of most mainline denominations is a fractured story of tears, triumph and forced inclusion. There is a sense of living in two worlds; one cast by the mold of protestant and Reformed history and the other shaped in the kiln of forced labor and creolization. I have been forced to confront this dichotomy, first in the Baptist tradition and now within the United Church of Christ as a Baptist/UCC minister. I truly embody the "Duboisian" ideal of a warring soul denominationally. How does one merge heritage and history, keep a distinctive tradition, celebrate a powerful history and validate a Creole liturgy and theology? I use the term Creole because it accurately reflects the "gumbo ingredient flavor" of African American religious life. We are not "pure Africans" nor are we European, but we are an amalgamation of rich traditions, and narratives shaped and formed in a kettle of Africanity. This is the challenge of all people of faith whose tradition transformed Protestant patterns of worship. We are a part of the United Church of Christ, yet, set apart, following a trajectory, ethos, and theological lens seasoned with the antebellum salt of abolition and captivity. This is also the great strength of the United Church of Christ. We are one of the few denominations honest about our creolization. Our merger of four distinct traditions and noble commitment of freedom through the American Missionary Association for people of African descent is unheard of among our denominational cousins.
It is time for people kissed by nature's sun to claim being African and share our unique theology with brothers and sisters of European descent. Black faith is NOT about Gospel music; we have a unique theological narrative, a different systematic theology, a radical cosmology and prophetic preaching tradition that the entire world would be blessed to witness. To all brothers and sisters in predominantly white denominations you do not have to work to be accepted -- be who you are! To my brothers and sisters in the COGIC, AME, AMEZ, and every Baptist convention, embrace who you are and speak prophetically of our rich tradition, we have much to teach the world. We must be unashamed and unapologetic about our Christ, our Community and our Culture.
Calling all HuffPost superfans!
Sign up for membership to become a founding member and help shape HuffPost's next chapter