Although the North Carolina House of Representatives killed a bill Thursday that would have paved the way for establishing an official state religion, a new national HuffPost/YouGov poll finds widespread support for doing so.
The new survey finds that 34 percent of adults would favor establishing Christianity as the official state religion in their own state, while 47 percent would oppose doing so. Thirty-two percent said that they would favor a constitutional amendment making Christianity the official religion of the United States, with 52 percent saying they were opposed.
Although a large percentage of Americans said they would favor establishing a state religion, only 11 percent said they thought the U.S. Constitution allowed states to do so. Fifty-eight percent said they didn't think it was constitutional, and 31 percent said they were not sure.
The U.S. Supreme Court has ruled that the First Amendment, which (among other things) prohibits the government from establishing an official religion, also applies to the states.
Republicans were more likely than Democrats or independents to say that they would favor establishing Christianity as an official state religion, with 55 percent favoring it in their own state and 46 percent favoring a national constitutional amendment.
The relatively high level of support for establishing Christianity as a state religion may be reflective of dissatisfaction with the current balance of religion and politics. Respondents to the poll were more likely to say that the U.S. has gone too far in keeping religion and government separate than they were to say religion and government are too mixed, by a 37-29 percent margin. Only 17 percent said that the country has struck a good balance in terms of the separation of church and state.
The HuffPost/YouGov poll was conducted April 3-4 among 1,000 U.S. adults. The poll used a sample selected from YouGov's opt-in online panel to match the demographics and other characteristics of the adult U.S. population. Factors considered include age, race, gender, education, employment, income, marital status, number of children, voter registration, time and location of Internet access, interest in politics, religion and church attendance.
The Huffington Post has teamed up with YouGov to conduct daily opinion polls. You can learn more about this project and take part in YouGov's nationally representative opinion polling.
Before You Go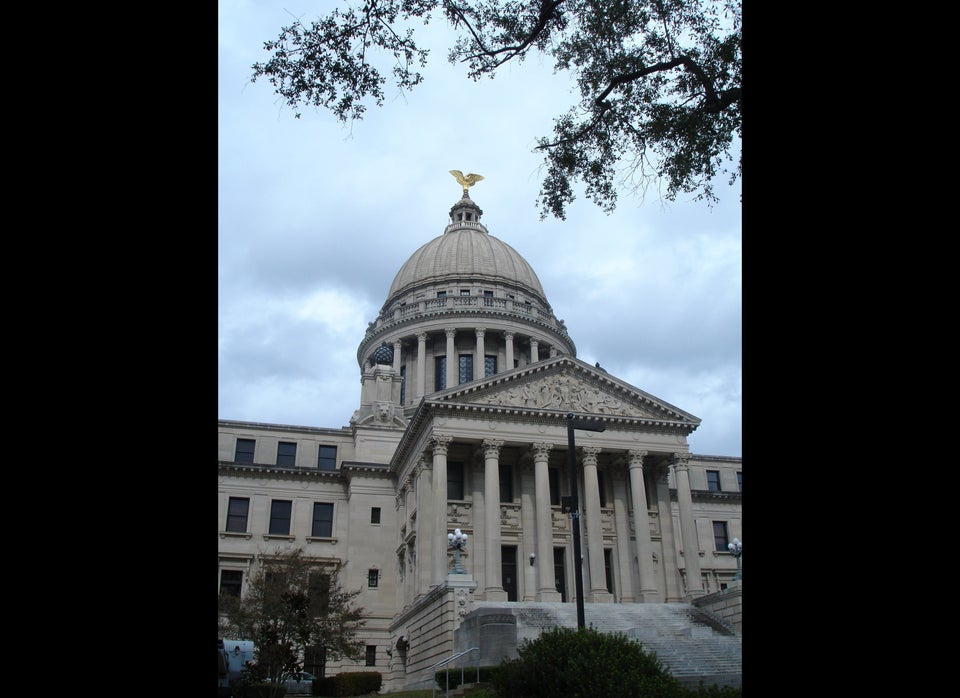 Top 10 Most and Least Religious States
Popular in the Community