Clergy and laypeople chimed in on social media Monday to express their dismay at border agents' decision to fire tear gas at hundreds of migrants ― including children ― as they attempted to forcefully breach a fence at the San Ysidro border crossing Sunday.
The wind carried fumes from several rounds of tear gas to people hundreds of feet away who were not attempting to enter the U.S., The Associated Press reported.
Homeland Security Secretary Kirstjen Nielsen defended her agency's use of tear gas, saying that the migrants threw "projectiles" at U.S. Customs and Border Protection officials.
The Department of Homeland Security "will not tolerate this type of lawlessness," Nielsen tweeted Sunday.
Photographs taken by Reuters photographer Kim Kyung-Hoon showed a Honduran mother desperately trying to drag two small children away as the tear gas spread. In another photo, one of the little girls, who is wearing only a T-shirt and diaper, weeps after running from the gas.
The photos and videos from the border sparked outrage among progressive Christian leaders and activists. Despite Trump's promise to protect Christians and their values, some suggested the president hasn't done a good job of defending the core Christian value of welcoming the stranger.
Christians on Twitter pointed to a Bible passage that has become a rallying cry for those morally opposed to the Trump administration's hard-line stances on immigration ― Matthew 25. In that chapter, Jesus teaches his followers that those who care for strangers and others in need will be welcomed into the kingdom of heaven.
The Rev. James Martin, a Jesuit priest and author, decried the myths that have led Americans to turn their backs on migrants who have come to the border seeking asylum.
"Remember what Jesus said about welcoming the stranger," Martin said in a video for the Catholic magazine America. "He did not say welcome them when they had the right papers. He did not say welcome them when there was zero risk. He did not say welcome them when you could afford it. Jesus said, welcome them."
Watch Rev. James Martin's video about asylum seekers below.
The migrants involved in Sunday's incident were a fraction of a caravan of more than 5,000 that is currently stuck in limbo in Tijuana. The migrants come from Central American countries and are mostly fleeing gang violence and poverty in their hometowns.
Read on to see how other progressive Christians feel about how the Trump administration is treating asylum seekers at the southern border.
Before You Go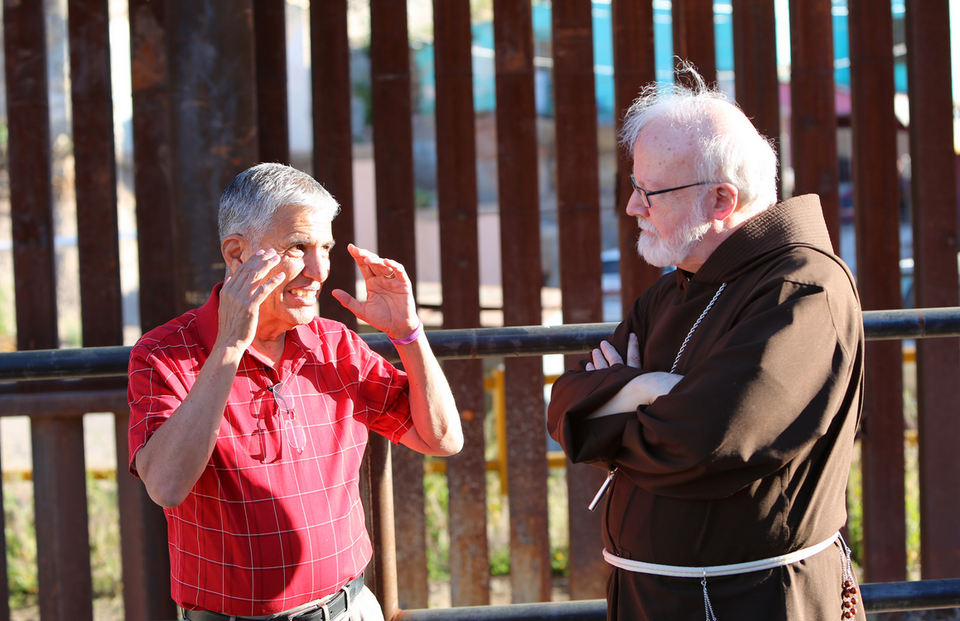 Catholic Bishops Hold Mass for Immigration Reform On the U.S.-Mexico Border
Popular in the Community