A mob in Nigeria dragged men from their homes on Saturday and beat them with sticks and iron bars. These men were perceived to be homosexual, so instead of protecting them against the attack, the police took part and punched and kicked four of them. The violence comes in the wake of a new law signed last month that criminalizes homosexual unions, organizations and displays of affection between people of the same gender.
Friday, the Ugandan president announced that he plans to sign into law a bill that would make homosexuality a crime worthy of a life sentence. On Thursday, the Kansas house passed a bill that would make it legal for citizens and government employees to discriminate against gay people. Russia has a now well publicized "gay propaganda" law that has led to widespread hostility towards LGBT people.
There is a deplorable common thread that ties together these examples of the global oppression of LGBT people: Christian complicity.
The law in Uganda, known as the "Kill the Gays" bill, has well established origins in the concerted efforts by American evangelicals, vividly captured in the film God Loves Uganda. Russian anti-gay bills are widely supported by the Russian Orthodox Church and thugs who attack gay protestors have been known to carry Orthodox crosses while carrying out their violence. And in Kansas, the effort against LGBT people has been championed by Christians of a very particular stripe under the banner of "religious freedom."
As an ordained Christian pastor, I am angered by my co-religionists' collaboration and complicity with these laws that specifically target the LGBT community. How outrageous -- how sinful -- that our religious tradition should be used in the service of the demonization and denigration of our fellow human beings. It has gone on long enough. It is time for justice-minded Christians to get up off the sidelines and in the famous words of the Stonewall drag-queen Sylvia Rivera: "Not take any more of this shit."
The good news is that many Christians both in the pews and in leadership positions are already standing with LGBT people. Archbishop Desmond Tutu recently said: "I would not worship a God who is homophobic and that is how deeply I feel about this." And went on to say, "I am as passionate about this (LGBT Rights) campaign as I ever was about apartheid. For me, it is at the same level."
Similarly, Irish Catholic Archbishop Diarmuid Martin of Dublin recently wrote, "anybody who doesn't show love towards gay and lesbian people is insulting God. They are not just homophobic if they do that -- they are actually Godophobic because God loves every one of those people."
And the Episcopal Bishops in Kansas wrote a letter in response to the anti-gay bill that stated, "Our biblically based faith calls us to live out the command of Jesus Christ to love one another. You cannot love your fellow Kansans and deny them the rights that belong to everyone else."
Those of us who are Christian have to add to and embolden these voices with our own. Christians should make sure that their churches, friends and denominational leaders have a chance to meet and talk to LGBT people and understand how being targeted by these laws makes us feel. Christians should take to their own Facebook pages and other social media and stand with LGBT people.
Religious leaders on every level must directly speak out against the complicity of Catholics, Orthodox and Protestant Christians in the targeting of God's LGBT children. Pope Francis, I'm talking to you. It is time for you to use your prophetic voice and speak out against use of violence and for the full equality of LGBT people. All of those on Twitter should reach out to @Pontifex using #PopeSpeakOut
Recent events around the world show us that sitting on the sidelines is no longer permissible -- especially for Christians. We cannot let others speak for Jesus. Our faith is being used to do serious harm to LGBT people. Showing love for our neighbor today, as commanded by Jesus, means stepping up and standing in solidarity with our LGBT sisters and brothers around the world.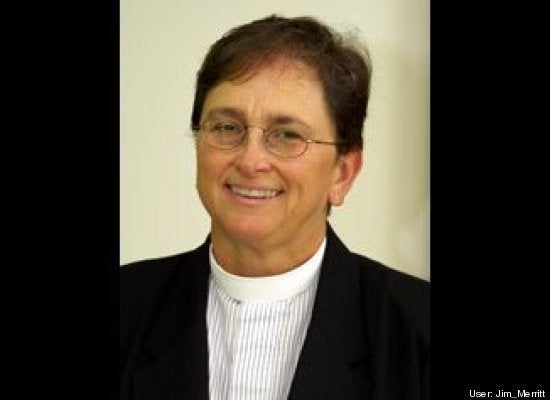 Most Inspiring LGBT Religious Leaders
Related
Popular in the Community