Forceful words under a sign of the cross on a Beirut wall as a reminder that Lebanon's Christians are not a passing thought.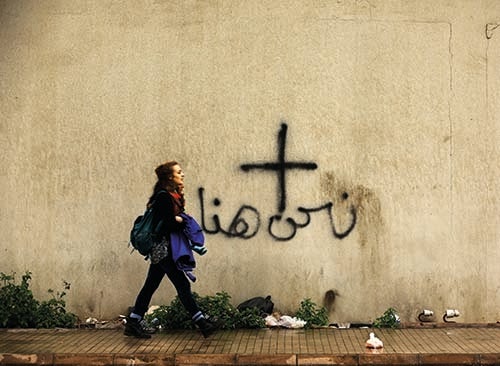 The assertion is one of thousands of images award-winning, internationally acclaimed veteran war photojournalist Patric Baz shot over a two-year period documenting his native Lebanon's Christians, and selections of which ended up in his latest book.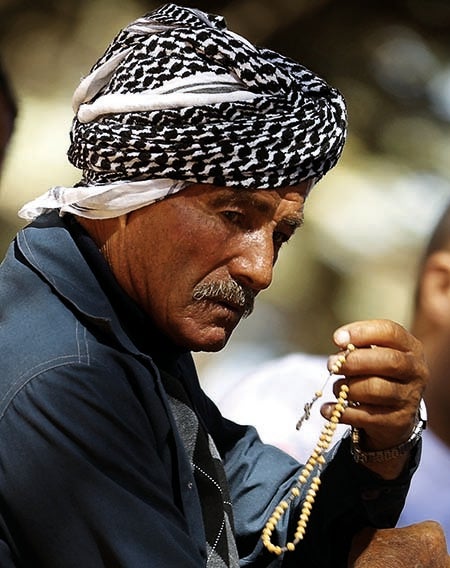 In a "Letter of Intent" at the beginning of the 257-page volume of photos "Christians of Lebanon" launched this week in Beirut, Baz wrote: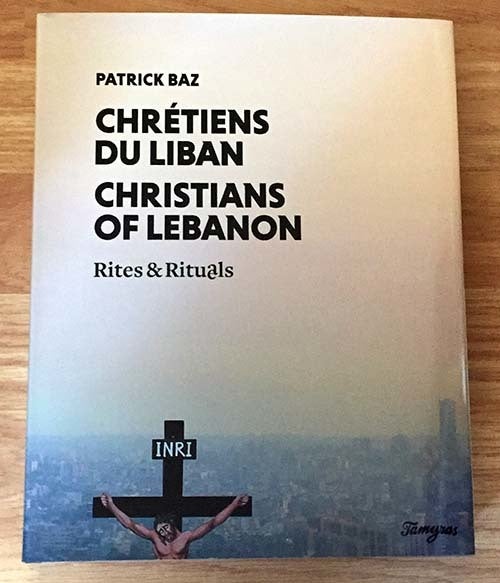 As I returned home, the whole region was in turmoil, over the massacre of Christians and different minorities at the hands of Islamic groups.
During the random conversations, I kept getting asked the same questions that seemed to be gnawing at the members of the Christian community: "Will we stay here? Will they throw us out? Will they persecute us?" They looked to me, as if I, a former war correspondent who had traveled to conflict zones, held all the answers.
I was also surprised by the community's increasingly visible identity, and the abundance of its ostentatious signs.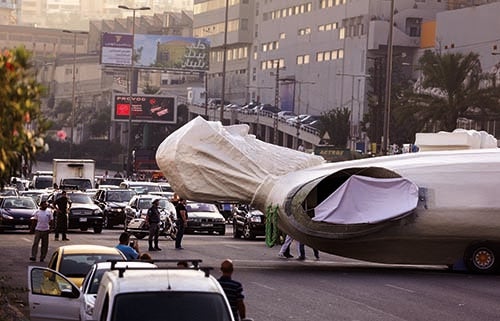 One such manifestation is a statue of St. Charbel measuring 24 meters (79 feet) in height, weighing 40 tons, and erected atop a mountain.
The saint is Charbel Makhlouf, a Maronite monk from Lebanon, who was canonized by the Catholic Church and said to have healed a man from partial paralysis in 1993.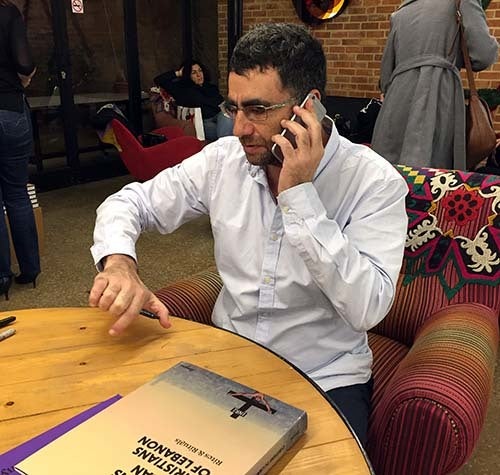 Lebanon's Christians are divided into several denominations and sects following eastern and western church traditions and rites. They are part of the original crop of Christians in the world.
While numerically outnumbered by the country's Muslims, they are represented in all facets of government and parliament. The president is a Maronite Catholic.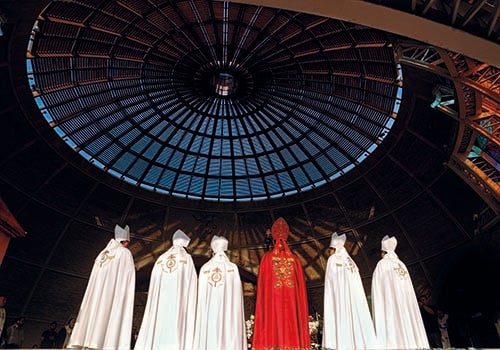 Baz spent some three decades documenting conflicts across the map, notably in the Middle East and North Africa (MENA), for the French news agency AFP before turning his attention to his co-religionists, although he's an avowed agnostic.
The result: post-traumatic stress disorder (PTSD), a mental health condition triggered by terrifying events, for which he sought professional help and as a result of which he decided to switch gears.
He started the book during his therapy.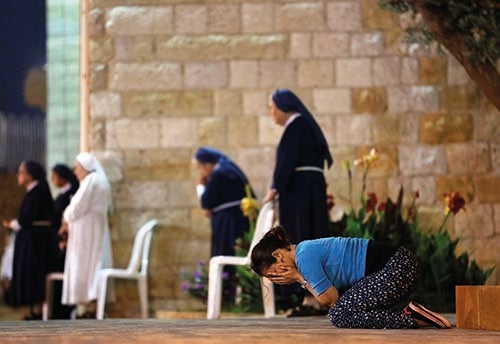 "I am in charge of developing and building a network for AFP Services in the MENA region," he said. "I am still shooting for AFP when time permits. Even if I wear a suit and tie for my new job, I am, and will always be, a photographer. It is in my blood."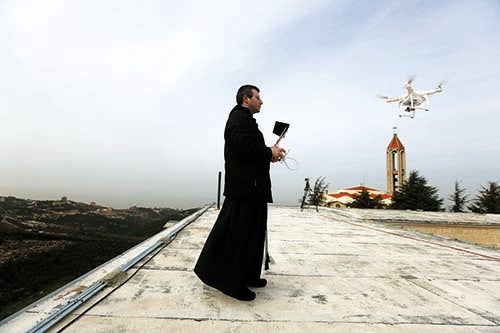 The book took him everywhere in the country.
He slept in monasteries, met with priests, nuns, parishioners, attended masses, baptisms and funerals, and walked in neighborhoods where crucifixes hung from electric power lines.
He left no stone unturned.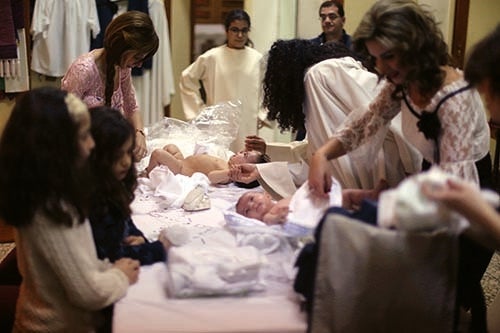 I asked if he'd excluded any sects since not all were represented in the book.
"It is a visual approach, I did cover all the communities but we picked what looked best visually," he told me. "That is one of the reasons why I kept the captions at the end. I didn't want the reader to start searching for his (her) community."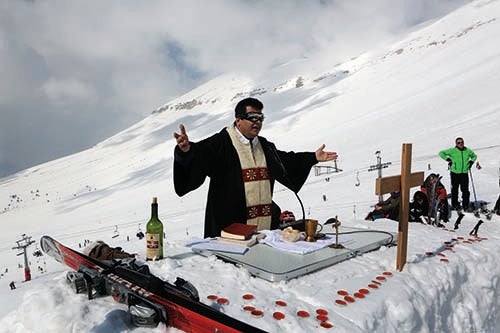 Baz shot his pictures with a regular DSLR camera for the quality it provided, and occasionally with a smartphone because of its practicality.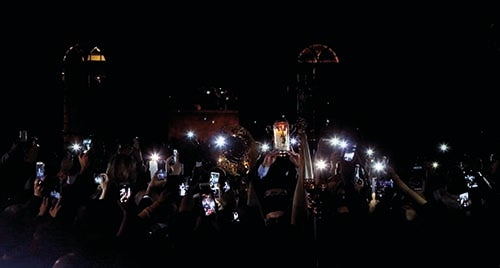 He does it instinctively, but how can photojournalists be successful today in a constantly evolving and unsettling media ecosystem, amid cutbacks, and with social media and disinformation often taking precedence over what may be viewed as professional journalism?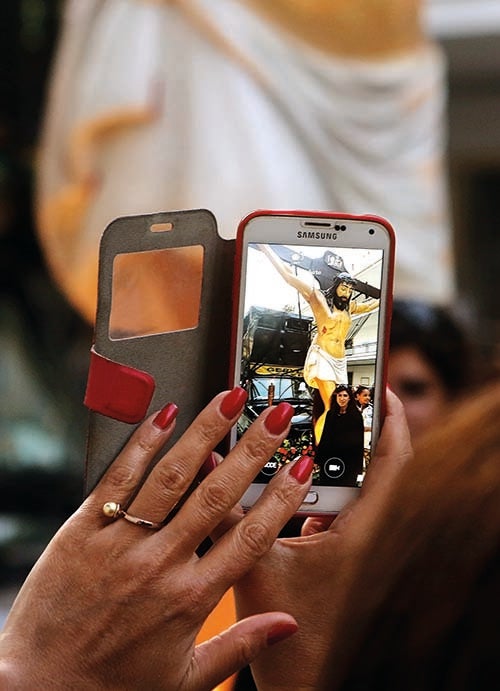 "Social media did serious harm to the profession but nevertheless it survived," he told me. "I feel that the public and the media are making a comeback. Photojournalism is not dead, it is going through a difficult time."
Last year Baz founded the non-profit Beirut Center of Photography (BCP) with fellow shutterbugs Michel Zoghzoghi and Serge Akl. Aline Manoukian, who helped him select the pictures for the book, manages it.
Related
Popular in the Community