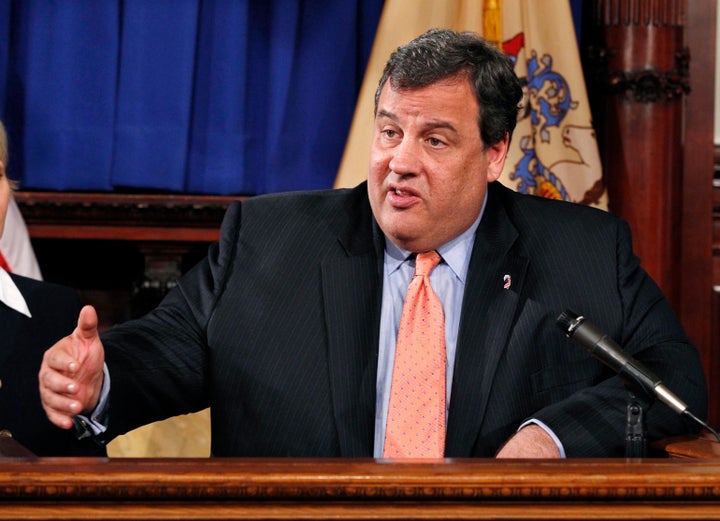 More than a month after Superstorm Sandy, New Jersey Gov. Chris Christie's (R) approval rating remains high, as do his prospects for reelection in 2013.
For the first time, Christie even won approval in a majority of households with public workers, with whom he's had a rocky relationship. This summer, he applauded the firing of state employees, telling a conservative conference, "[S]ince I've been governor we now have fewer people on the state payroll at any time since Christie Whitman left office in January 2001. That's the right direction, Mr. President, not the wrong direction."
New Jerseyans' newly positive views of their governor are mostly due to his handling of the storm, and haven't necessarily extended to his performance on other issues, the poll shows. Forty-five percent give him good marks on improving state schools, up only slightly since April, and only 30 percent think he's handled property taxes well.
Both property taxes and jobs came ahead of storm recovery as the most important issue facing the state.
Perceptions of Christie's political aspirations have changed significantly, however. Those polled were twice as likely to say Christie is focused on governing as they were to say he is focused on his own political future -- a significant shift from earlier in the year.
"While the governor's political ambitions are no secret, his constituents feel they do not necessarily detract from pursuing what is best for the state, especially when it comes to recovering from Sandy," Patrick Murray, Monmouth's polling director, said.
Other polling in the last month has also shown Christie winning record or near-record approval ratings, as well as nearly universal plaudits for his handling of Sandy. Head-to-head matchups show him crushing potential opponents, including Newark Mayor Cory Booker (D).
"Though the fact that he has a sharp tongue and a quick wit, his poll numbers indicate that people like what he's doing and like him for that," Sen. Frank Lautenberg (D-N.J.), a formerly outspoken foe of Christie's, told the Philadelphia Inquirer last week. Answering a question about which Democrats could compete in 2013, he said, "Right now, it looks like nobody [can beat Christie]."
The Monmouth/Asbury Park poll surveyed 816 New Jersey adults, including 726 registered voters, by phone between Nov. 29 and Dec. 2, with a 3.4 percent margin of error.
Before You Go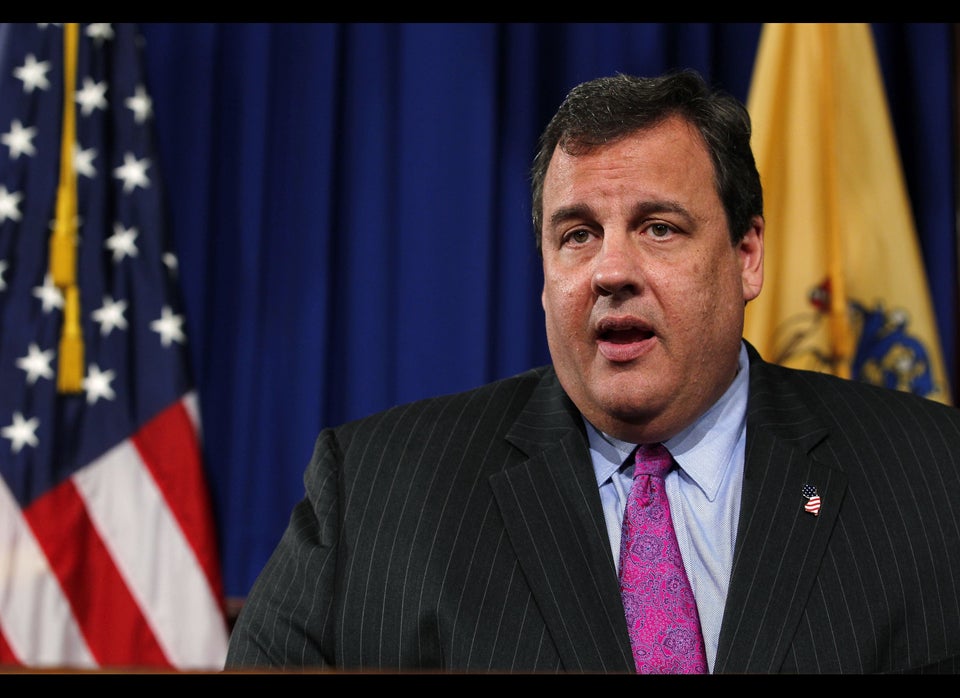 Chris Christie's Greatest Hits
Popular in the Community