While some stars may worry about keeping their limbs nimble, 59-year-old swimsuit model Christie Brinkley is far more concerned about the state of her facial muscles. And when the supermodel reunited with fellow legend Brooke Shields last week, both ladies proved they're as agile as ever when it comes to face gymnastics.
Christie and Brooke met up at the Park Avenue Garage spring sale, and Brinkley commemorated their reunion with a picture on her Facebook page. The two models took the photo op as a chance to recreate their legendary expressions from a premiere party back in 1987:
Hey Bloggers! Reprising our famous pose from over 30 years ago... Yep we still got it ! Lets see if You can still move YOUR face muscles like this? Lol!!!!!
They've still got it, indeed. Compare expressions then and now, and realize that supermodels, like fine wine, only get better with age.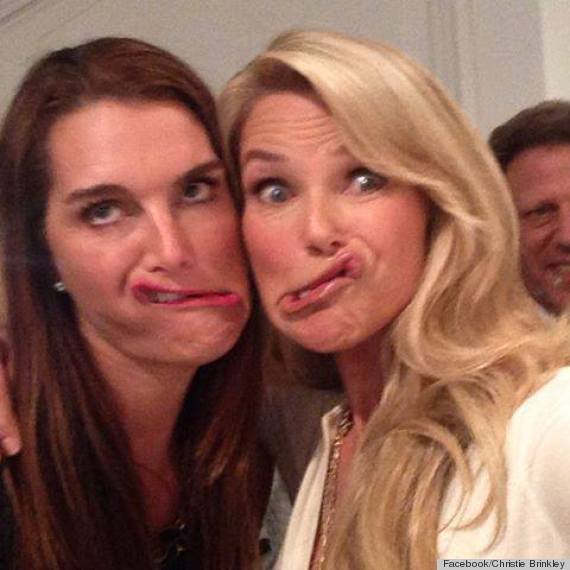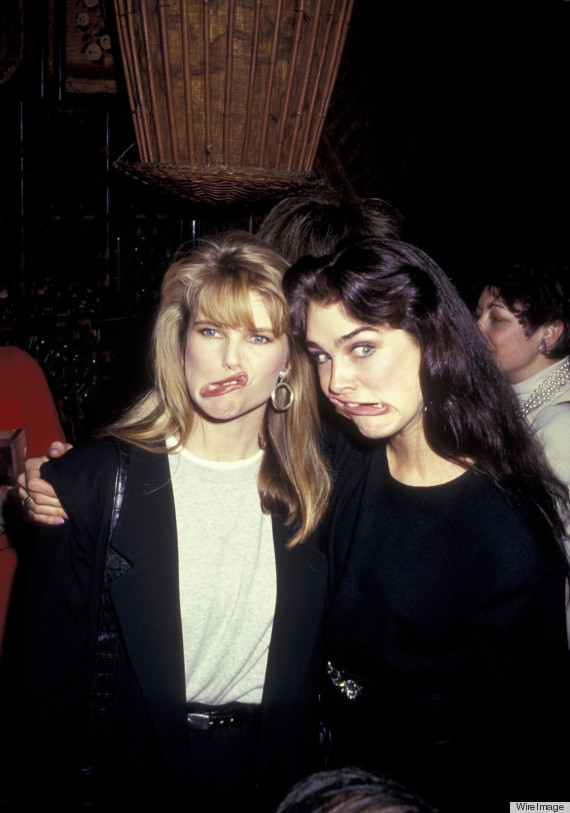 Christie's always looked this amazing: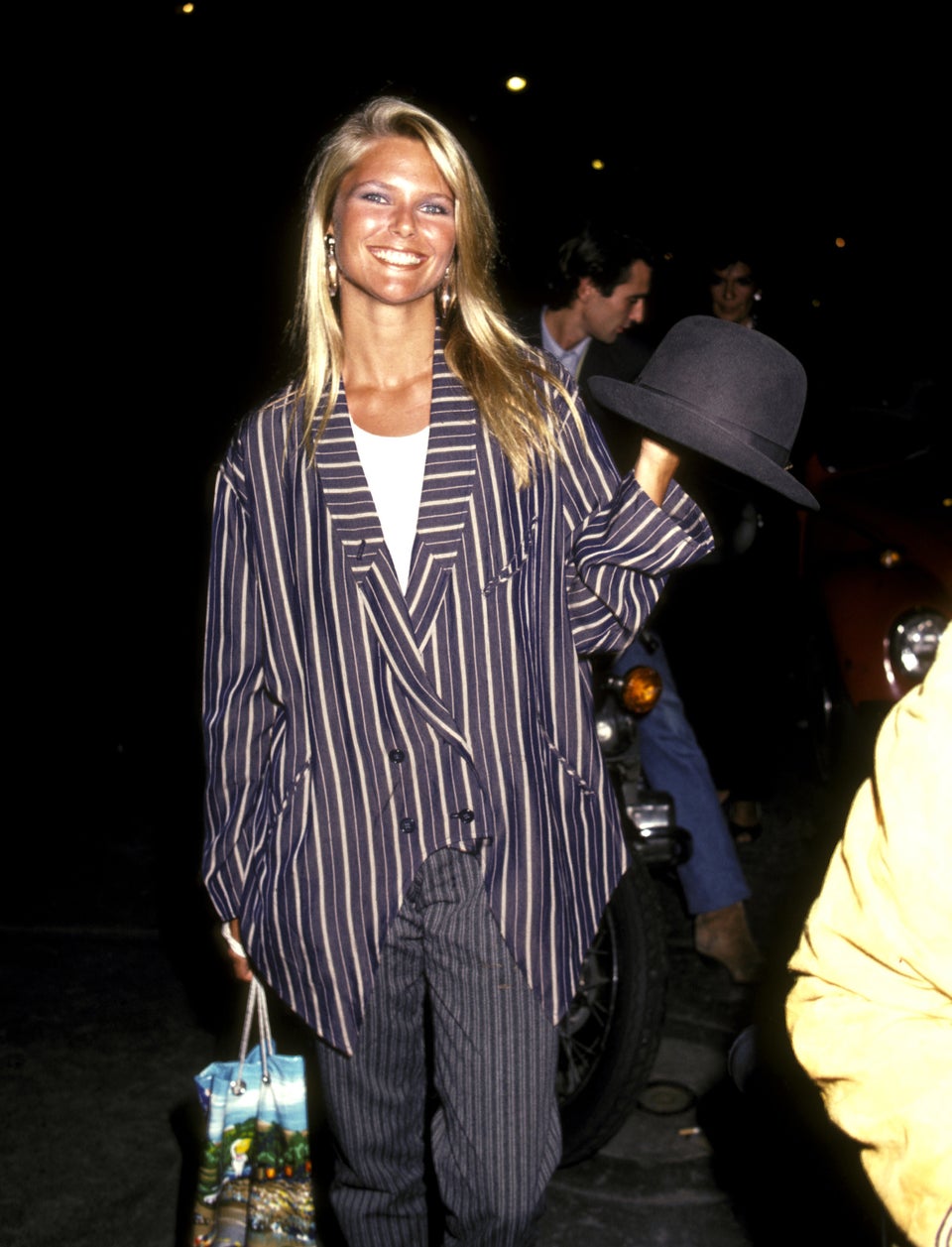 Christie Brinkley's Style Evolution