Christie Brinkley says in a new interview that a married Donald Trump once tried to fly her to Aspen, Colorado, in his private jet back in the 1980s.
In an interview published in the fashion magazine Porter, Brinkley said Trump was "out chasing skirts" when he called her at the Plaza Hotel in New York City. Trump at the time was still with his first wife, Ivana, and Brinkley was dating musician Billy Joel. 
"My phone rings and this guy goes, 'Hey, Christie, it's The Donald.' I say, 'Hi, Billy,' because I was dating Billy [Joel] at the time," the supermodel told Porter, as reported by the Sunday Times.
"But the voice goes, 'No, no. It's The Donald!' So I say, 'What's up?' And he says, 'I hear you're leaving for Aspen tomorrow. I am too. I'd like to give you a ride on my private jet.'" 
Brinkley said she turned down the offer.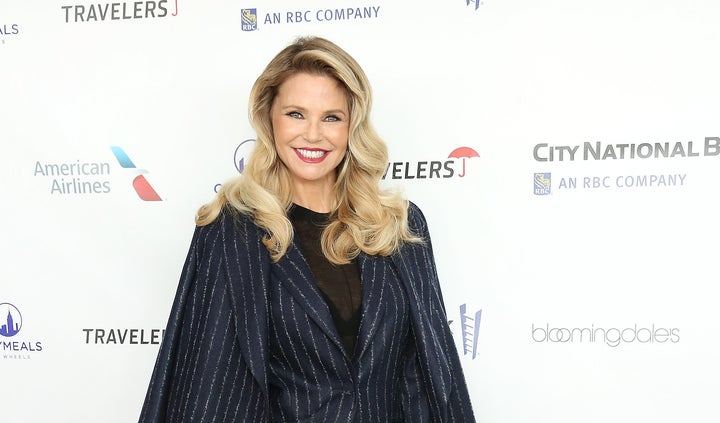 "So I reply, 'Thank you, but I have already arranged my flights.' 'So cancel them!' was his response, and I say, 'No, thank you. I'm going with friends,'" the supermodel said. "I knew he was married, and there he was asking me to go on his plane. He was kind of flirty about it. He was out chasing skirts." 
Brinkley also revealed that she's had dinner with Trump before.
"I've always found him smarmy, as in, 'Watch out, part the waves, the rich people are coming, everything is gold, solid 24-carat gold, the best, the greatest, nobody else has more gold on anything in their house than me," Brinkley said. "'Did you bring a brush? Let's gold-leaf it!'" 
Brinkley revealed the story now because, as she told the magazine, "I'm done being discreet." 
The White House did not immediately respond to a request for comment. 
Former adult film actress Stephanie Clifford, whose stage name is Stormy Daniels, reportedly had an affair with Trump back in 2006, when he was married to his third wife, Melania Trump. Clifford confirmed the affair in a 2011 interview with InTouch magazine. Trump representatives issued a statement in January denying the affair. 
REAL LIFE. REAL NEWS. REAL VOICES.
Help us tell more of the stories that matter from voices that too often remain unheard.