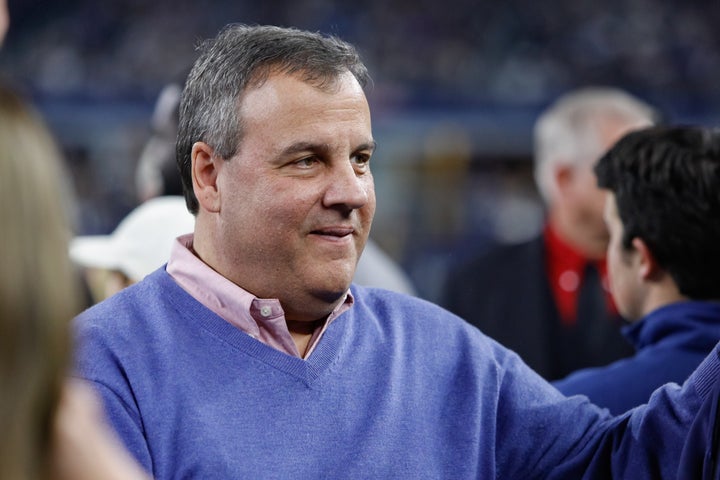 Republican presidential candidate and New Jersey Gov. Chris Christie lambasted Secretary of State John Kerry for suggesting that al Qaeda's attack on the Charlie Hebdo offices in January was understandable compared to last week's terror attacks in Paris.
"He needs to get some sleep and shut up, is what he needs," Christie said in an interview with Fox News Wednesday. "That's disgraceful." 
Kerry gave a press conference in Paris on Tuesday during which he contrasted the recent massacre with the attack on the Paris offices of Charlie Hebdo, a French satirical newspaper that openly defied the Muslim taboo against depicting the Prophet Muhammad in pictures. 
"There's something different about what happened from Charlie Hebdo, and I think that everybody would feel that," Kerry said of the Paris attacks. "There was a sort of particularized focus and perhaps even a legitimacy in terms of -- not a legitimacy, but a rationale that you could attach yourself to somehow and say, 'Okay, they're really angry because of this and that.'"
Christie blasted Kerry's comments as a sign of the Obama administration's weakness.
"For the secretary of state of the United States to stand up and say that there's some rationale for what happened in January -- these are the kind of weak, mixed signals that this administration sends that helps to really make the American people think that there's no one is watching the store, and there isn't," the New Jersey governor said on Wednesday.
Kerry's remarks also drew the ire of other Republican leaders, including Jeb Bush, one of Christie's rivals for the GOP presidential nomination, as well as Colorado Sen. Cory Gardner and California Rep. Ed Royce.
PHOTO GALLERY
Presidential Candidates React To Paris Attacks
Calling all HuffPost superfans!
Sign up for membership to become a founding member and help shape HuffPost's next chapter