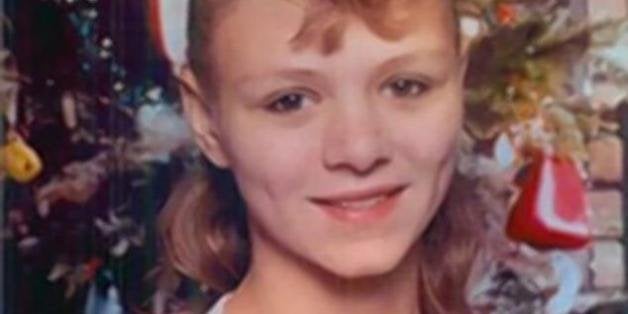 Hopes of closing an 18-year-old Ohio cold case have been temporarily dashed after authorities in Cleveland failed to find new clues while searching a field for evidence in the disappearance of teenager Christina Adkins.
Police arrived at a field in Cleveland's Tremont neighborhood early Wednesday in the search for clues into the 1995 disappearance of the 17-year-old, who was five months pregnant when she was last seen.
According to the FBI, which assisted in the new search, authorities were working on information developed by the investigators. "It was not a lead or a tip that was called in. [The investigators] felt it was an area that needed checked out," FBI spokeswoman Vicki Anderson told The Huffington Post.
But the search, which lasted several hours, failed to turn up anything of value, she said.
Anderson said the investigation will continue. "We never close these cases when we have a missing child," she said.
Adkins was last seen on Jan. 10, 1995. She had been visiting a friend on west 25th Street in Cleveland, when she said she was leaving so she could get home in time to see her boyfriend when he got off work. Adkins' friend said she observed her speaking with someone in a vehicle when she went outside, but she did not know who the person was or whether Adkins left in the vehicle. Adkins has not been seen since.
No suspects or persons of interest have ever been named by police.
"We have had people that we have been interested in, but there has never been anyone charged or anything like that," Anderson said.
Speaking with Fox 8 News Wednesday, Adkins' mother, Debbi Marmol, said it was difficult to remain hopeful with the passing of time.
"I still hope she's alive but deep down in my heart I know it's been too long," Marmol said.
There was speculation earlier this year in the media about a possible connection between Adkins' disappearance and Ariel Castro.
Castro, 52, was arrested in May 2013 on charges that included kidnapping and rape, for holding three women captive inside his Cleveland home. He pleaded guilty to most of the charges and was sentenced in August to life in prison without parole. About a month later, Castro was found hanging by a bed sheet in his prison cell.
Anderson said investigators have found nothing to link Castro with Adkins.
"No evidence has been discovered that he may have been responsible for Christina Adkins [disappearance]. I think a lot of people jumped to that conclusion," she said.
Anderson said authorities will continue to investigate the circumstances of Adkins disappearance.
BEFORE YOU GO
PHOTO GALLERY
Missing Children