 Who is refreshingly candid and mature, despite her 20 some years in the industry? Christina Aguilera. The 31-year-old pop star told People magazine that she "embraces" her body, and just about everything else about herself.
"Some people are afraid of change and [feel] that getting older is a bad thing, but I really love maturing and gaining wisdom," she told the publication. "And the experience of being pregnant and having a child and seeing what a woman's body can do is amazing."
In January 2008, Aguilera gave birth to son Max Liron Bratman, 4, her first child with her then-husband, music executive Jordan Bratman. The couple split in Sept. 2010.
Unflattering pictures of Aguilera appearing not to be wearing any pants and experiencing other wardrobe malfunctions (anybody remember that bizarre spray tan incident?) haven't dented the star's healthy perspective. "I've always been one to make it very clear, love me or hate me, take it or leave it, this is who I am," she said. "I embrace my body, and I embrace everything about myself. Coming full circle is a celebration of freedom and happiness because that's what [my new album] 'Lotus' is representing. I'm embracing everything that I've grown to be and learned to be."
Aguilera, an outspoken judge on NBC's singing competition "The Voice," announced recently that she would be leaving the program to focus on new work. She joins Cee-Lo, who also announced his departure; Shakira and Usher will be replacing them on the show as judges. Aguilera's new album, "Lotus," drops Nov. 9.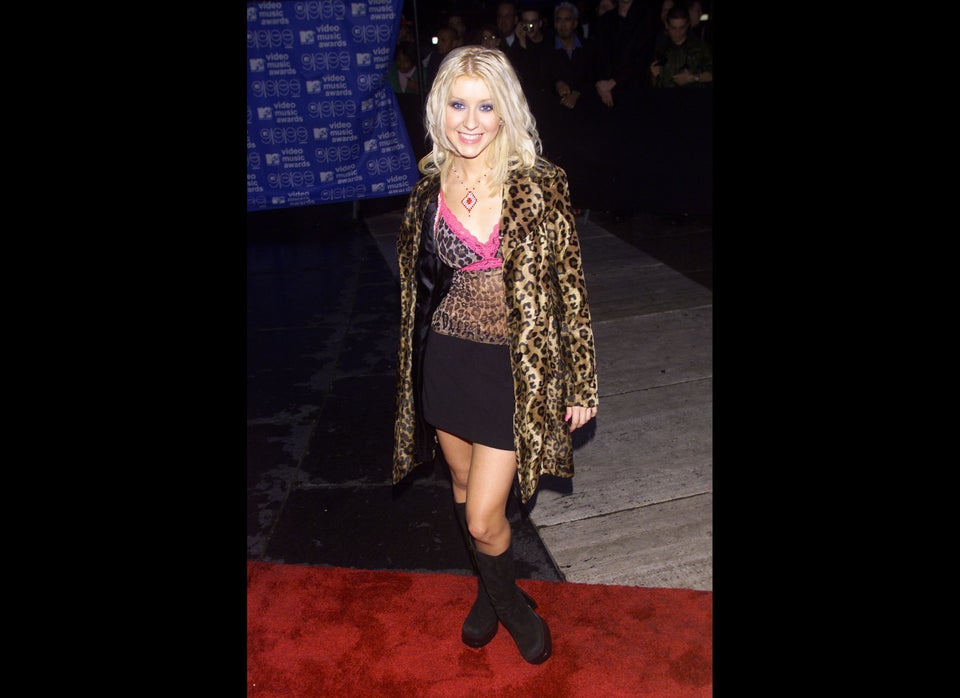 Christina Aguilera's Style
Popular in the Community