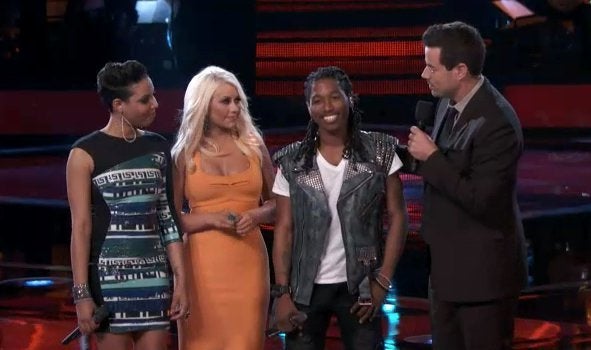 Is it just us, or is Christina Aguilera looking better than ever these days?
But lately, we think Christina has even more reason to be proud of her appearance. She's lost the frizzy curls in favor of a sleeker blown-out 'do. Her makeup looks waaaaay less dramatic. And Christina also opted for a better wardrobe on last night's first live eliminations episode of "The Voice"'s second season, donning a tangerine-colored bandage dress that wonderfully showed off her figure.
Below, see some photos of Christina's super-sexy orange dress from Tuesday's "The Voice" and from a recent shopping trip, as well as some pics of her more wayward recent style in the slideshow.
Scroll down for more photos.