The 31-year-old singer and judges of NBC's "The Voice" debuted a new look at a press junket for the TV show in Los Angeles on Sunday, alongside her co-judges Adam Levine, Cee-Lo Green and Blake Shleton. Well, back up: her outfit was pretty much standard Xtina: a tight leather jacket, a sexy printed top and spiky Louboutins. Her hair, however, had been given the "My Little Pony" treatment, flowing into long purple tips in the ombre style that's been big for about... five years now?
Your hair's okay, Christina. But if you think you're going to upstage Miley Cyrus' haircut for Hair Bombshell Of The Day: you're wrong.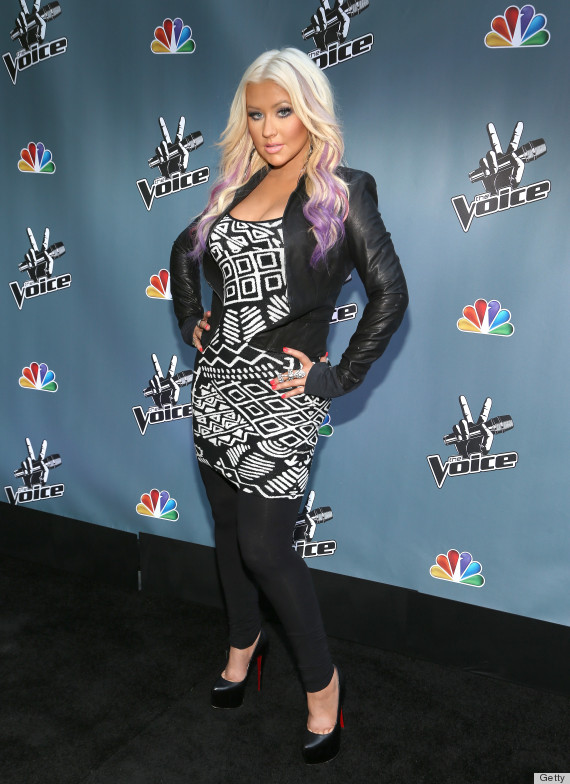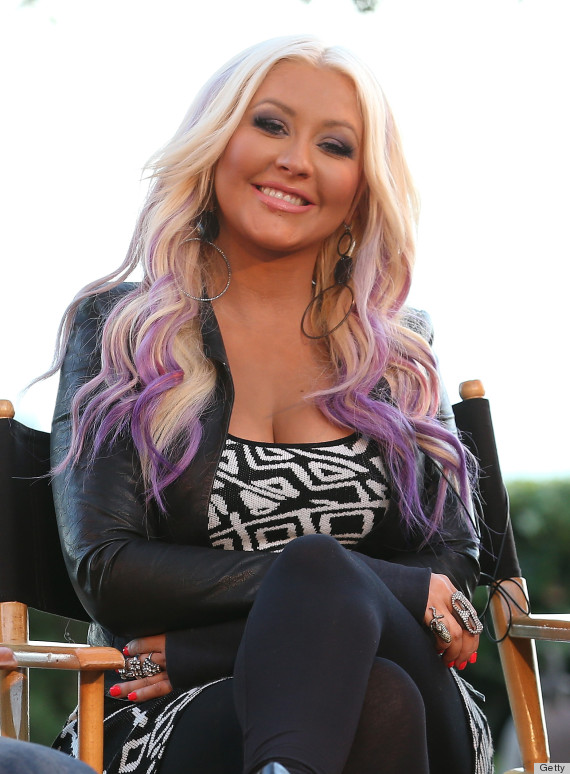 See Christina's style evolution!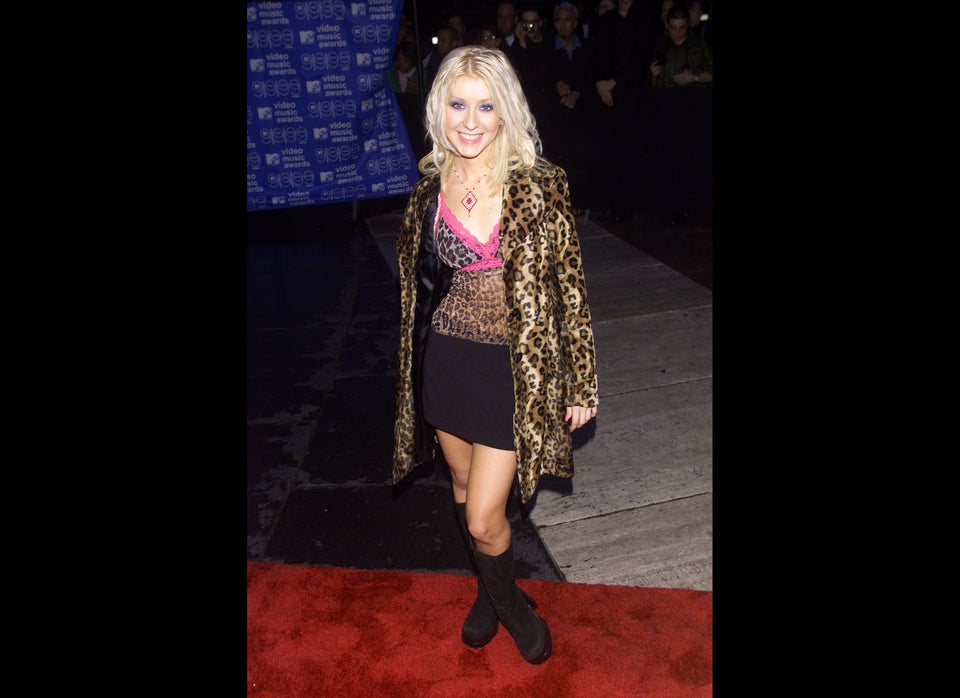 Christina Aguilera Style Evolution