The theme of the video is a tad confusing. From the lyrics, it's all about sex, sex and more sex ("All I want to do is love your body" is the refrain) yet from in the video, Christina spends more time killing her suitors (via baseball bat, car explosion or strange blue goo) than copulating.
But really the theme seems to be color, and lots of it: Christina has her hair styled in every kind of ombre we've ever seen, from a sleek blonde and pink wig (the one we previewed here) to curly ringlets dipped in purple, blue and pink; from a head of full-on lavender curls a la Nicki Minaj to lank, streaky braids that sent shivers down our spine with their resemblance to this tragedy.
Fingers crossed it was all clip-ins and Manic Panic?
Check out the video above and the fabulous screenshots we took, below.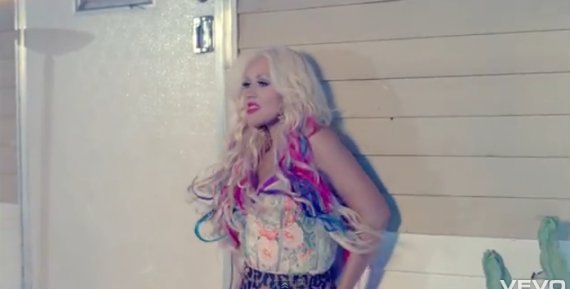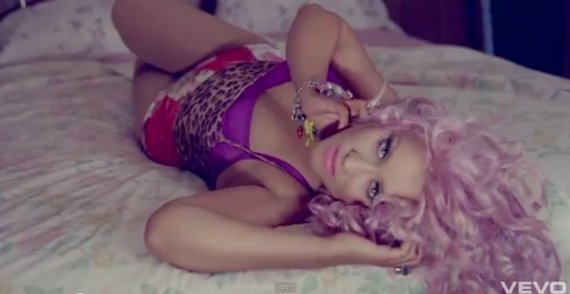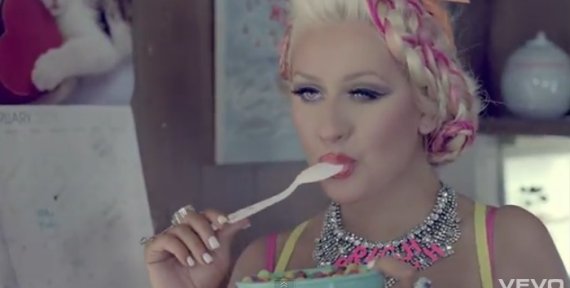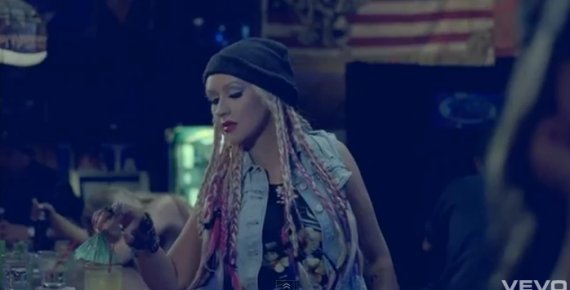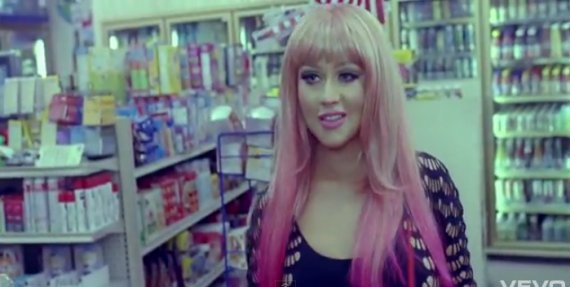 Relive Christina's best and worst style: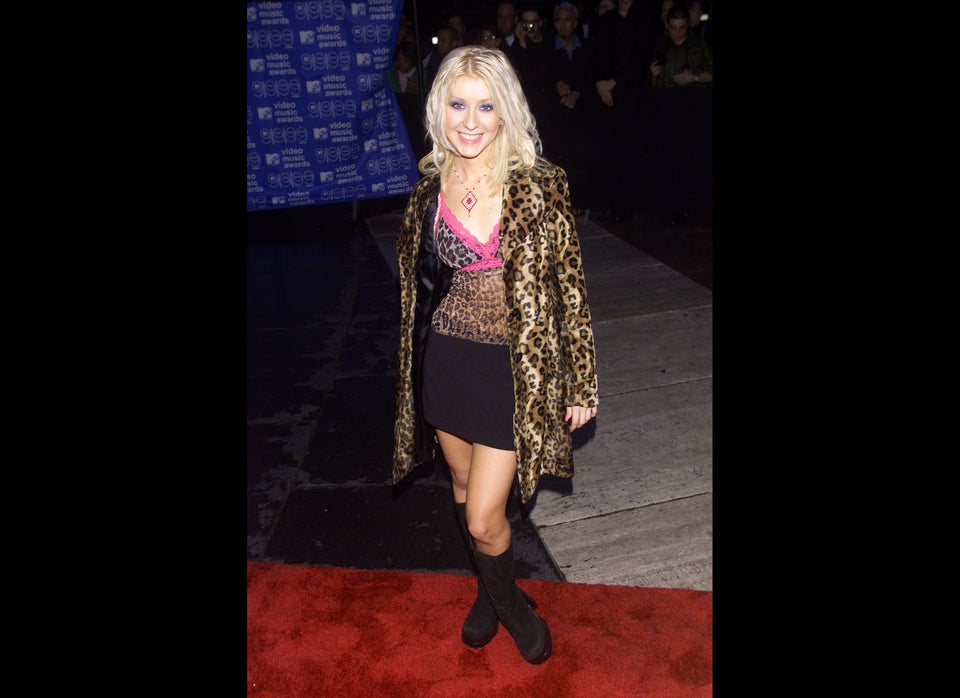 Christina Aguilera Style Evolution