 Christina Aguilera says she's been criticized for not being Latina enough.
"I've dealt with that [criticism] my whole life," she said in an interview with Latina Magazine. "I don't speak the language fluently. And I'm split right down the middle, half Irish and half Ecuadorean. I should not have to prove my ethnicity to anyone. I know who I am."
In the magazine's March issue, Aguilera opens up about her Hispanic heritage, her turbulent relationship with her father, and her role in the reality talent show "The Voice," which is starting its second season.
"I wouldn't be questioned [about my heritage] if I looked more stereotypically Latina," she said. "Whatever that is. All I know is no one can tell me I'm not a proud Latina woman... I dove headfirst into a Spanish-language album for that reason and I'm planning another one even though I don't speak the language. I'm sure that doesn't sit well with some people."
In the magazine article, Aguilera also talks about her relationship with her estranged father. The last time the singer met with her dad was in 1999 after not seeing him for 12 years, according to The Celebrity Cafe.
In the past, Aguilera has alluded to her "pretty nonexistent" relationship with her father Fausto Aguilera, referring to instances of alleged emotional and physical abuse. This time, it seems Aguilera is ready to forgive. "I've talked about how rough things were for me and I'm sure he's heard it. He can't be thrilled about it. So maybe one day we can do lunch…I'm 31 years old now. Maybe it's time," she said in her interview.
Aguilera also discussed the rigorous schedule in her role as judge for NBC's "The Voice." She appeared with fellow judges Adam Levine from Maroon 5, Blake Shelton and Cee-Lo Green in a SuperBowl commercial.
Before You Go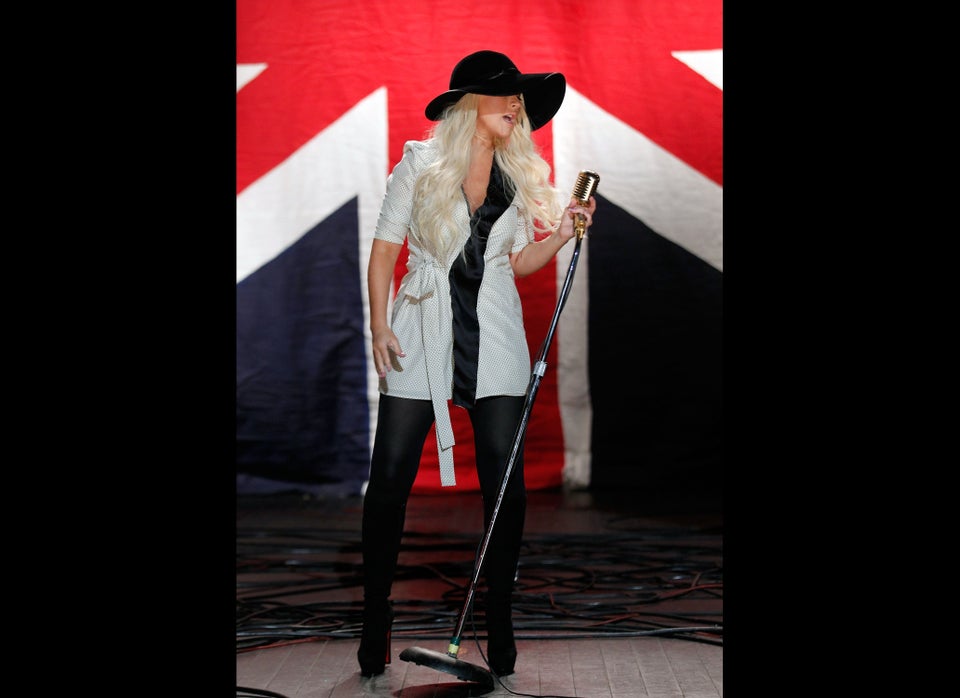 Christina Aguilera
Popular in the Community