We always hold our breath when Christina Hendricks steps onto the red carpet: will she carefully clothe her curves or surrender to a cascade of ill-chosen ruffles?
Tonight on the 2012 Emmys red carpet, she just might have: the "Mad Men" star wore another Christian Siriano frock with yet another strapless top, another low-cut neckline and another wave of ruffles down her side. Even the folds on the bust line appeared to be the same, as if Siriano cut the torso off the 2010 dress and stuck it on the new one.
After the universal panning that 2010 dress received, we're stunned Hendricks would choose to (partially) resurrect it. Sure, she toned down the flouncy-ness. But the cut and even the color were nearly identical, leading us to wonder if this dress will be received as critically as the first.
But Hendricks probably doesn't mind, considering she still loves the original Siriano pick. She told Harper's Bazaar, "I thought that dress was stunning. I stand by that dress to this day. I had just gotten back from my honeymoon, and I felt beautiful in those pictures." So why not repeat it?
Check out the two dresses and tell us what you think!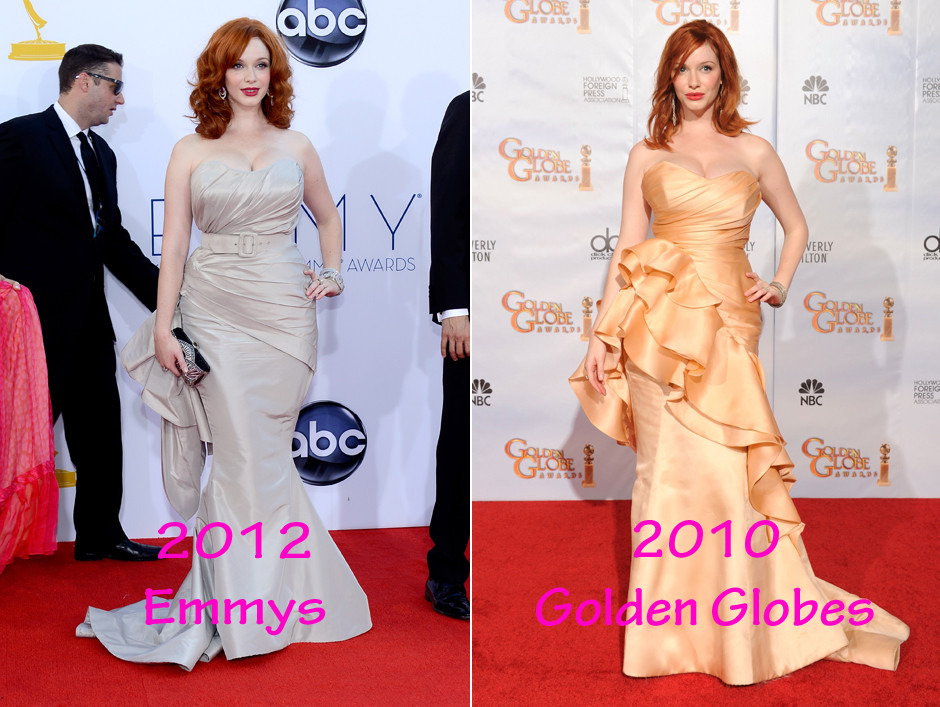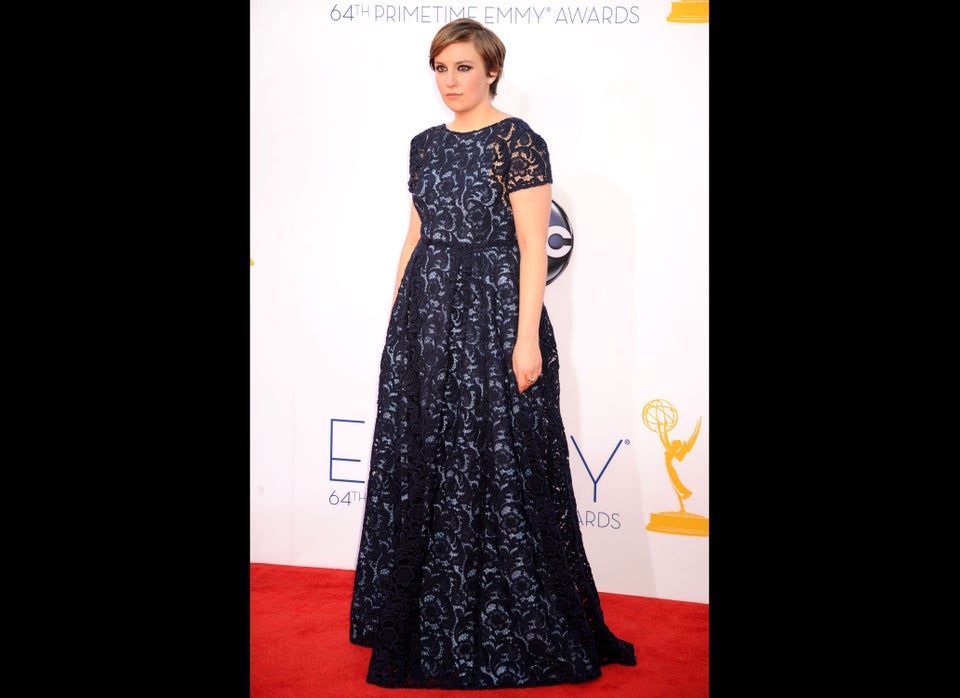 Red Carpet Style At The 64th Annual Primetime Emmy Awards
Related