As she stumped for the role of Wonder Woman on the red carpet at the premiere of her film, "I Don't Know How She Does It" on Monday night, Christina Hendricks, perhaps unintentionally, passed the first important audition test: wardrobe screen test.
The Emmy-nominee is one of the talks of Toronto, with co-starring roles in both the Sarah Jessica Parker comedy and the darker neo-noir, "Drive." It is in the latter film that she worked under the direction of Nicholas Winding Refn, who has made no secret of his desire to make a film based on the famous comic book character, and cast Hendricks in the leading role.
Count Hendricks on board.
"I grew up on the TV show, and I had Wonder Woman underoos, and my brother had a Wonder Woman doll -- sorry, Aaron, you're exposed," she told NY Magazine's Vulture. "And Nicolas said, when we were on set, 'I want you to be Wonder Woman.' And I think he is such an extraordinary and exceptional director, that if he asked me to do it, I would do it in a heartbeat."
It's a strong endorsement of the filmmaker, who took home the top prize in the field for "Drive" at Cannes. Then again, he's had nothing but exceptional things to say about her, too.
"She's mature, which I think Wonder Woman has to be, because it's a very complex character," he told Vulture back in June. "You know, the whole Wonder Woman concept is 'What if women were more powerful than men?' And I certainly can't come up with a more ideal choice to play that, both consciously because she's very smart but also because of her sensibility and her physicality ... so for me, she's the perfect choice because she has so much sensibility and sexuality, but it's true sexuality."
With David E. Kelley's TV pilot starring Adrienne Palicki falling flat and being turned down for series by NBC, there's certainly an opening for a remake of the character in today's media landscape. In August, Winding Refn said that he thought he'd get the opportunity to do the film if his next picture, the Ryan Gosling-starring "Logan's Run," performs well.
"I would love to make 'Wonder Woman.' And I also think that Christina Hendricks would be the perfect Wonder Woman, but Warner Bros haven't called yet," he told Indiewire. "But I'm getting closer with 'Logan's Run.' I think someone said to me in a meeting that if I get 'Logan's Run' right, then I'll get 'Wonder Woman.'"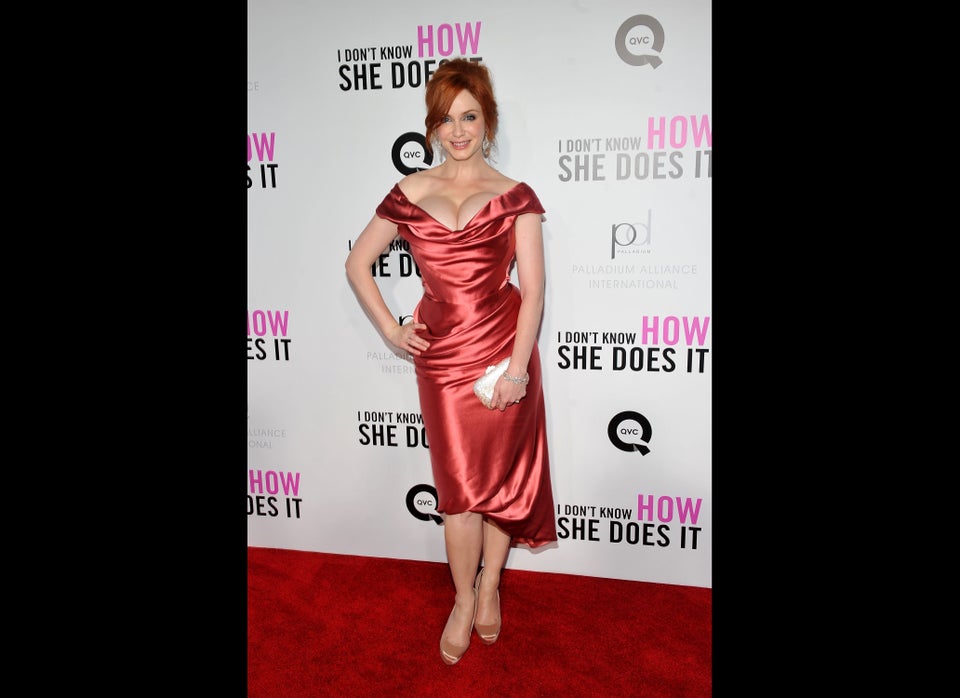 Christian Hendricks in Vivienne Westwood
Popular in the Community